3. Stack Books and Slide Pens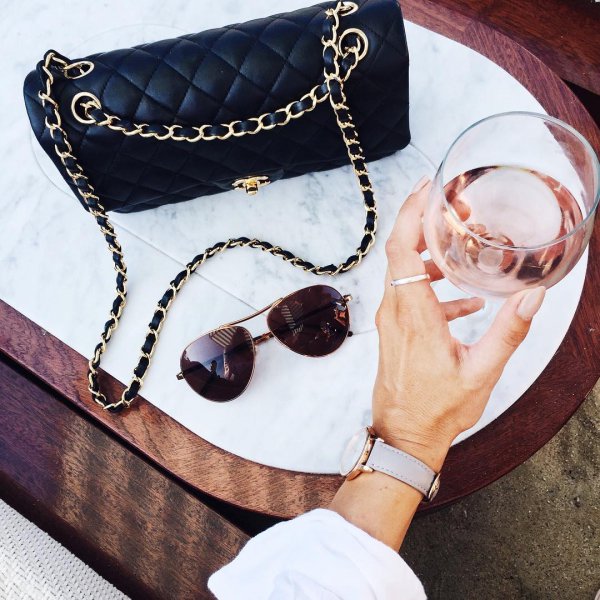 If you take a notebook or novel in your handbag, always store it so that it's standing upright and push it right up against the side, with the open end facing towards the edge and spine facing inwards towards the rest of your accessories.
This will help you save extra room and you can also keep a couple of pens on top of the book, in the little dip where the pages are.
The way the book is positioned will also prevent them from rolling around and falling out.
Use Small, Sealed Bags