You don't want your lipstick, eye shadow, and mascara rolling around at the bottom of your fancy pocketbook. The products could end up opening and staining the inside of it. That's why you need to buy a separate bag meant for holding your makeup. That way, you won't ruin a designer purse. If you don't own a makeup bag yet, here are a few of the best ones that you can slip right into your pocketbook:
---
1

Leapord Cosmetic Bag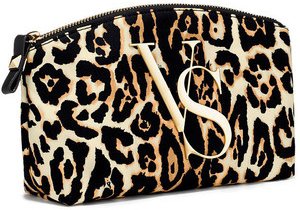 $20 on victoriassecret.com
Victoria's Secret has all of the best items. If you're buying new underwear or leggings, you might as well pick up this cosmetic bag as well. After all, they usually give you good deals when you buy in bulk. That means you could end up saving money by buying more.
---
2

Polka Dot Bag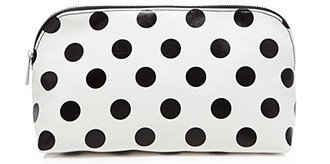 $8 at forever21.com
What's the best part about this adorable little makeup bag? The fact that it's under 10 dollars. You can't get a deal like that everywhere, which is why you should shop at Forever 21 whenever you're looking to buy cute items without emptying your wallet. Even if the bag ends up getting dirty, it won't cost you much to replace it.
---
3

Escapador Bag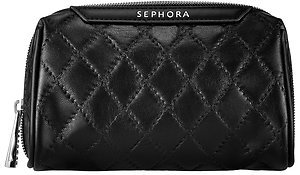 $23 at sephora.com
If you want a makeup bag that looks as fancy as your actual pocketbook, Sephora has what you're looking for. This bag isn't too expensive, but it certainly looks like it is. You can fool all of your friends into believing you spent a fortune on this bag, because the material it's made out of looks durable and fashionable. There's no better combination.
---
4

Charlotte Tilbury Lip Bag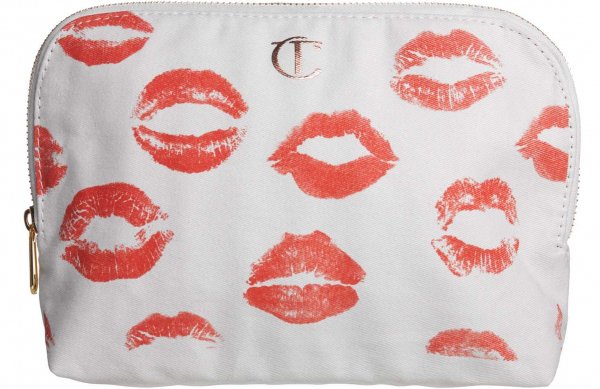 $20 at charlottetilbury.com
How adorable is this bag? It has lipstick marks all over it, so it makes sense to place all of your lipstick in it. If anyone wants to borrow one of your products, and you tell them to check your bag, then they'll know exactly where to look.
---
5

Girl's Heart Cosmetic Bag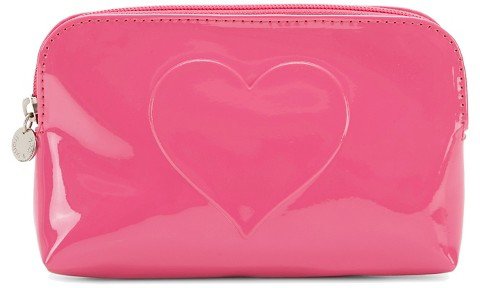 $7 at target.com.
You might not like the look of this material, but it's actually the best type of bag to keep your makeup in. Even if you get some stains on your bag, it'll be pretty easy to wash off. If you can't get it off for some reason, then you can always replace the bag without spending much of your money.
---
6

Studio Clear Cosmetic Bag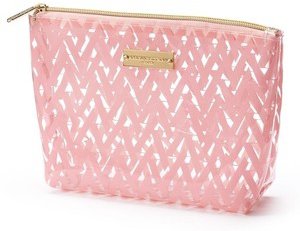 $20 on polyvore.com.
You can see through this one, which is why it's great for all of you ladies with dozens of makeup products. Instead of blindly digging through your bag, hoping to find the mascara that you want, you can just look through it to see where the product is. Then it'll be much easier for you to extract if from your bag.
7

Hello Gorgeous Flat Pouch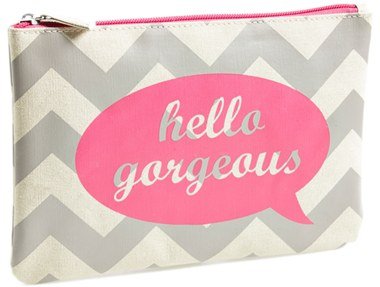 $15 on shop.nordstrom.com
This is a cute little bag that'll hold all of your products. The best part? Every single time you look at it, it'll remind you that you're gorgeous with or without makeup. That tiny compliment could help you get through a rough day.
You don't want to ruin your favorite pocketbook by getting makeup stains all over it. That's why you need one of these babies. Which one of these makeup bags is your favorite?
---
Comments
Popular
Related
Recent