Ladylike bags are an ideal way to add a polished touch to an outfit. Think structured, framed handbags with striking metal hardware. The look is refined and sophisticated. In addition, ladylike handbags are great for providing a contrast to laidback, casual outfits. If you like the idea of ladylike bags, take a peek at the following.
1

Asos Leather Drop Lock Lady Bag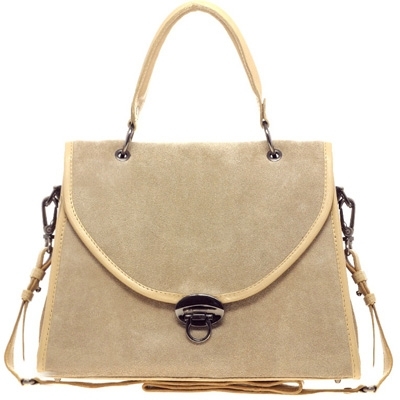 Price: $116.55 at asos.com
This structured leather bag has a very polished appearance. The design is classic but with a modern edge. It has a twist lock fastening, contrasting trims, and detachable shoulder strap. It also has a zipped interior compartment. This bag would easily complement an outfit of a midi skirt and blouse.
2

Marc Jacobs Minetta Quilted Leather Shoulder Bag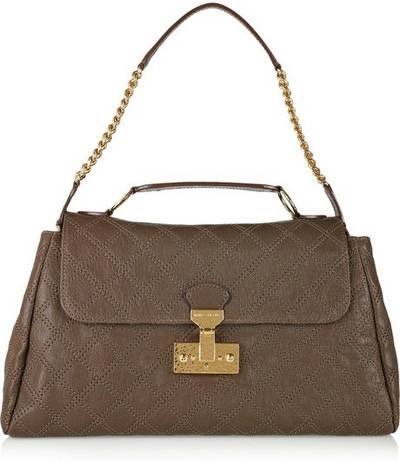 Price: $1295.00 at net-a-porter.com
As far as ladylike bags go, this is quite a sophisticated option. It comes in a quilted brown leather with gold-tone hardware. It also has a grab top handle and a chain shoulder strap which can easily be concealed inside the bag. Pair this bag with a cream shift dress and coloured blazer.
3

Forever21 Checkerboard Box Chain Bag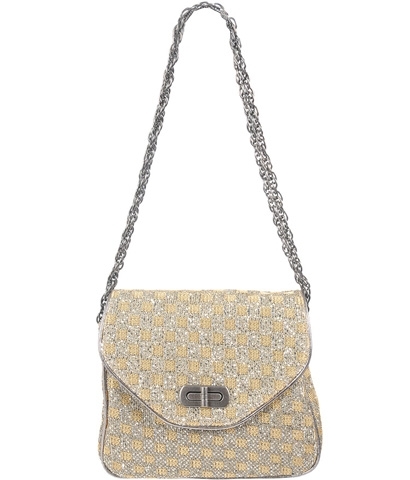 Price: $24.80 at forever21.com
This checkerboard patterned bag comes with some added glitz. It has metallic thread throughout the checkerboard pattern, as well as metallic leatherette piping. It also has an adjustable chain shoulder strap. The look is casually ladylike.
4

Asos Premium Leather Covered Frame Bag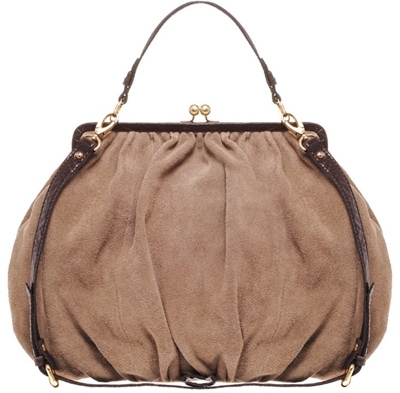 Price: $116.55 at asos.com
This large suede bag has a certain vintage appeal. It has a leather covered frame and gold-tone clip fastening. It also has a grab top handle and longer detachable shoulder strap. The combination of taupe suede and brown leather trim really gives it a vintage-inspired edge. Try carrying ladylike bags such as this in the crook of your elbow.
5

Topshop Suede Clip Frame Bag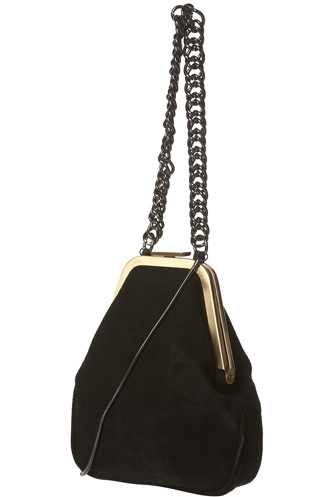 Price: $60.00 at us.topshop.com
This suede frame bag would make an excellent option for a night out dancing with the girls. It has a brassy gold-tone clip fastening and comes with a heavy short chain strap and longer shoulder strap. It also has an interior pocket for stashing away valuables. Wear this with a party dress for a fashionable evening look.
6

Mulberry Cory Textured Leather Shoulder Bag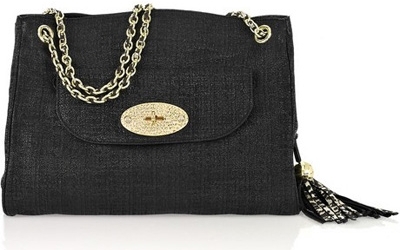 Price: $1395.00 at net-a-porter.com
The Mulberry brand is renowned for its range of classic, ladylike bags. This bag has a metallic tweed effect and would be well suited for a younger crowd. It features gold hardware and an animal print tassel at the side. It's a medium sized bag so would be great for daily use.
7

Mango Grey Mock Croc Frame Bag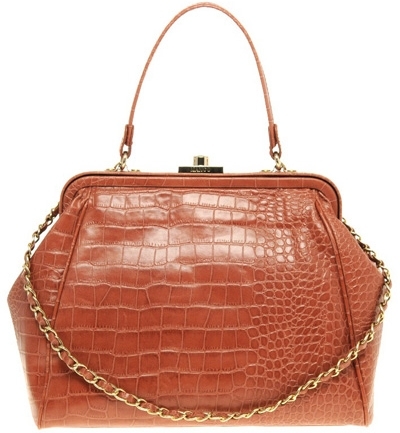 Price: $112.96 at asos.com
The mock croc finish on this frame bag gives it a bit of a wild edge. It comes with a single grab top handle as well as a longer chain strap. The clip clasp at the top of the bag also features logo detailing. This bag would look great against both dark and light neutral colour palettes.
A handbag can say as much about our style as our personality itself. Which of the above do you like best?