COMMENT
I love purses, purses of all sizes, shapes, and styles, from my vintage leather Coach cross-body saddle bag to my tiny black satin Tiffany clutch. When it's time to clean out my closet, I always seem to skip winnowing the handbags, but can you blame me? It's hard to part with them, and lately, I've been noticing I'm especially attached to the smaller bags. They might be little, but they can have so much style! There are so many of them I want to keep, and even more of them I want to BUY. Here are 7 tiny purses with big style… I want them all!
1. Cherry Soda Bag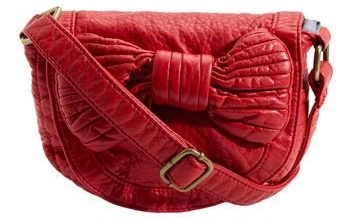 We all tend to wear a little too much black and grey during the winter, so spice it up a little with this pretty little faux leather bag! It's the same shade as cherry soda, my favorite summer-time drink, with an adjustable shoulder strap (so you can wear it cross-body, if you like) and a sweet bow on the front flap.
2. Through the Post Clutch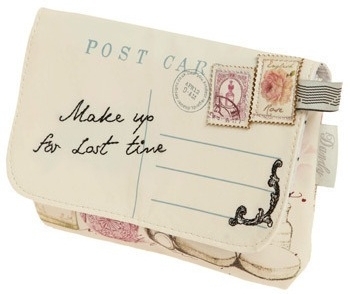 We've all held onto that love letter or postcard from a singularly savory long-distance boyfriend, or that sweet high-school pen pal. Celebrate those long-lost letters with this sweet little cream-colored clutch, adorned with pretend stamps and a timely message: make up for lost time. Indeed.
3. This is Zip Bag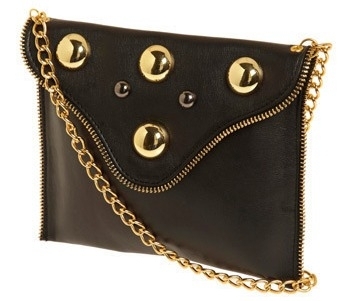 Add a little punk sass to your favorite LBD, or add extra sparkle to a pair of leggings and sheer tunic with this little envelope bag. Sling it across your body or over your shoulder with its shiny metallic strap, and marvel at its zipper trim and multi-colored stud details.
4. Friday Night Fever Bag in Pink
Looking for a dainty bag to wear with your favorite floral frock? Or something girlie and sweet to set off those grey flannel pinstripe pants and menswear-inspired oxfords? Then this sparkly sequined bag, the color of cotton candy, is just the thing. The bow on the front and shiny silver shoulder strap are just the finishing touches.
5. Cue the Montage Bag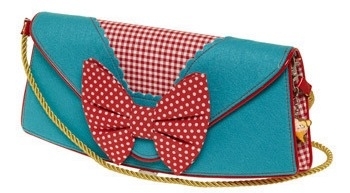 This retro-inspired clutch by Irregular Choice is all details, from the bright blue felt fabric to the red and white gingham-check details to the cherry red topstitching and leather trim to the sassy red and white polka-dot bow on the front. And I didn't even mention the little monkey and ice cream cone charms or the gorgeous lining…
6. Hanging out with My Ecru Clutch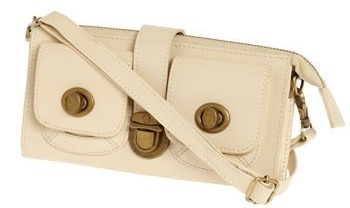 This bag may be small, but it's just roomy enough to hold all of your night-out-with-the-girls essentials: cash, ID, lipstick, and cell phone. Sling it over one shoulder, carry it cross-body, or detach the strap and use it as a wallet or clutch.
7. Shutter Speed Bag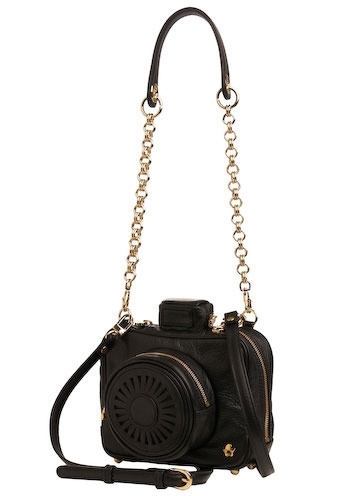 One word: wow. This lush black leather bag is shaped like a vintage camera, with glittery gold hardware and accents and a gold-colored chain detachable shoulder strap. It's clever, cute, and unique… ideal for wearing with your LBD, no?
So you see, my dear, a bag doesn't have to be big to have lots of style. I adore the camera bag, and the pink sequined bag is so sweet and stylish, too! Which of these tiny treats do you like best, and what would you wear it with? Or are you a die-hard big handbag girl?
What Men Mean when They Send You These Common Texts ...