Designer Bags on Sale are like affordable gifts from the fashion heavens. I confess, I love designer accessories, not just for the name but because you're pretty much guaranteed a quality product that will ask for a long time. When you find designer bags on sale, it's hard to resist the temptation to buy at least one. I mean, these are handbags that cost thousands of dollars, suddenly on sale for affordable prices! What could be better? I went searching through two of my favorite stores to find the hottest designer bags on sale, and I hope you're as crazy for them as I am!
---
1

Foley + Corinna Dumonde Mid City Leather Tote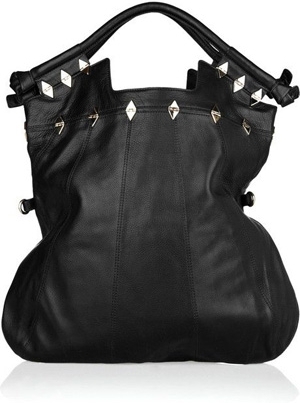 Price: $247.50 at theoutnet.com
This gorgeous, hard rock tote bag is a whopping 50 percent off! When you can get designer bags on sale for half off or more, how can you resist? Besides, kind of sumptuous leather is sure to last forever, and all that hardware is just to die for. Plus, this bag is kind of a two-for, since you can also fold it over and use it as a satchel.
---
2

DKNY Ruffled Leather Shoulder Bag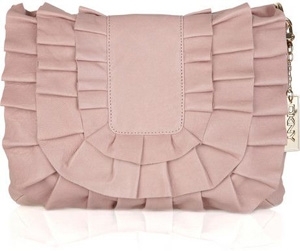 Price: $225.00 at net-a-porter.com
For a DKNY bag, this is an absolute steal. Plus, just look at what you're getting! From the ruffles to the delicate lilac color to the sweet chain strap, I love everything about it. This is one of those designer handbags I'd have lots of trouble resisting, especially at this price.
Trendinig Stories
More Stories ...
3

Christian Louboutin Miss Alpha Nappa-Leather Bag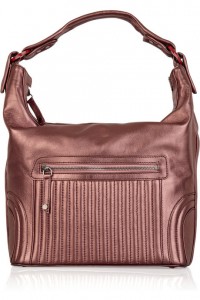 Price: $626.00 at theoutnet.com
Christian Louboutin gets a lot of deserved praise for his shoes, but the label has some exquisite handbags, too. When you find a Louboutin designer bag on sale, you just want to jump on it immediately – especially at a price like this. I mean, it's 60 percent off! It's down from over fifteen hundred dollars! Excitement overload!
---
4

Michael Kors Hamilton Leather Cross-Body Bag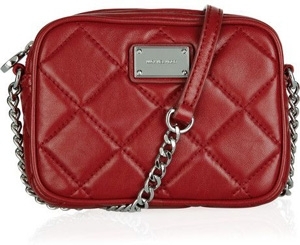 Price: $155.00 at net-a-porter.com
It's hard to find a Michael Kors bag for less than $200, but I did it for you! Cross-body bags are extremely hot right now, and if you can tote around one of the hot designs by Michael Kors, you're way ahead of the game. This bold, bright red bag with its Breton stripes is both casual and chic – a perfect match.
---
5

Alexander Wang Estelle Leather Folded Clutch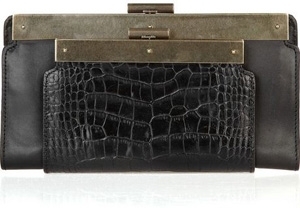 Price: $472.50 at theoutnet.com
At 55 perfect off, this is a fantastic sale purchase. It's chic, simple, and completely elegant. In spite of its small size, there's plenty of room, and thanks to the design and the hardware, it's quite worth the price if you can manage to splurge.
---
6

Tory Burch Amanda Snake-Effect Leather Shoulder Bag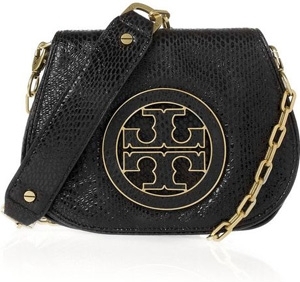 Price: $375.00 at net-a-porter.com
I absolutely love this bag. The snakeskin looking leather is absolutely luscious, but it's the design on the front that really gets to me. That and the chain hardware make this bag a little punk rock, and that's the kind of thing I love with my designer labels.
---
7

B & D Woodstock Woven-Panel Patent Leather Bag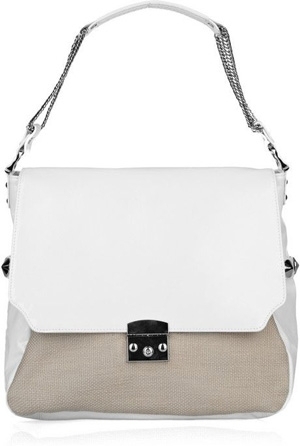 Price: $359.20 at theoutnet.com
Here's another designer bag on sale for 60 percent. That's such a great deal – and I adore this bag! I don't normally go in for white, but something about this one just speaks to me. It's just so clean and elegant, especially the way the white goes with the toasty beige.
---
8

See by Chloe Carmen Tweed Satchel Bag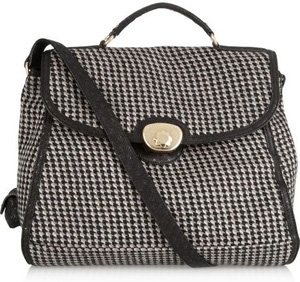 Price: $495.00 at net-a-porter.com
I am so in love with this bag. I love Chloe bags in general, but my adoration for this one is insane. I'm like a tweed queen, and I'd easily pay twice as much for a bag like this, just because … well, look at it! The black and beige brown mixes together perfect, creating a preppy bit of handbag poetry that you can't pass up at a price like this.
---
9

Beirn Jenna Ruched Snakeskin Tote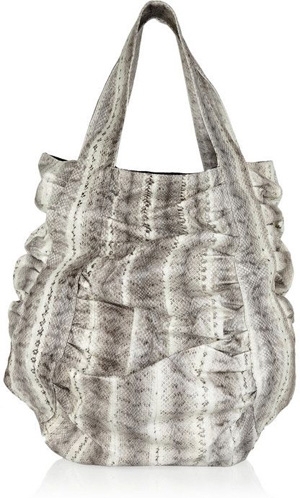 Price: $232.00 at theoutnet.com
Again, finding designer bags on sale for over 50 percent is my favorite thing. This funky, hip Beirn tote is 60 percent off, too. It's an ideal casual bag and at a price like that, you won't feel bad about being designer casual!
I really have a hard time just passing by when I see gorgeous designer bags on sale. I never buy a product solely for the name, but there are some designers that I love passionately. When I see that I can get one of their designer bags on sale, I'm often willing to make a splurge, provided I really can afford it. I do the same thing with designer shoes, I confess. So tell me something: when you see designer bags on sale, do you resist the temptation or do you splurge?
---
Comments
Popular
Related
Recent