Picnic carriers are meant to be functional but that doesn't mean they can't be stylish. Just like anything, if you've got something nice to work with, it's always more pleasurable. So why when you're packing up your yummy goodies shouldn't you be using some of these terrific picnic carriers?
---
1

Martha Stewart Picnic Basket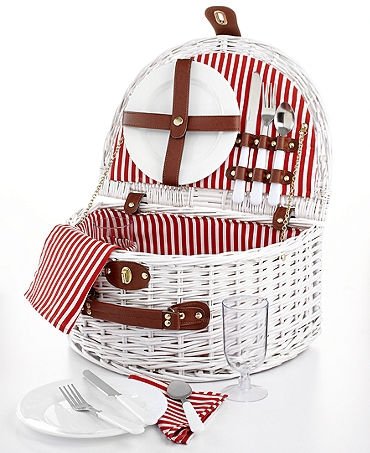 There are very few picnic carriers that can live up to this one in the romance stakes. If you're heading out with your honey for some summertime R&R in the long grass, this Martha Stewart Picnic Basket for two is just darling. With a retro feel but modern styling, it has everything you need for an intimate meal for two on the go. Available from Macy's and other outlets.
2

Oh Joy! Woven Picnic Basket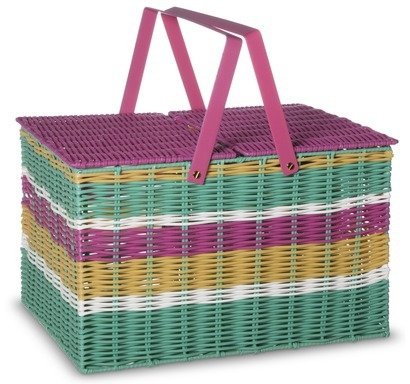 You just know you're going to get value for money at Target. The bonus here is that who wouldn't want to carry this woven basket full of delicious food and drinks to your picnic site. The ice cream colors are just perfect for a sunny summer's day and it's big enough to hold a feast.
---
3

Koolatron 26-Quart Soft-Sided Electric Travel Cooler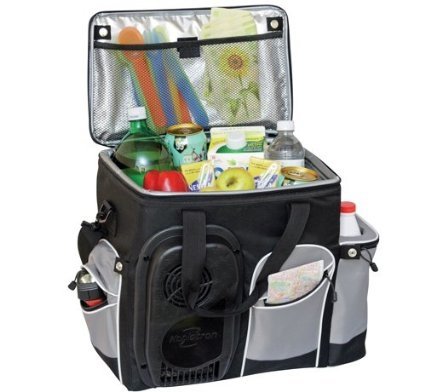 Ok, so this is the prettiest of picnic carriers but if you're serious about picnics, this is perfect. Why? Because it's an electric cooler that works off your car's cigarette lighter! There's plenty of pockets (even one for your cell phone) and it holds up to 26 quarts – that's 34 12oz cans. Available at Amazon.
---
4

Waterproof Picnic Lunch Bag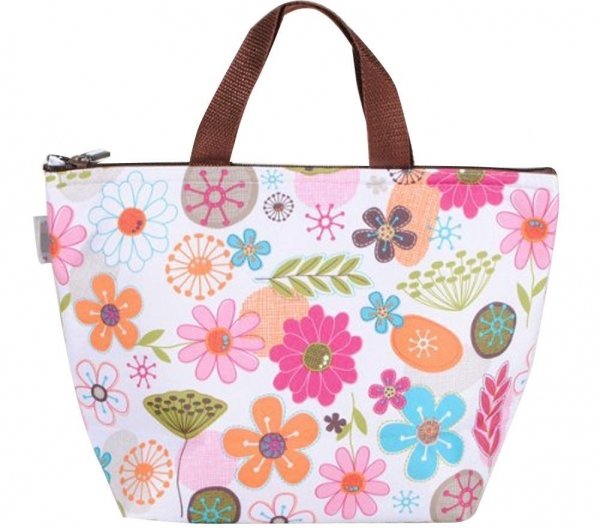 Picnics don't have to be fully-orchestrated events in the country or at the beach. Sometimes meeting a friend or partner for lunch in the park is just as much fun. For that you don't need cumbersome coolers and heavy baskets. You want a easy-carry, pretty, insulated picnic bag, just like this one from Amazon. Not only is the floral pattern pretty enough for a summer day but this one costs less than $5.00. Stylish, functional and cheap too. Wahay!
---
5

Packit Double Bottle Wine Cooler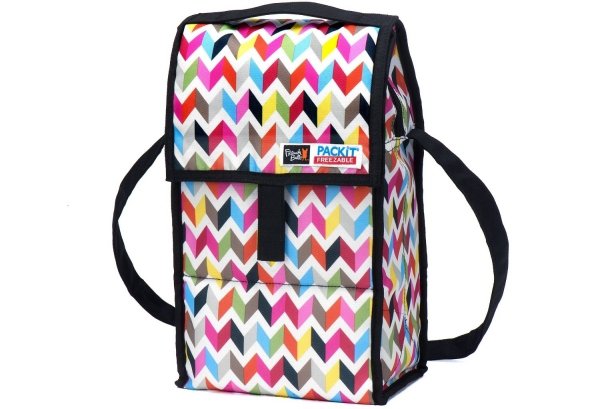 If a chilled bottle of wine is essential for your picnic to go with a swing, this funky zig-zag double bottle cooler is just what you need. The Packit cooler will keep your bottles chilled for up to 10 hours – without the need for ice packs. You fold the bag flat and put it in the freezer overnight, ready for use the next day. Available at Amazon.
---
6

Beach Bucket Can Cooler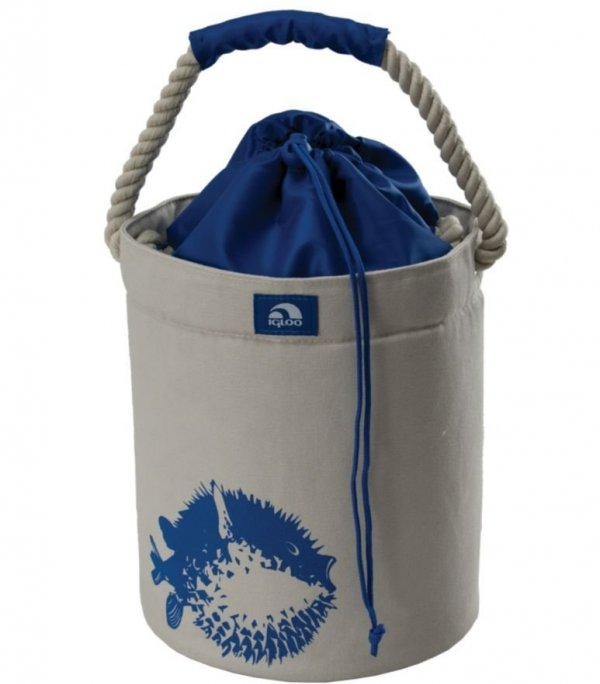 I know this is designed for carrying cans and keeping them cool at the beach, but why not use it for snacks and fruit too? It's too cute for cans only! It's certainly a cooler bag that's cool. It is capacious (holds 14 cans), is made from rugged canvas and has durable rope handles. The design above is the brilliant blue puffer fish but it comes in yellow and red marine life options too. Available from Igloo.com and Amazon.
---
7

Loop Handle Beach Tote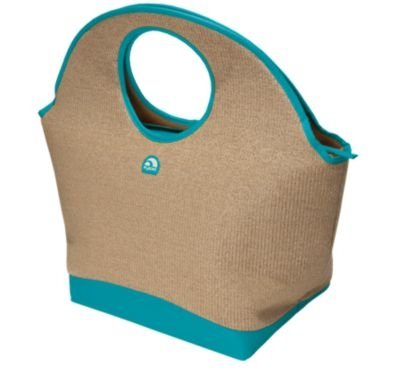 While I was on the Igloo.com site looking at the previous product I couldn't but help notice other great items in their range. I like the simplicity of this one but that simplicity masks a pretty impressive little package. When it comes to picnic carriers this is fab. It looks like wicker but isn't. It looks like a boring bag but it isn't. It is a bag that will hold picnic food and cooling drinks, as well your beach towels and swimwear. And if you're not going to the beach, it's perfectly fine for a country or urban picnic too.
There's a massive variety in picnic carriers from wicker baskets to drawstring duffles in dayglo colors. Your picnic carrier can look as good as you! Don't these make you just want to go a picnicking?
---
Comments
Popular
Related
Recent