I'm an adult, nearly forty, a mother of two, but I'm also a college student. So I need a bag for all of my books, notebooks, and other school supplies, but I sure don't want to carry something gaudy or immature, meant for a child or teen. I want something more sophisticated, something that says "life-long learner" rather than "sorority girl." And I've finally found a few to choose from. Here are 8 great school bags for grown-ups, like me!
---
1

From Uganda with Love Bag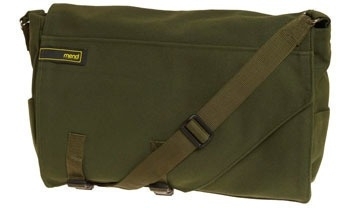 Price: $85.99 at modcloth.com
This gorgeous green canvas messenger bag has oodles of pockets, ideal for stashing all of your school things, but it's more than just style… it has substance too. It's made by MEND, a Ugandan cooperative that turns former child soldiers into seamstresses, giving them the means to support their families and move on with their lives. Each bag is a little different, since they're all hand-made, and each comes with a photo and bio of the woman who made it.
2

Upwardly Mobile Satchel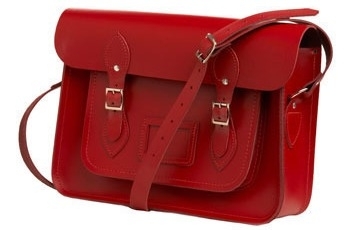 Price: $134.99 at modcloth.com
This clever, retro-styled leather bag comes in three marvelous colors: King's College London (pictured), Oxford University (yellow) and Cambridge University (brown). The shoulder strap is adjustable, so you can carry it over one shoulder, or cross-body, and the bag is roomy enough to store all of your school-day necessities.
---
3

Ice Cream Bag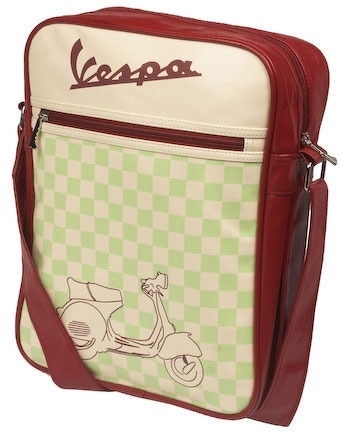 Price: $42.99 at modcloth.com
Though I'm not quite done with my degree, even I know you can't really keep ice cream in a bag… but that's not why this bag is so named. It's named for its retro-inspired soda shop feel (note the mint green checkerboard pattern). I love the little Vespa script and the matching silhouette, along with the red trim and zippers.
---
4

Vacation Messenger Bag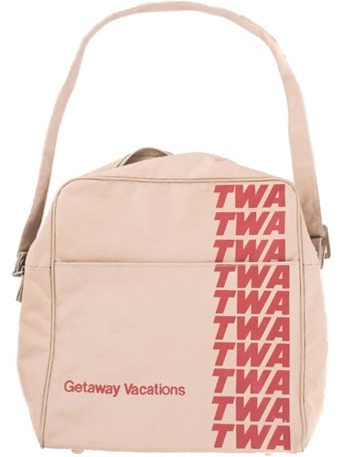 Price: $29.99 at modcloth.com
This decidedly vintage travel bag is roomy enough to hold all of your books and notes, along with a pouch for all of your other goodies, like make-up or even snacks. It recalls an age when air travel wasn't commonplace, it was glamorous, too!
---
5

Traveling Translator Satchel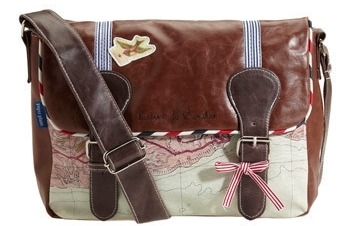 Price: $69.99 at modcloth.com
What a beautiful bag, sure to draw attention campus-wide! It's made of super-soft multi-colored faux leather with wide double straps and an interesting topography detail. The shoulder strap is adjustable, so you can wear it cross-body or sling it over one shoulder. It's so gorgeous!
---
6

Easy Commute Bag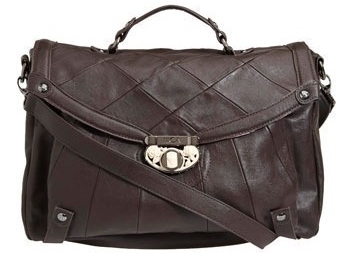 Price: $94.99 at modcloth.com
This deep brown faux leather satchel features an interesting piece-work pattern and a shiny, beautiful metal clasp detail. There's a handle on top and a removable, adjustable shoulder strap for a variety of carrying options.
---
7

Everyday Essentials Bag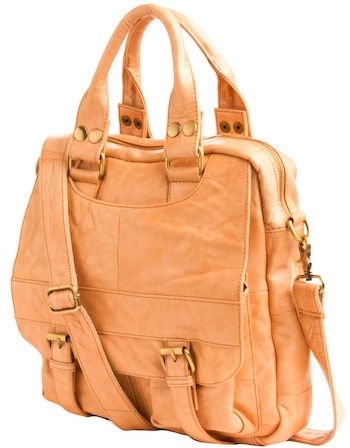 Price: $149.99 at modcloth.com
This bag proves function doesn't have to be boring and utilitarian, it can be gorgeous, too, made of pretty peach leather with brass-colored hardware and all kinds of straps and pockets for lots of ways to wear it. This bag's roomy enough for all of my books, and so pretty, I'll want to use it even when I'm not in school.
---
8

Gingerbread Village Satchel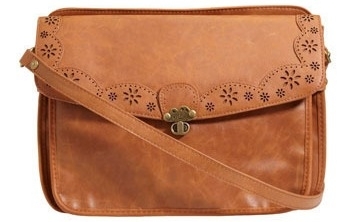 Price: $79.99 at modcloth.com
Here it is, the bag I'll be using this semester, made of gingerbread-colored pleather, with lots of room for all of my collegiate essentials but with sweet style, as evidenced by its floral cut-out shapes and prettily detailed metal clasp. There's even a tiny mirror inside the front flap so I can check my make-up before class!
With so many gorgeous grown-up school bags, there's no reason to carry something meant for a much less mature student! Which of these pretty messenger bags do you like best, and why?
---
Comments
Popular
Related
Recent