I am a huge fan of hot pink. This is a fairly recent development; I used to be death on pink but lately I'm just all about those dark, rosier, brighter shades. This is especially true when it comes to my accessories; there are tons of gorgeous purses and bags in hot pink colors that I wish I owned right this second. For that matter, I thought I'd share. There are ridiculous amounts of lovely bags out there, but these are the top hot pink purses I wish I owned!
---
1

Juicy Couture Ruched Bungee Feather Print Tote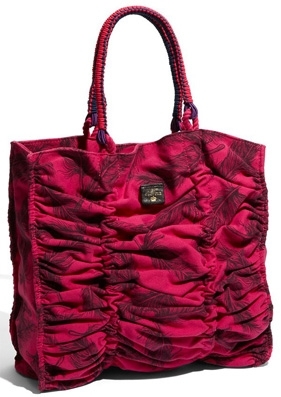 Price: $109.90 at shop.nordstrom.com
I like this purse for two reasons. For one thing, the color is gorgeous, I love it when it's that dark. For another, the design works perfectly, and the feathers are beautiful. Hot pink and black always work wonderfully together, and this is proof of that. Plus, the ruching on the body of the bag gives it a really innovative flair.
---
2

ASOS Grosgrain Boxy Handheld Bag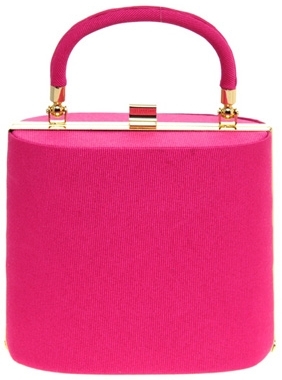 Price: $53.79 at us.asos.com
Then again, simplicity works well too. This bag by ASOS is sleek, small, simple, and elegant. It's not the kind of thing you carry around when you need to bring a bunch of stuff with you, but as a funky evening bag, I think it's tops. The color is so flirty and fun and feminine, it would look great with a simple, monochromatic outfit that needs a touch of color.
3

Smelling like a Rose Bag

Price: $65.99 at modcloth.com
This is just my favorite kind of purse, period. It's big and roomy without being bulky, it's got silver hardware that looks so good against the pink, and that deep rose color is just delicious. It's not overly simplistic, but neither is it super complex – it's perfectly in the middle, which would make it an ideal every day bag!
---
4

Nine West Double Chain Crossbody Bag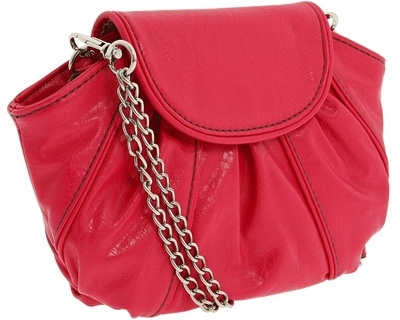 Price: $47.20 at zappos.com
I love this bag for much the same reason. The color is extraordinarily pretty, and the hardware is amazing. I'm a fan of chains and buckles and things on my purses. I like to look a little hardcore, you know? That's kind of hard to do when you're going around with a pink purse, but this one manages it quite well!
---
5

ASOS Chiffon and Satin Ruffle Clutch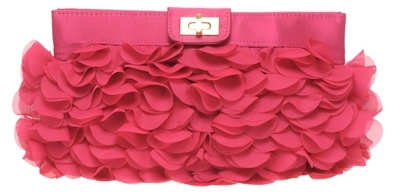 Price: $44.83 at us.asos.com
This shade of pink is slightly more delicate than the others. It's a more feminine shade of hot pink, and I think it's lovely. I think it works beautifully with all those ruffles. This clutch bag itself is highly feminine; it looks like a little ballerina tutu or something. That's probably another reason why I love it, I'm still such a ballerina fiend.
---
6

JPK Paris Mexicano Nylon Shopper Bag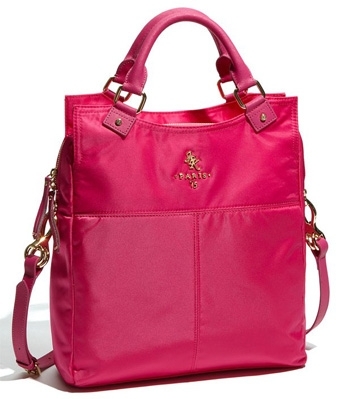 Price: $175.00 at shop.nordstrom.com
Oh, this color is just so gorgeous. I'm not a fan of gold, whether it's jewelry or hardware, but for this bag, I'd make an exception, no problem. This is another large bag that still looks sleek and stylish. Also, is it just me, or does that look like it's not made of nylon at all? On the contrary, it almost looks like leather, although that could just be the picture.
---
7

Big Buddha St. Lucia Bag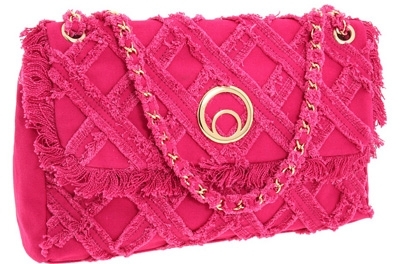 Price: $89.95 at zappos.com
Again, even though I'm not a big fan of the gold, I'd make an exception for this bag. I love the styling on this, especially the lattice. It looks a little shaggy, a little funky, and a lot gorgeous, plus even though it looks small, it has tons of room.
---
8

DKNY Active Quilted Logo Shopper Bag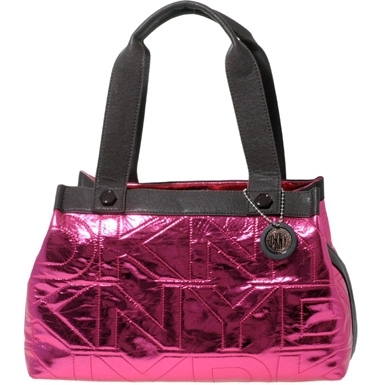 Price: $170.34 at us.asos.com
Oh man. This mag makes me drool, I'm not even kidding. Okay, maybe I'm slightly exaggerating – I'm not salivating, but I'm definitely in love. This bag would be simple to the point of boring if not for that metallic sheen, which gives the hot pink a whole new dimension. Simply put, I want it!
I don't know what it is, but hot pink just makes me happy. I'd never pull out hot pink lipstick or blush or anything, but I wish I owned every single one of these bags. I really need to just start a bag collection, so I'd have a valid reason for acquiring all of these hot pink purses I wish I owned. Are there any bags you really wish you had right now?
Top Photo Source: heycrazy.wordpress.com
---
Comments
Popular
Related
Recent