Oh, purses! They're one of my favorite fashion accessories, able to change the look of an entire outfit while still being totally utilitarian — add a pop of color, and hold my iPod and wallet? I love you! One of my favorite handbag designers is Melie Bianco, and once you see my list, you'll understand why… they're all pretty and absolutely handy! Here are 7 pretty purses by Melie Bianco.
---
1

Lily Lace Beaded Purse by Melie Bianco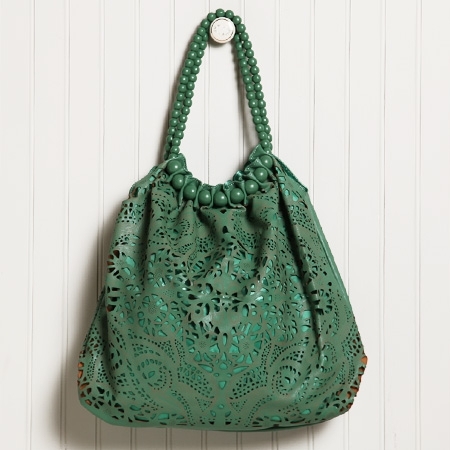 Price: $63.99 at shopruche.com
What a pretty way to celebrate spring, with this pretty grass-green bag, covered in a lacey cutout pattern that reminds me of delicate dogwood petals. It's roomy and slouchy, shaped like a traditional hobo bag, but with a gorgeous beaded handle and a little more elegance.
---
2

Dakota Dream Crossbody Bag by Melie Bianco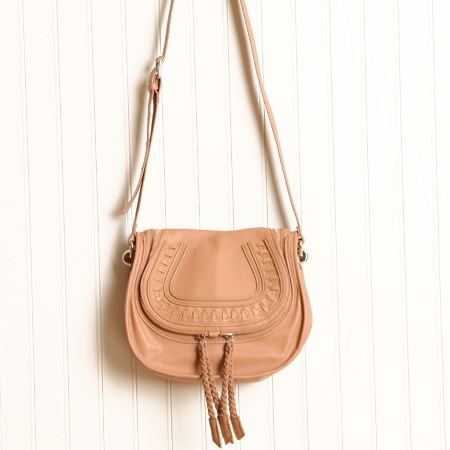 Price: $75.99 at shopruche.com
I have a thing for cross-body bags lately, and I'd love to add this one to my collection. It has sort of a western feel to it, and I really like the saddle-bag shaping. The color's a gorgeous neutral tone, so it's versatile, too…
---
3

Denise Contrast Satchel by Melie Bianco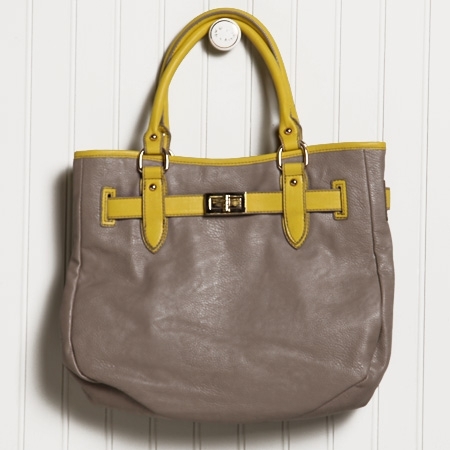 Price: $82.99 at shopruche.com
It's harder to say which is more attractive, the outside of this purse, done in a soft taupe with sunshine-yellow highlights, or the lining, which is a sweet polka dot. Luckily, of course, the purse comes with both, so you can enjoy them both with equal adoration.
---
4

Countryside Sweetheart Bag by Melie Bianco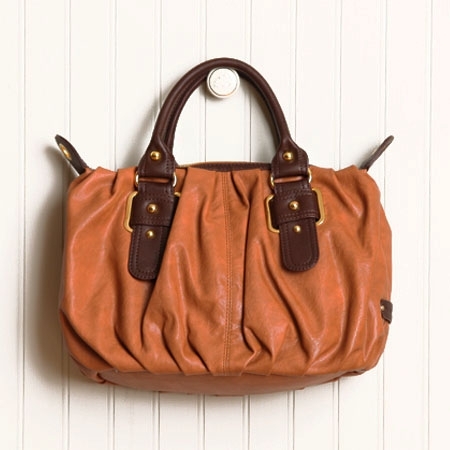 Price: $78.99 at shopruche.com
Carry this slouchy, soft pumpkin-colored bag by its dark brown faux leather handles, or attach the shoulder strap and carry it slung over one shoulder. Though its colors are sweetly autumnal, feel free to use it all spring and summer long!
---
5

The Sunset's Serenity Handbag by Melie Bianco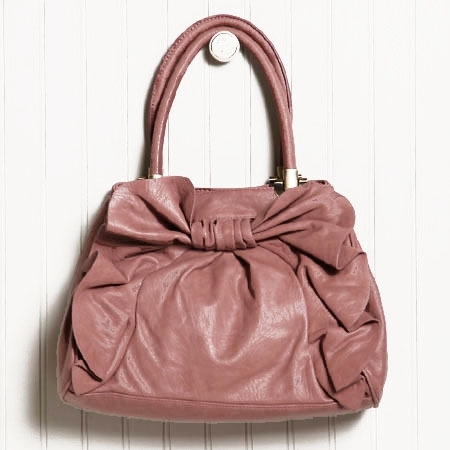 Price: $95.99 at shopruche.com
All purses are feminine, by virtue of being purses, but this one is particularly girlie, made in a lush pink color, topped with a bow, then run along both sides with big ruffles. And it's also forgivingly roomy, so you can carry both of your favorite lippies, a bottle of water, and your wallet, keys, and more.
---
6

Stay Safe with Me Purse by Melie Bianco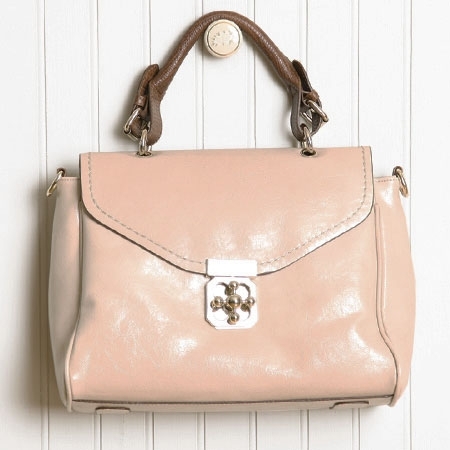 Price: $95.99 at shopruche.com
My favorite detail of this structured satchel is the silver-tone turn-lock fastener on the front, and next on the list is the cherry-blossom pink hue. Carry it by the top handles, or attach the adjustable strap and carry it cross-body, like an elegant version of a messenger bag.
---
7

Roxy Bow Frame Bag by Melie Bianco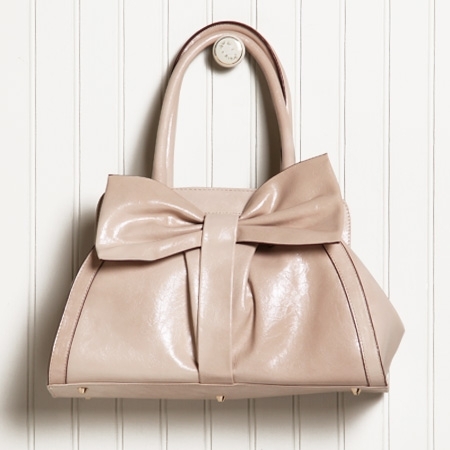 Price: $91.99 at shopruche.com
Keep all of your work-day or errand-day essentials safe and organized in this darling pink bag. The bow says "sass" but the frame structure, interior pockets, and little feet on the bottom say "smart." Carry it across your arm with a polka-dot spring dress, or with a floral-print romper.
Aren't all of these purses just darling? I especially love the purple-violet one… It's my favorite! Which of these purses by Melie Bianco do you like best? And why? Do tell!
More
Popular
Recent