In the handbag world, Coach is synonymous with both "hip" and "classic," not a combination most designers can boast. But somehow all of their handbags are modern and trendy as well as timelessly chic. I still have a Coach bag I bought more than 15 years ago — and I still get compliments on it! A quick peek at the Coach website has revealed a whole new handbag category called Coach Originals… it's all of their classic handbags, including my favorite, the Court bag… I'm so excited! Here are 8 classic Coach bags…
---
1

Coach City Bag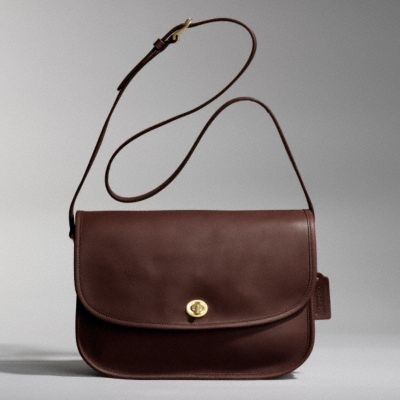 Price: $278.00 at coach.com
This classic Coach bag joined the lineup in 1987, and has been a customer favorite ever since. It features classic saddle-bag styling, with a turn-lock closure and plenty of room inside for all of your necessities. It's made of lush glove-tanned leather, and is currently available in Mahogany (though often you can also find it in light brown).
---
2

Coach Court Bag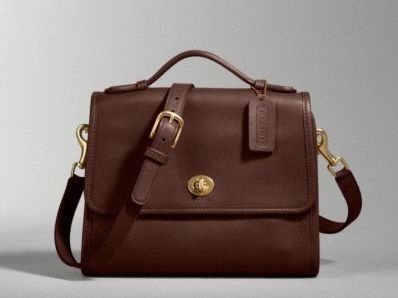 Price: $258.00 at coach.com
This is my own favorite classic Coach handbag, with its top handle and removable, adjustable shoulder strap. I have it in black, though right now it's only available in Mahogany. I like to wear it cross-body, but the carrying possibilities are endless… I've even used it as a clutch! It's a little smaller than the City bag, but it's still big enough to carry my A4 sized day planner and checkbook.
---
3

Coach Signature Demi Pouch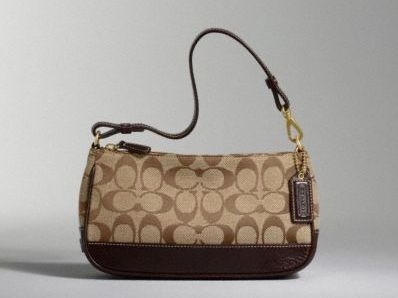 Price: $148.00 at coach.com
This tiny Coach bag is a long-time favorite, featuring the classic Coach jacquard print in sleek black or a combination of browns. You can sling it over one shoulder, or clip both ends of the strap to one end and use it as a wristlet… versatile! I especially like it in the brown…
---
4

Coach Legacy Zip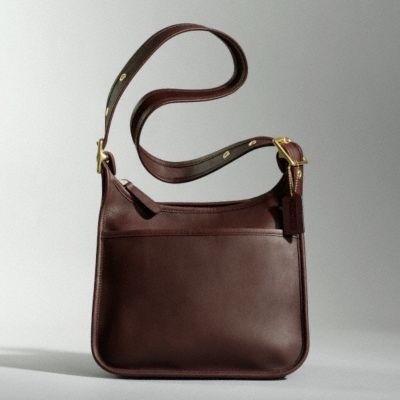 Price: $288.00 at coach.com
This bag made my list of favorites because it's available in a range of colors and because I adore the tiny brass feet on the bottom, designed to protect the bottom of the bag from damage. It's also got a wider strap than most of the others. Choose from black with brass, black with silver, or mahogany. All three are equally gorgeous!
---
5

Coach Janice's Legacy Bag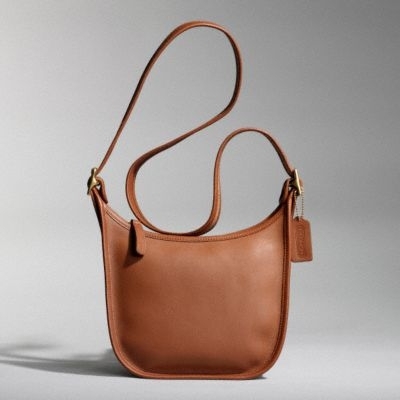 Price: $248.00 at coach.com
This classic Coach bag is curvy and roomy, ideal for everyday use. It's available in British tan or in matte black. Both have an adjustable shoulder strap and the same super-soft but durable glove-tanned leather. It's been part of the Coach lineup since 1994…
---
6

Coach Stewardess Bag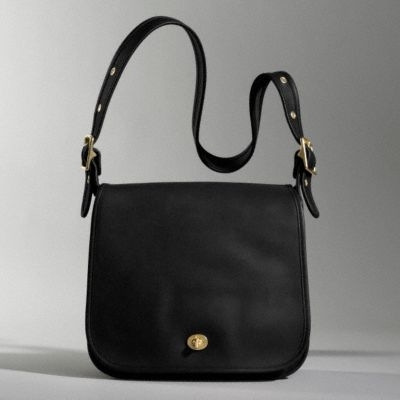 Price: $298.00 at coach.com
Since 1977, flight attendants around the world, as well as frequent travelers, have loved this bag. It's convenient, for there are two front open pockets, easily accessible with just one free hand. It also happens to be elegant and simple, and is available in two chic colors, brown and black.
7

Coach Mini Signature Mini Messenger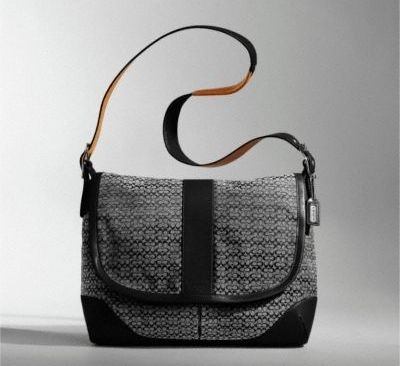 Price: $298.00 at coach.com
Though it's only been part of the Coach line since 2003, this incredibly handy and ultra-modern messenger bag is a cult classic already. It's generously roomy with plenty of space for all of your school or work essentials, and will even fit most netbooks, laptops, and tablets. Choose from black or brown…
---
8

Coach Basic Bag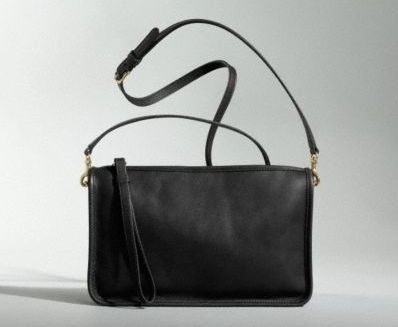 Price: $168.00 at coach.com
This is perhaps the ultimate classic Coach bag, in the line since 1974… how can something only a couple of years younger than me still be so chic? The design is simple, stark, and clean, with a detachable strap and a zipper at the top. I love it!
With so many timeless Coach bags in their Originals collection, it's no wonder why their bags are still so sought after and popular… the bag you buy today will still be on-trend in another 30 years! I adore my Court bag and can't wait to buy it in another color… but which of these classic Coach bags do you like best, and why? Or is there another Coach Original (or Poppy?) that you like more?
Top photo source: weheartit.com
---
Comments
Popular
Related
Recent