Every girl has a little black dress – or, at least, you should. Like your favorite pair of jeans that look and feel good even when you're having the monthlies, your LBD is the one item in your closet that always makes you feel beautiful and desirable. However, the success of an LBD also depends on the accessories you wear with it. After all, the right shoes or hair accessories or bag can make or break your pretty dress. So, here are a few lovely little bags for your LBD. See what you think!
Table of contents:
1

Rebecca Minkoff "Mac" Crinkled Metallic Lambskin Clutch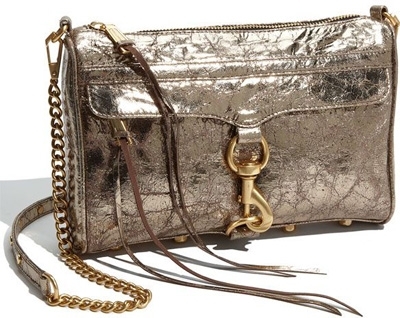 Price: $330.00 at shop.nordstrom.com
Here's a lovely little bag for your LBD from Rebecca Minkoff, who makes really stellar bags. If you want a little sparkle and glitz with your dress, something metallic is always a great choice. This clutch is particularly great because of all its charming little touches. Specifically, I love the chain – which you can remove if you want – and the little feet on the bottom, so you don't have to set it on the floor.
2

Valentino Bow Embellished Satin Clutch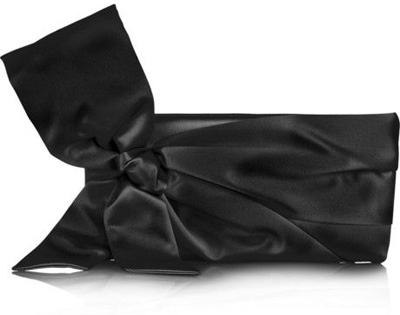 Price: $795.00 at net-a-porter.com
You really can't go wrong with Valentino, especially if you want a little bag that won't detract from your dress. On the contrary, a bag like this will add to your LBD. It's the perfect accessory, something I could picture Audrey Hepburn wearing. I just love that bow – it's both elegant and feminine!
3

Glint "Ruffle Bow" Frame Clutch

Price: $78.00 at shop.nordstrom.com
Of course, sometimes you want your bag to stand out. Some women introduce a flash of color to their LBD outfit with their shoes, while others get creative with their purses. This cute, ruffled affair is a perfect choice if you want to dazzle. There's also something vintage about the overall silhouette, so with a likewise vintage LBD, the combo could be killer!
4

Michael Kors Riley Leather Envelope Bag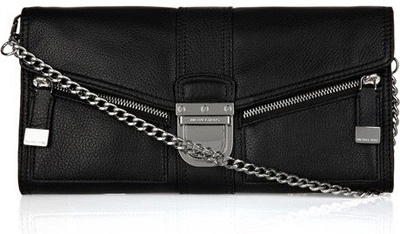 Price: $200.00 at net-a-porter.com
Michael Kors also has a lovely little bag for your LBD. There's something a little hardcore about this, a little punk rock. It's mainly the chain, I think, the oversized zipper, and the way the silver contrasts with the black leather. If you want to give your LBD a little edge, this is the way to go!
5

Michael Kors "Webster" Clutch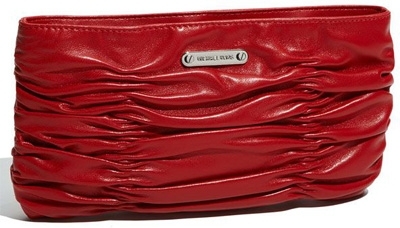 Price: $98.00 at shop.nordstrom.com
Red really is a hot color, often the perfect splash of color for a classic LBD. This one is great because the silhouette is simple, so there's not a lot of flash to take away from your outfit. It also comes in many different colors, so if you like the look but red's not your thing, you can still enjoy this particular bag.
6

Anya Hindmarch Marano Glitter-Finish Leather Clutch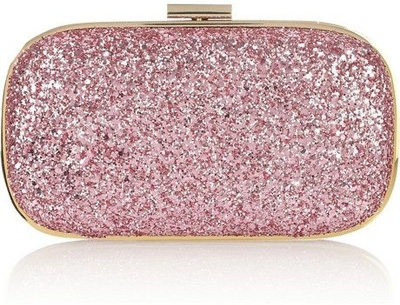 Price: $550.00 at net-a-porter.com
I am so in love with this purse! This clutch is great for a little black dress for myriad reasons. For one thing, that color of delicate, feminine pink looks wonderful against black. Plus, aside of that pretty glitter, the silhouette is simple, so again, your eyes focus on one thing – the color – but the bag isn't so ostentatious that it draws attention away from your dress.
7

BCBGMAXAZRIA "Feather" Clutch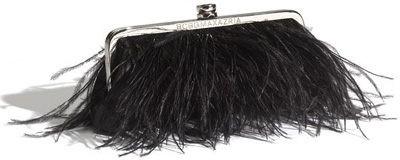 Price: $138.00 at shop.nordstrom.com
This lovely little bag for your LBD is alive with feathers! This clutch is so cute, I love it to death! It, too, is available in a variety of different shades, such as apricot, white, and a unique combination of black and white. No matter which style you choose, this bag would be a real conversation starter!
8

ASOS Feather Clutch Bag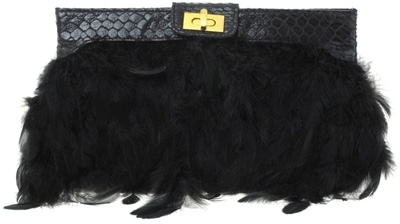 Price: $43.10 at us.asos.com
Speaking of feathers, this bag is lovely as well. It's different because of the trim, which is a mock lizard skin design. The feathers here are thicker and more substantial, whereas the BCBG bag is kind of whimsical, almost ephemeral.
9

Christopher Kane Laser-Cut Leather Clutch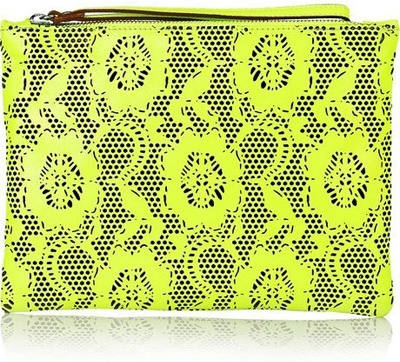 Price: $530.00 at net-a-porter.com
Like say, sometimes you just want some color. If you're wearing your LBD to a club or some other hip, cool locale, then you can go all out with your bag. The acidic color of this clutch would be a perfect choice for something like that – or you can get it in hot pink!
I think all of these lovely little bags for your LBD would make great accessories. They're cute and fashionable, but not so much that they'll actually take away from your dress. What's your favorite accessory to pair with your own little black dress?
Please rate this article