I spend a lot of weekends out, doing random things – doing errands, going to the movies, having a bit to eat, seeing concerts (ahem, like Secondhand Serenade!), and stuff like that. The point is, on weekends, my love of big, ginormous bags actually has a legitimate purpose. You need a big bag during the weekend – and I don't know, I think it might actually have been Paris Hilton or some similar celebutante who made it completely okay to carry adorable weekend bags like the ones here all the time, not just Saturdays and Sundays.
---
1

Ted Baker "Zips" Leather Weekend Bag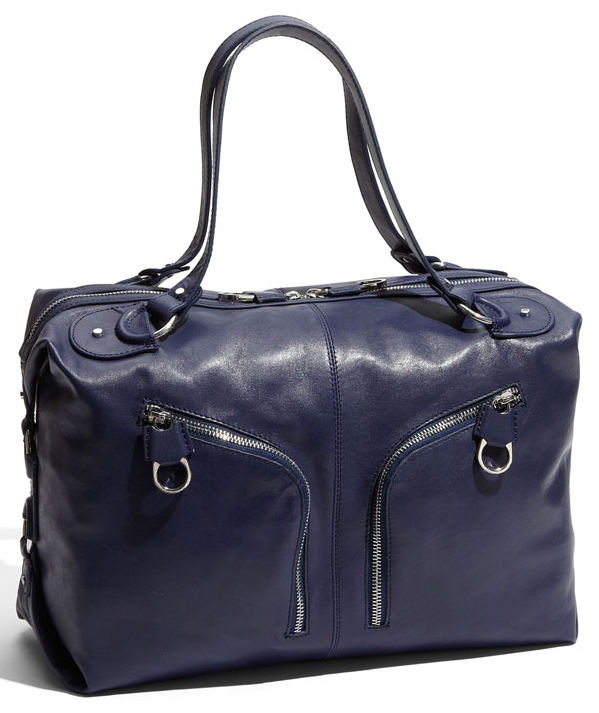 Price: $165.90 at shop.nordstrom.com
I think this is an adorable weekend bag for a number of reasons. For one thing, I love this shade of blue. It actually comes in several different colors, but this dusky shade of dark blue first caught my attention – even more than the deep pink option! The zip pockets on the front strike me as innovative as well, and I just love that boxy shape!
---
2

Cath Kidston Overnight Bag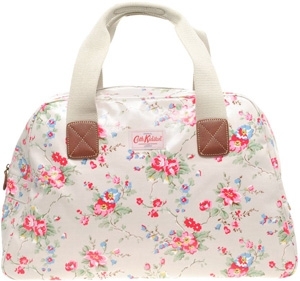 Price: $120.02 at us.asos.com
Normally, I'm not really into flowery bags like this. It's a little country kitchen or something, at least for me. I don't know, though – this time, that's kind of the reason I like it. I think this would make a great weekend bag if you happened to spend that weekend in the country. It's just beautifully vintage, and those colors really pop.
---
3

Woodland Wandering Tote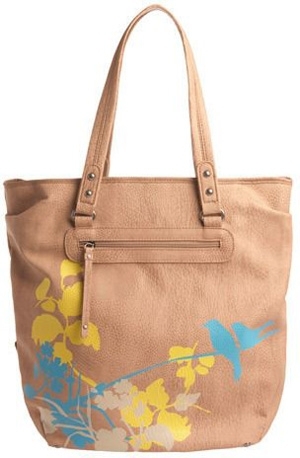 Price: $82.99 at modcloth.com
ModCloth just has so many gorgeous bags. This is one of my favorites. This is the weekend bag of all weekend bags, because as the description itself says, it's perfect if you plan to be spending a lot of time outside during your weekend. You can do anything with it, from hiking to shopping. Plus, that design is so darling and happy. I love those blue birds!
---
4

Puma "Ice" Satchel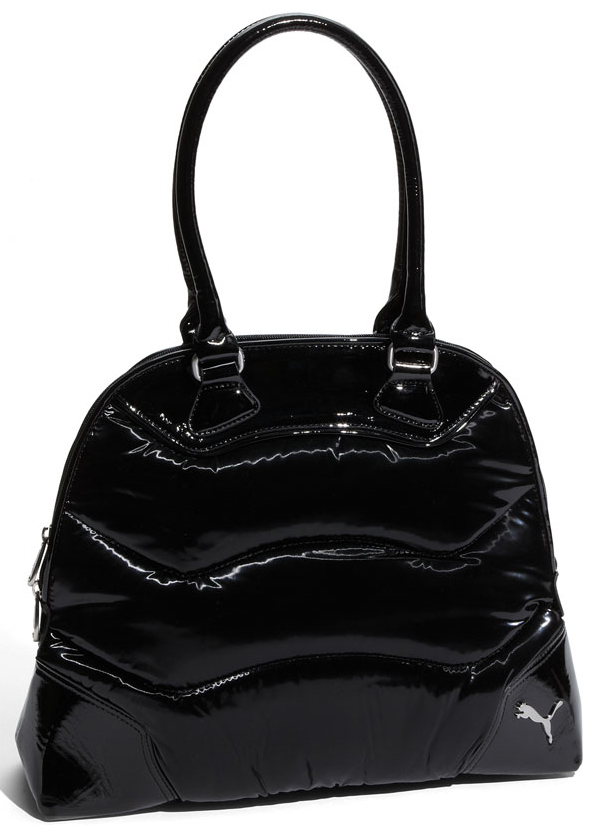 Price: $79.95 at shop.nordstrom.com
This isn't just an adorable weekend bag, it's extremely sophisticated. Honestly, you could use this on Saturday, Monday, and Friday, it's so chic. There's something extremely urban about it; it's the kind of weekend bag you carry when you're to the Hamptons or something, not quite the country. Really, it's the perfect black bag for any day of the week. Just look at that sheen!
---
5

LeSportsac Large Weekender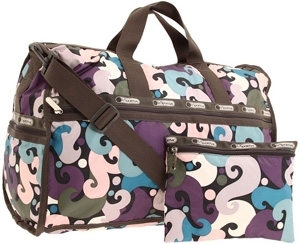 Price: $86.40 at zappos.com
LeSportsac has a lot of weekend bags, but this one captured my attention. I think the color scheme did it, and the overall silhouette. Both just seem so unique and one of a kind, and I love anything original. It can hold just about anything, including your laptop, and it even comes with an accessory bag for makeup and toiletries. Gotta love freebies!
---
6

French Connection Solar Spot Zip Weekend Bag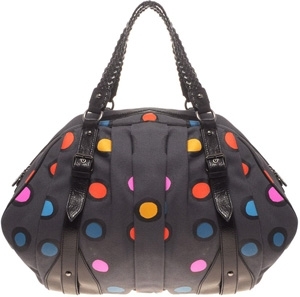 Price: $110.79 at us.asos.com
This is actually the most adorable weekend bag I've ever seen. I love everything about it! Primarily, it's the colorful dots on the black background that most tickled my fancy, but the smaller details are just as stellar. For instance, I love the pleats on it, and the piping that looks so much like leather. The braided handles are too cute, too!
---
7

Cool and the Gingham Weekend Bag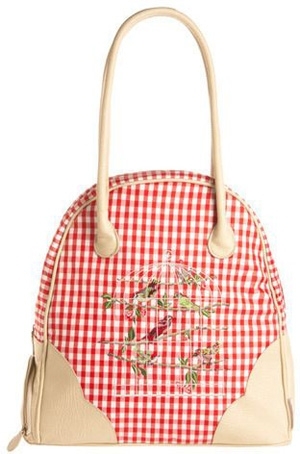 Price: $129.99 at modcloth.com
Maybe it's because I'm still a country girl at heart, but a part of me will always love gingham. This bag is so adorable, you ought to be able to find a picture of it next to the word in the dictionary. It's the height of country couture, yet it's still roomy enough to hold all the things you need for a weekend full of fun!
---
8

Betseyville Polka Party Weekender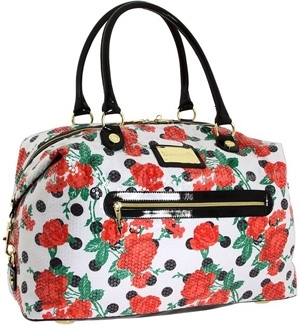 Price: $138.00 at zappos.com
Here's another of those vintage floral bags. Maybe my tastes are changing, but I love this one even more than that overnight bag! Oh, the polka dots! Oh, the roses! Oh, the color palette! This is the height of vintage fabulosity, perfect for both a country weekend and a chic, sophisticated one. Honestly, I want this bag yesterday. Yesterday!
I hope y'all liked at least some of these adorable weekend bags. As always, though, you have to recognize that everyone's taste is different – and that sometimes, sharing tastes and preferences can introduce you to something new! That being said, what color purses and bags do you like best?
Top image source: images.asos.com
More
Popular
Recent