Clutch bags really are adorable. Though small, they're the perfect size for certain affairs. Admit it, sometimes your outfit won't really fit with a big huge bag. You need something small, just large enough to carry your ID, money, phone, and so on. So, here are 9 cute clutch bags that I think are marvelous. Let's see if you agree!
---
1

Tasha Sequin Frame Minaudiere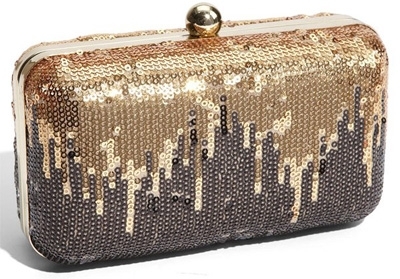 Price: $98.00 at shop.nordstrom.com
I like this clutch because of the sequins on the front. The way they contrast is awesome, but it's the overall effect that really draws the eye. To me, it looks almost like a cityscape sprawling over the front of the bag. This clutch also comes with a drop-in chain, so if you need to carry it around, you're golden – if you'll pardon the pun.
2

Elegant Evening Clutch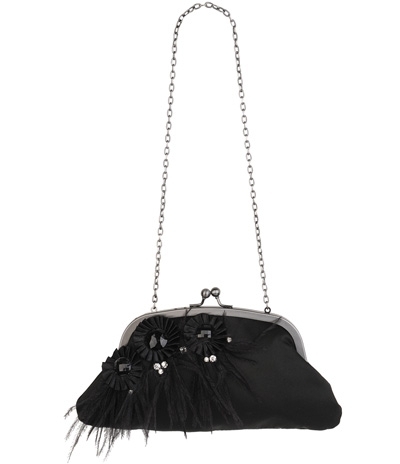 Price: $18.80 at forever21.com
Sometimes, all you need is a little black clutch to complement your little black dress, and this is a perfect choice for that. I love the feather accent, those are so pretty! This could be perfect for a prom or homecoming dance, but it's also ideal for any other kind of party – and, again, it has a strap for added convenience.
---
3

Fossil Key per Triple Pouch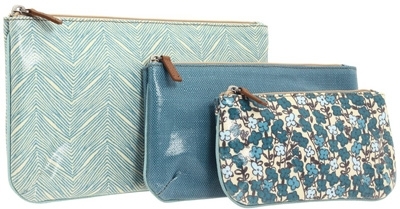 Price: $30.00 at zappos.com
I love how colorful this bag – I'm sorry, these bags are! And to get three for one? That's even more awesome. You can use a different bag for a different occasion, or you can use the two smaller ones to hold cash or makeup in your every day purse.
---
4

Kate Spade New York Journal Newspaper Clutch

Price: $125.00 at shop.nordstrom.com
So I know this one is a little expensive, but how cute is this clutch? It's incredibly structured and it's definitely whimsical and fantastical. I just think it's so cool and edgy. Kate Spade does cool chic so well, I can't even stand it.
---
5

Rectangular Jeweled Clutch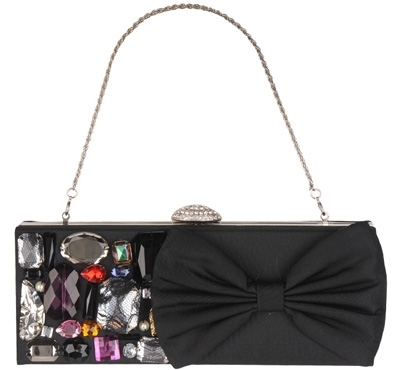 Price: $29.00 at forever21.com
I love the overall shape of this clutch. It's eclectic and funky and chunky and just generally awesome. I love, too, the fact that half of it is plain – but for its bow, of course – and the other half is totally bedazzled. It's actually made of canvas, as well, so it's way more durable than it looks, but the appearance is hella high quality.
---
6

L.a.M.B. Haughton Clutch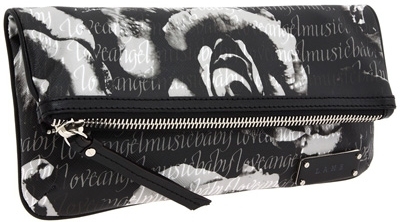 Price: $158.00 at zappos.com
I love, love, love this clutch as well. It's both urban and sophisticated, and I just love the styling. It's made of PVC but has leather trim, and the calligraphy printing paired with the stark black and white roses is just gorgeous. I'm serious, I want this like now. Zappos needs to have a sale.
---
7

Anabella La Sera Mesh Flap Clutch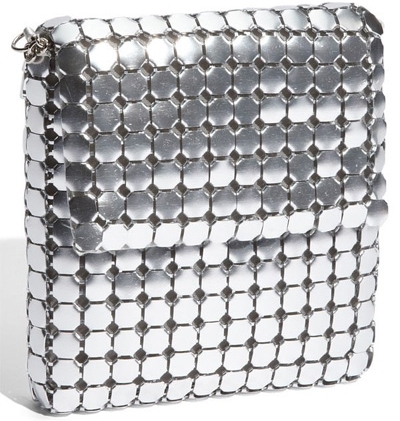 Price: $55.00 at shop.nordstrom.com
I picked this clutch because it's innovative. It's just this shiny, boxy little bag and the shape is what initially drew my attention. I sometimes love boxy things. It's padded, but the whole thing is covered with a metal kind of mesh, which is ridiculously neat looking. You can get this is a variety of colors, as well – not just standard gold, silver, or black, but also in a really pretty chartreuse shade of green.
---
8

Couture Clutch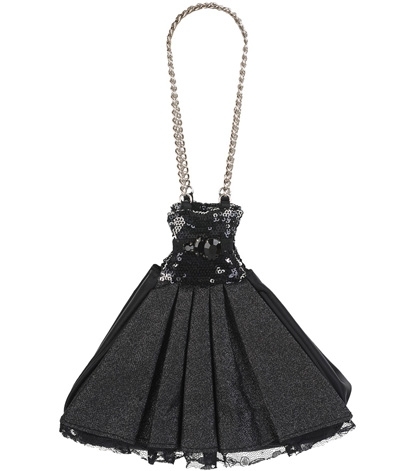 Price: $24.00 at forever21.com
This is another clutch I love because of its shape. That fanned out shape makes it look like a full skirted dress, mid twirl. It's gorgeous! The lace, the pleating, the sequins and rhinestones: everything comes together to create a really original, innovative clutch that is just so pretty.
---
9

Gustto Adeline Clutch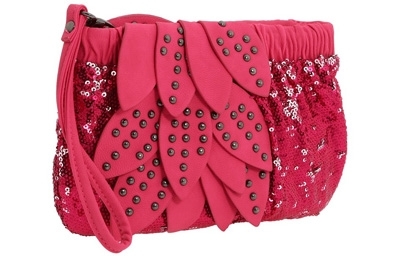 Price: $54.00 at zappos.com
You knew I had to pick something pink, right? Here, I adore the color, I love the sequins, and I love those leaves and the way they cascade down the bag. They are so lovely. This is something totally out of the ordinary, so it can be a conversation piece as well as a clutch.
I've never actually taken a clutch bag anywhere, I always just carry my bottomless purse. After seeing these, I may have to change my tune. What about you, do you bother with smaller purses when you go out on the town?
---
Popular
Related
Recent