When it comes to making a fashion statement with your accessories, quirky handbags are a must-have. Simple satchels or boring old briefcases may be fine for your 9-5, but after the workday is done, bust out a funky and fashionable handbag for a look what will definitely turn some heads. No matter how you define your personal style, there's one thing for certain. No one will mistake you for a wallflower when you're sporting one of these cute and quirky handbags with your ensemble.
---
1

Betsey Johnson Boxing Glove Wristlet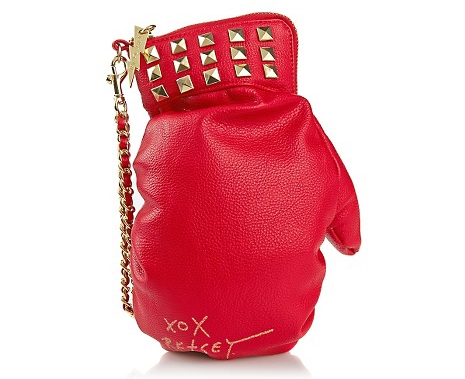 Betsey Johnson is the designer queen of quirky handbags. And this Boxing Glove Wristlet is one accessory that packs a lot of punch. Available in the both red and black, this stud-accented wristlet is for a a take-charge girl who still needs room for her essentials. A detachable chain link strap makes this an easy to carry accessory. Pair it with a sexy pair of pumps, dark wash skinny jeans and a flirty top for a knockout look. Swing on over to BetseyJohnson.com for this bag and more fabulous designs.
2

On the Flight Side Bag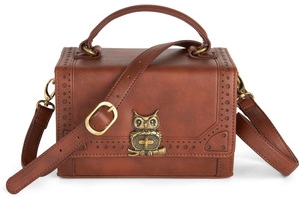 This boxy bag proves that cutesy quirk accessories can still be subtle. The rectangular design makes a perfect fit for any explorer, photographer or adventurer. Reminiscent of a vintage camera bag, the owl clasp enclosure puts an especially sweet touch on a typically masculine design. This On The Flight Side bag even comes with a print design canvas wallet that matches the interior fabric. Visit ModCloth.com to get this bag before it flies away.
---
3

Le Sportsac Gumball CrossBody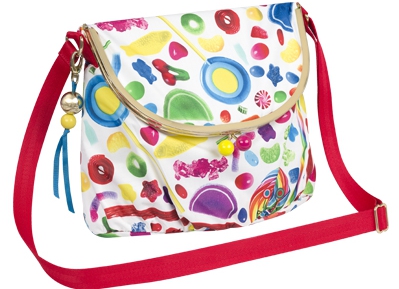 Perfect for the girl with a sweet tooth is this colorful Gumball Crossbody by Le Sportsac. In a collaboration between Le Sportsac and Dylan's Candy Bar, this confectionary creation is a bright addition to any ensemble. This sugary look features a metal kisslock frame, a removable gumball charm and a candy apple red adjustable strap. If you need a sugar fix and a quirky bag to call your own, visit lesportsac.com to order yourself a tasty treat.
---
4

Fossil Key-per Messenger Bag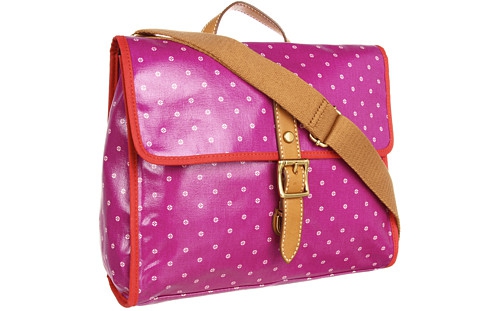 Fossil has always embraced a vintage vibe with a colorful twist. So naturally, the Fossil Key-Per Messenger Bag is both cute and slightly quirky, while still being practical. The durable canvas material will keep all of your essential on-the-go items safe. And the bold prints will keep all eyes on you. The Key-Per comes in 4 sassy colors and prints. My personal favorite is the magenta polka dots. But check out Macy's retail stores or Macys.com for all of exciting fashion excavations that Fossil has to offer.
---
5

Kate Spade New York Far from the Tree Resin Apple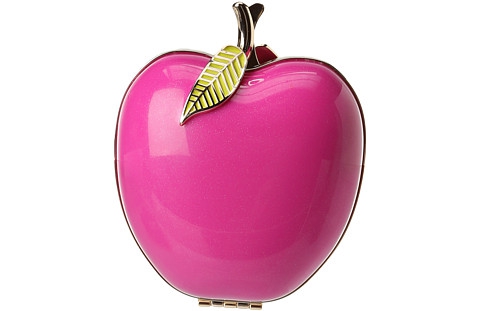 For the ladies looking to spend a little bit more money for a piece of forbidden fruit fashion, Kate Spade's New York Far From The Tree Resin Apple is a quirky little temptation. Made of durable resin with a magnetic closure, this bag will be the apple of every woman's eye. Featuring a zippered inner divider and a hidden chain strap, this decadent bag is cute, quirky and oh so elegant. For this bag and other Kate Spade couture, visit Zappos.com
---
6

Steve Madden We Can Still Rock Studs Crossbody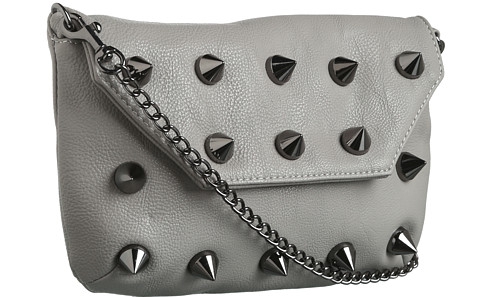 This studded pale gray crossbody bag by Steve Madden is anything but boring. The structural design and shade are simple, but the silver studs bring a quirky punk rock element to the forefront. Imagine a stunning stiletto, a curve hugging pencil skirt, a simple white blouse and this studded Steve Madden crossbody at your side. If you're ready for a take-no-crap kind of handbag, Zappos.com has exactly that.
---
7

Fashion Fan Clutch Mod Cloth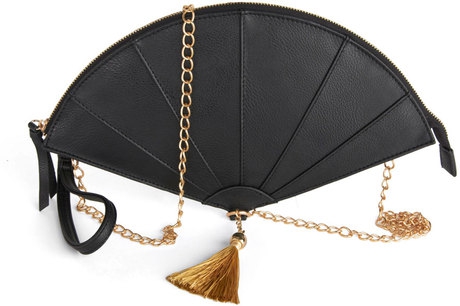 Maybe it's the gold tassel or the vintage fan design, but this unique clutch from ModCloth.com has a touch of flapper flirtation to it. It's Old Hollywood. It's coquettish. It's quirky and cute as hell! Have it dangling by your side or remove the strap for a fan clutch that'll keep the fellas wondering what your story is.
---
8

Lulu Guinness Souvenir Shop Bag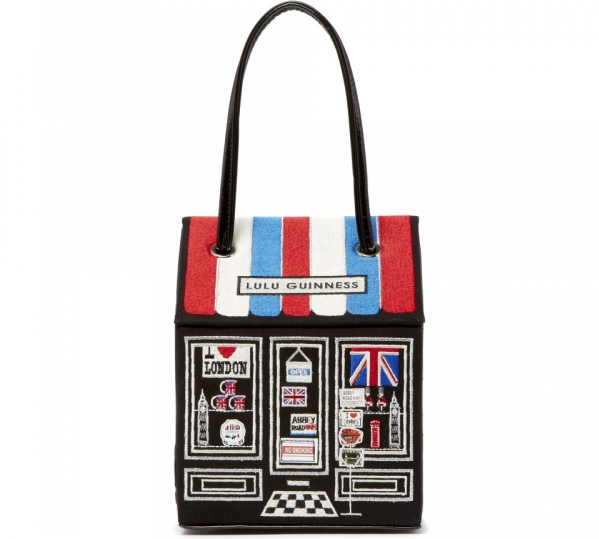 Lulu Guinness has managed to make London tourist attractions into a high fashion accessory. This boxy bag is the essence of souvenir shopping from across the pond. Featuring a funky box shape, fully embroidered exterior and black patent straps, this piece can make even tourism trendy. And for under $400, it's the cheapest trip to London you'll ever make. Take home this quirky souvenir from from Luluguiness.com and work the London look.
---
9

Vera Bradley Julia Handbag in Folkloric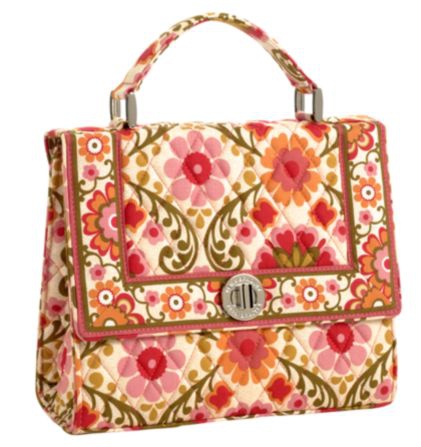 No one does colorful quilted prints like Vera Bradley. But this Julia style handbag in the Folkloric print is especially adorkable. And yes, I said adorkable. The turn clasp and delicate handle are both classic feminine assets. But It's hard to pull off an entirely floral design without looking like you're channeling one of the Golden Girls. But before you can start humming "Thank You For Being a Friend," don't worry. This whimsical Folkloric print is just the right amount of quirky vintage style. For more bag styles in this pattern, check out VeraBradley.com But to quirk up this cutesy bag even more, dress it down with a pair of flats, your favorite worn and faded jeans and a fitted top.
Handbags are a fashion staple. Sure, they lug around all of our supplies. But they're much more than storage. They're a statement. So if you're tired of your bag making small talk, get yourself a bag that screams your personal style. From wacky wristlets to couture crossbody oddities, these 9 bags are just some of the cute 'n' quirky options to explore. What quirky handbags have you set your eyes upon?
---
Comments
Popular
Related
Recent