If you've ever wanted a designer bag but thought you might not be able to afford one, there are several designer bags under $500! Designer bags imply exclusivity and luxury. As well, designer bags are of high quality and have a long lifespan. Therefore, if you're ever in the market for a designer bag but don't want to break the bank here are some suggestions for designer bags under $500.
---
1

Kate Spade, Cedar Street Maise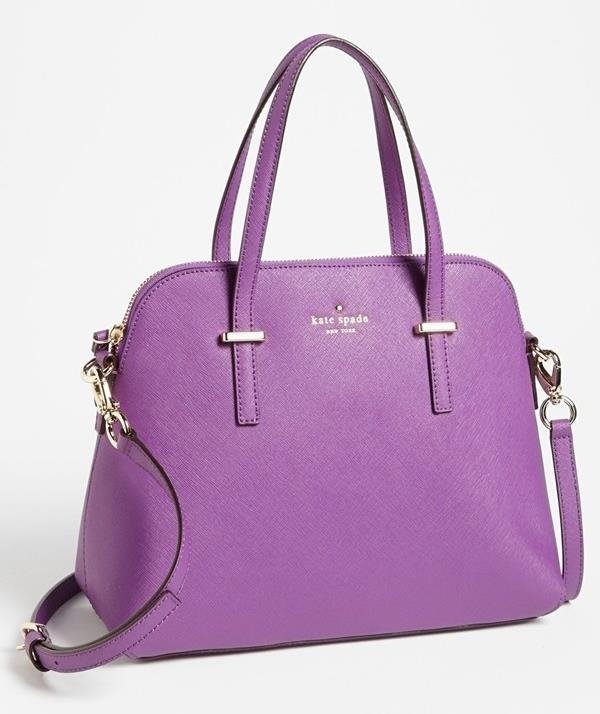 Price: $298 USD
The Cedar Street Maise is a great example of designer bags under $500. This leather bag is the perfect size! It's long enough to fit all your necessary items but isn't too wide that the bag will lose its shape or look empty. Plus, the Maise bag comes with both straps and a detachable long handle so you can wear this bag several different ways.
---
2

Marc by Marc Jacobs, Classic Q Lil Ukita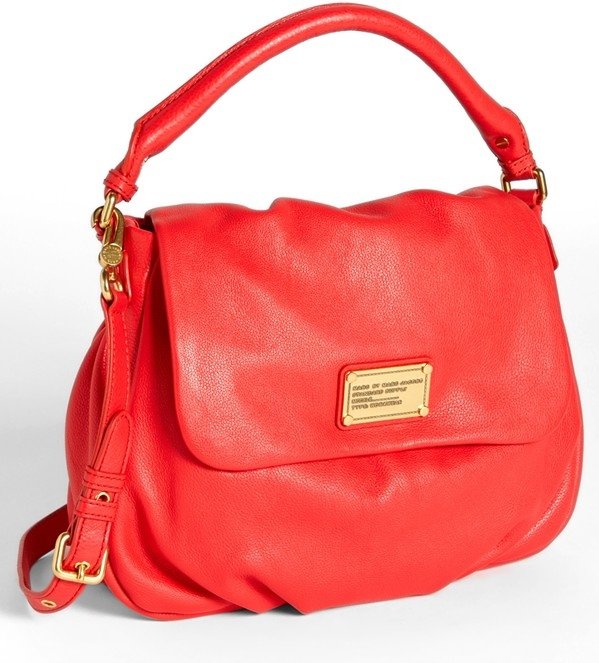 Price: $428 USD
The classic Q Lil Ukita bag is perfect for the day time or casual wear! The soft, 100% cow leather exterior lends itself well to a busy lifestyle where the average bag takes quite the beating! Plus, the shape and size is great when it comes to carrying everything you need plus a little more!
3

MICHAEL Michael Kors, Small Jet Set Travel Tote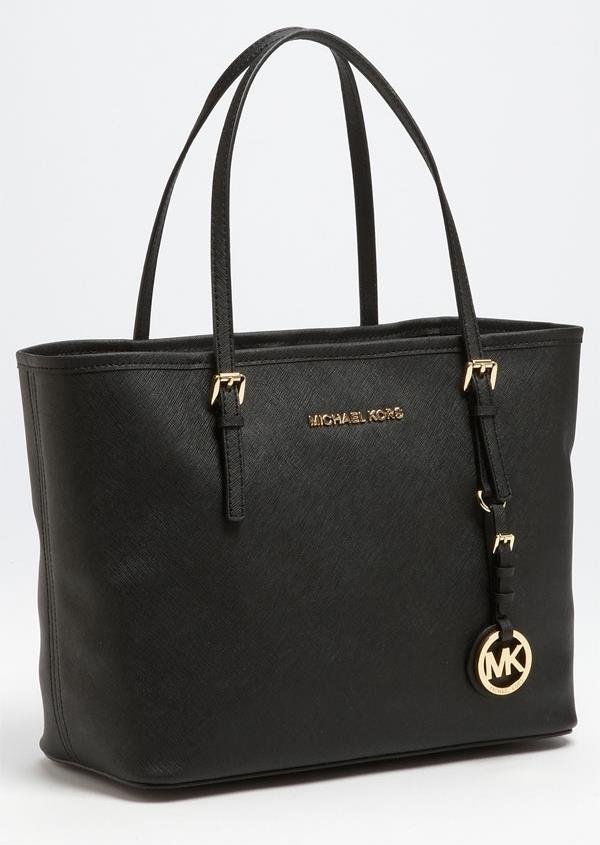 Price: $228.00 USD
The jet set travel tote is a sturdy bag made out of saffiano leather. Michael Kors is well known for being inspired by world travellers – so, naturally he designs his collections with them in mind. So, if you're one who is constantly on the go, even if a plane isn't required, this bag is made for you in mind.
---
4

Coach, Madison Carrie Satchel in Leather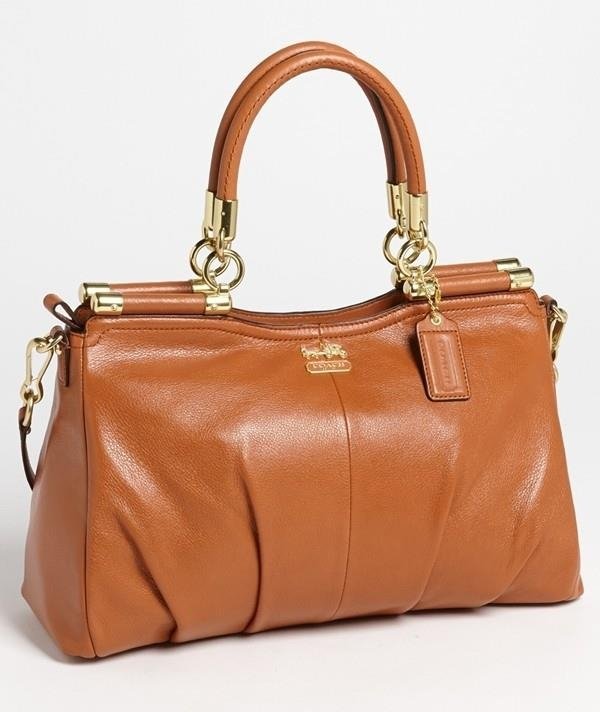 Price: $498 USD
This purse is the epitome of class. Made out of leather, the Madison Carrie Satchel is spacious enough to carry more than what you need during the day. With the large interior, sophisticated exterior and the detachable strap, this bag can be worn from day to night. If you're looking for an investment piece, this bag is definitely it!
---
5

Rebecca Minkoff, Swing
Price: $330.00 USD
Rebecca Minkoff's style is a combination between classic and edgy. So it's no surprise that this bag is decorated with both a custom light gold chain and leather tassels! This is a reasonable sized bag for the woman who is looking for her purse to be bold but subtle.
---
6

Alice + Olivia, Olivia Lizard Embossed Leather Bag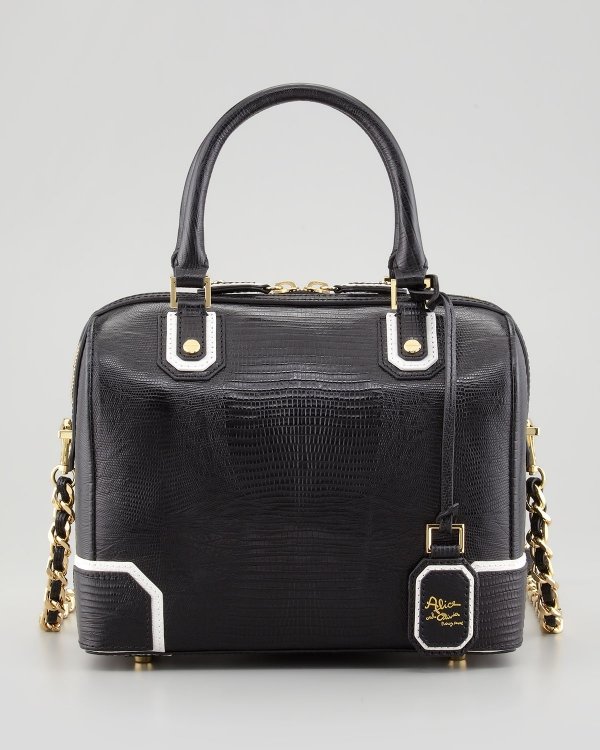 Price: $495.00 USD
The Olivia Lizard Embossed bag is definitely not an everyday bag. But when you do pull it out of the closet, it will be the focal point of your outfit! This leather bag is a unique shape to it but can still carry everything you need. This bag is definitely one of a kind!
---
7

DVF, Sutra Small Leather Duffle Bag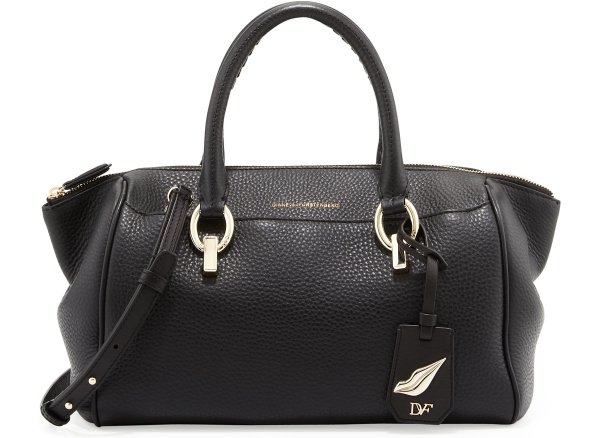 Price: $395.00 USD
Here's another great daytime bag! This bag is suitable for the working woman who needs to put her walking shoes in her bag when she arrives to work and put her heels in when she's ready to leave the office. The 100% leather bag also comes with DVF's signature Sutra hardware which hangs off the strap of the purse.
If your budget permits it, spoil yourself with a designer bag. Not all designer bags will cost you thousands of dollars. But make sure to do your research and read reviews on bags that you're interested in purchasing. Buying a designer bag, even if it's under $500, is an investment so you want to make sure you're getting the best quality possible! What are your favourite designer bags that are under or over $500?
---
Comments
Popular
Related
Recent