I love 70's inspired tote bags. Why? Because the 1970's gave us a lot in terms of outrageous fashion. At the same time, it also made some great contributions on the hippy and natural front. It is usually the case that 70's inspired tote bags crop up without us even realizing it; they're that timeless!
---
1

New Look Soft Side Tote Bag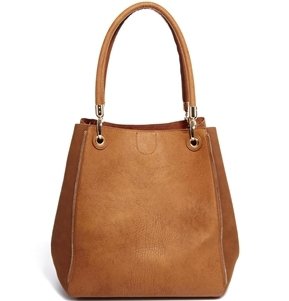 No decade was more keen on tan than the 1970's. So every time you see a tan bag, it is pretty much coming from a retro place! I love this bag from New Look, because it oozes convenience. Like many great 70's inspired tote bags, it is simple, but provides you with everything you need!
---
2

Faith Large Faux Fur Winged Tote Bag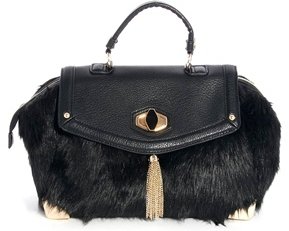 Fur was a big deal during the 70's. Personally, I prefer my fur faux, and I am sure many ladies feel the same! Complete with gold chain tassel detail, this faux fur tote bag from Faith is seriously large. Not so large that you'd feel like Mary Poppins, but large enough for ladies like myself. I carry everything I need plus a bunch of random items in my bags, so large is good in my book.
3

Rachel Comey Vetex Tote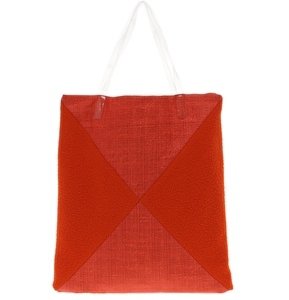 So orange 70's style is a bit of an acquired taste. Honestly, I think a lot of ladies can carry it off! Once you get past the whole idea of these tones being a bit TOO seventies, you start to see how it works with your outfits. Think casual jeans, denim blazers, and sandals. This tote is also nice and deep, which is great for those of us who can't bear to be apart from our tablets or laptops.
---
4

Mossimo Geometric Print Tote Bag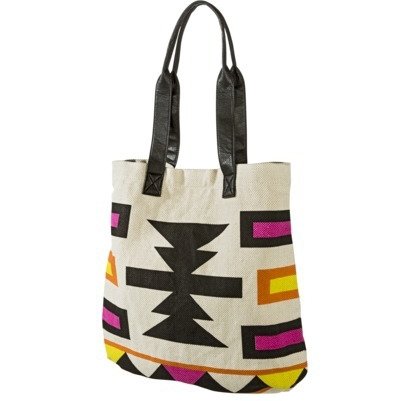 Geometric patterns certainly were the future in the 70's! I think they look fabulous on dresses, and even better on tote bags. This one is nice and casual. In fact, I think it looks perfect for the beach. Or, if you are still at college or school, it is definitely a great bag for injecting a little fun into your usual outfits!
---
5

Mossimo Tote Bag with Crossbody Strap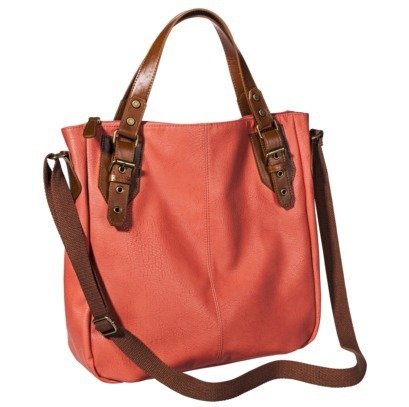 Is it a tote bag or is it a satchel? To me, it is a little bit of both. It's unquestionably a tote bag, but it definitely draws on those 1970's school girl satchel themes! If you do get your hands on this bag, aim for one that is in coral. The zip at the top is nice and secure, which means it is super practical for commuters who navigate their way through busy public transport systems.
---
6

Tory Burch Priscilla Leather Tote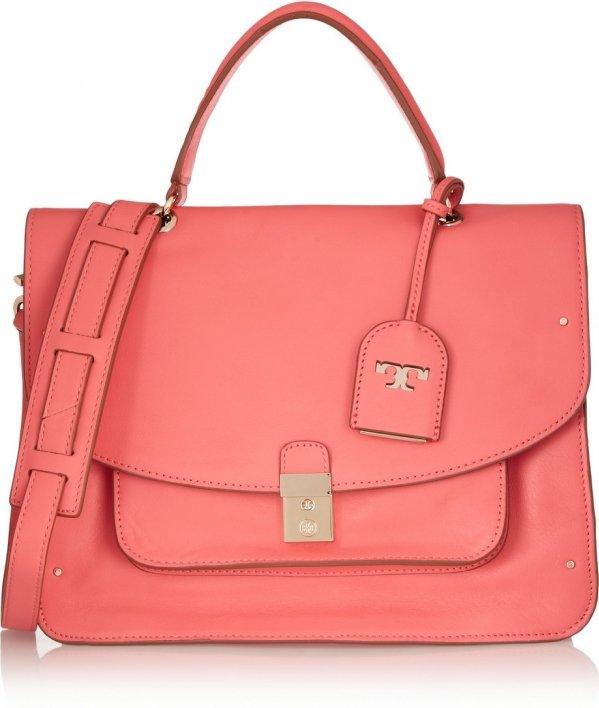 I think it is good to stay with the satchel theme. In general, the whole vibrant satchel look has exploded in recent years. What I love about this Tory Burch piece is that it is vibrant, without being too 'in your face' vibrant. The shoulder strap is detachable too, making it versatile.
---
7

Fendi All-in Medium Zebra Print Nylon Tote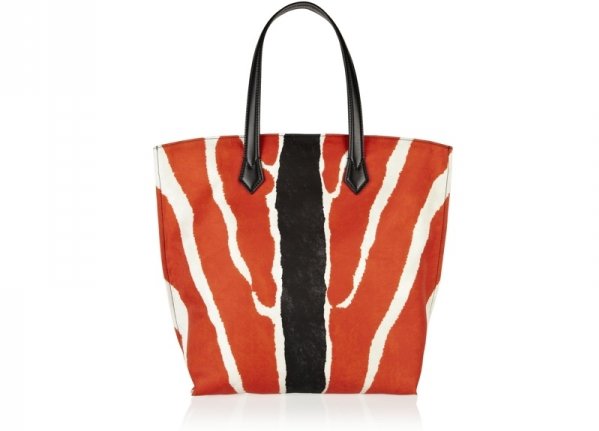 Finally, those 70's fashionistas didn't half love their animal print. Out of all the animal prints out there, I think zebra is my favorite. I love that Fendi have stepped away from the whole black and white thing here. It's great to be versatile! Even better, this tote is nylon, and therefore easy to maintain.
The 70s is everywhere in our bags, we just don't realize it a lot of the time! Usually they inject a little fun into your outfit, but they can be simple too. I am a massive fan of everything ASOS has going on at the moment across the tote range. If you have found a 70's inspired bag, where does it come from?
---
Comments
Popular
Related
Recent