COMMENT
You wouldn't dream of traveling without your cosmetics so you need a makeup bag that lets you see the world in style. The perfect makeup bag is one that is roomy enough for all of your products, but not so bulky that it won't fit in your suitcase. Wondering what fits the bill? All of these makeup bags, shared with us by BestProducts.com, is the ideal shape, size and style for all of your travels. Where will you go next?
1. Topshop Marvin Faux Fur Cosmetics Case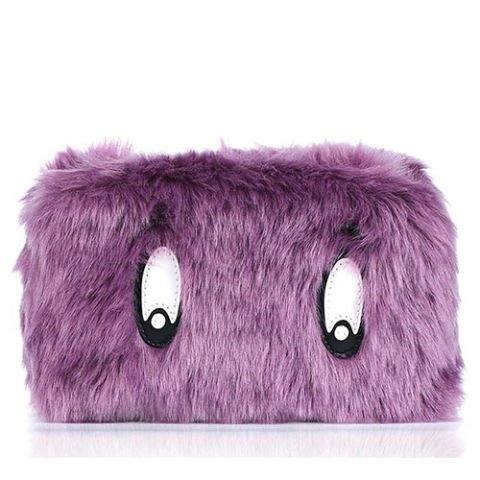 You're one click away from making this fuzzy friend your sidekick on vacation. Its gorgeous violet coloring and stitched-on oval eyes make this monster super cute, not creepy, so we definitely would advise sporting him at the bar.
Ted Baker London Florinn Wash Bag
Explore more ...