COMMENT
I've been a fan of Tiffany jewelry for years, but until recently, I didn't know they made accessories, including a range of gorgeous handbags. Where was I? Tiffany makes the most beautiful bags, in every size, shape, and color you can think of, priced to fit every budget. Here are 8 gorgeous Tiffany handbags.
1. Tiffany Laurelton Top Handle Bag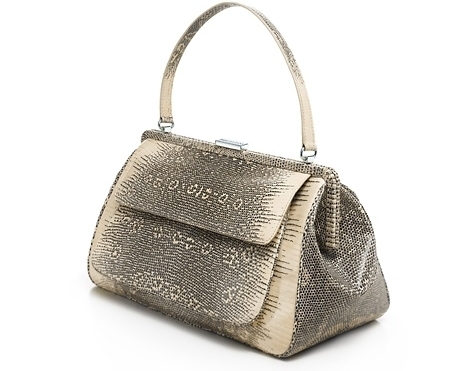 This bag is gorgeous, made in South Africa of lizard with palladium-plated brass hardware and a plush leather lining in Tiffany Blue. Store your treasures in any of the interior or exterior pockets and keep your keys handy on the built-in interior key ring. Sling the bag over your stylish shoulder with the single shoulder strap.
2. Tiffany Manhattan Satchel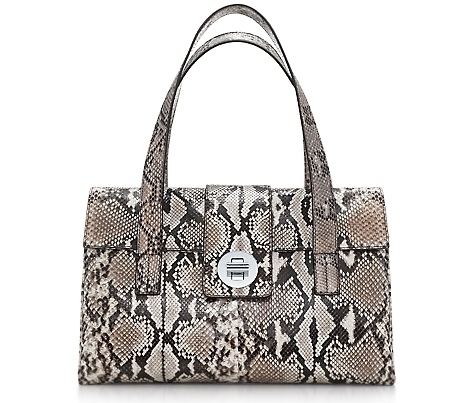 This satchel is made in Italy of natural or Tiffany Blue python, with solid brass plated in shiny palladium with Tiffany Blue enamel accents. The fold-over flap closes with a turn-lock closure and the double handles have an 8" drop.
3. Tiffany Lyn Clutch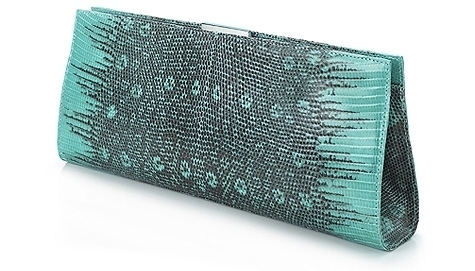 This sleek, chic clutch is also made in South Africa of lizard, and is available in five rich colors: Tiffany Blue, Black Pearl, Natural Ring, Silver Ring, or Gold Ring. The exterior pattern is exquisite, and the interior is lined with supple leather in Tiffany Blue.
4. Tiffany Brady Tote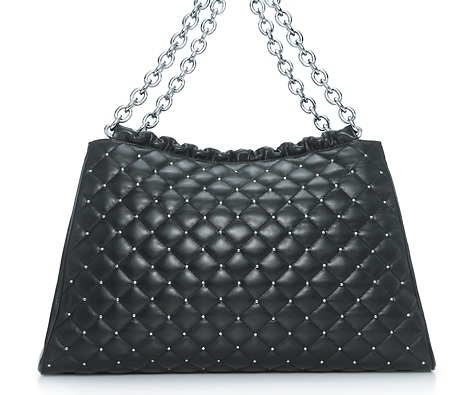 Totes are ideal handbags because they're roomy, but most fall short in the style department. Not this one! It's made of plush black quilted nappa leather with studs at the corners, palladium-plated brass hardware and a 10" double chain strap. Inside, there are three compartments for keeping your wallet, checkbook, planner, and more.
5. Tiffany East Side Tote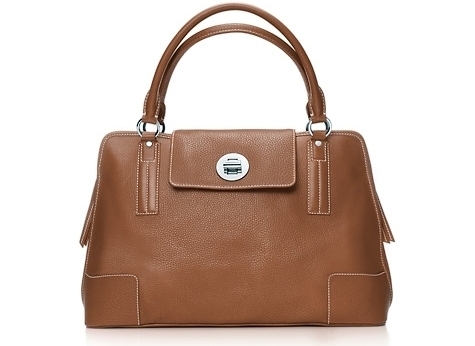 Another tote, this one a little more classic, with a fold-over flap and turn-lock closure, available in four versatile colors: Cognac (brown), Espresso (dark brown), Red, or Onyx (black). All are lined in Tiffany Blue leather and are made in Italy of natural-grain leather.
6. Tiffany Taylor Hobo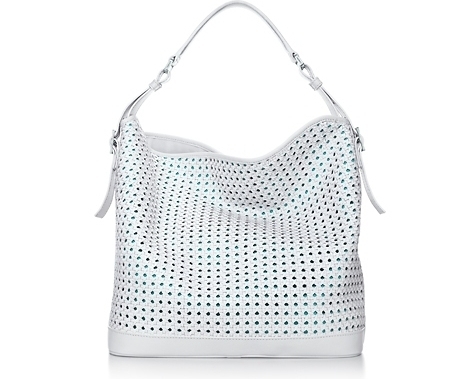 I love hobo bags, and this one's a perfect modern update to the style. It's roomy and slouchy, made of soft calf leather, available in clean gardenia white or inky black, both with a woven pattern. The single shoulder strap is adjustable, and there are three small interior pockets for keeping all of your necessities organized. The Taylor Hobo is lined in a cotton twill in bright Tiffany Blue.
7. Tiffany Channing Shoulder Bag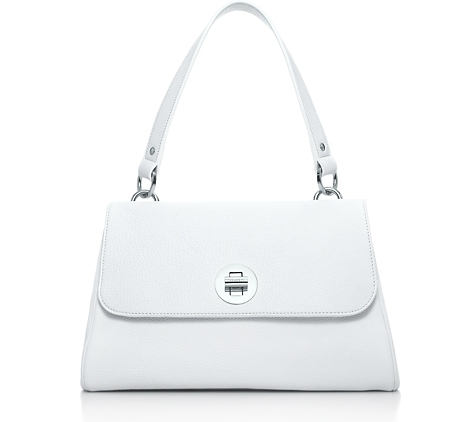 This is a Tiffany classic, a shoulder bag with simple, graceful styling and available in five colors, from pure white to sleek black. It's made in Italy of natural-grain leather and features palladium-plated brass hardware and a front flap with a turn-lock closure with pretty Tiffany Blue enamel accents. I think it's gorgeous in the Espresso color, but the while it perfect for summer.
8. Tiffany Bracelet Bag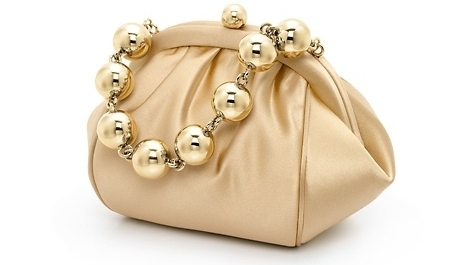 What a gorgeous way to accent your favorite LBD! This bracelet bag is made of soft satin with 24 karat yellow gold-plated brass hardware and a kiss-lock closure. It's available in a range of 8 rich colors, all of them gorgeous, but my favorite is Camel, a pale gold. The "cool" colors (like violet) have palladium instead of yellow gold plating, but all of them have a Tiffany Blue satin lining.
Now that I know Tiffany makes such gorgeous handbags, I have something new to covet! And with Valentine's Day coming up, and my birthday… well, honey, I hope you're reading this! Which of these Tiffany handbags do you like best, and why? What would you wear with it?
30 Tips for How to Make Him Want You More ...