8 Great Tutorials for DIY Clutch Bags ...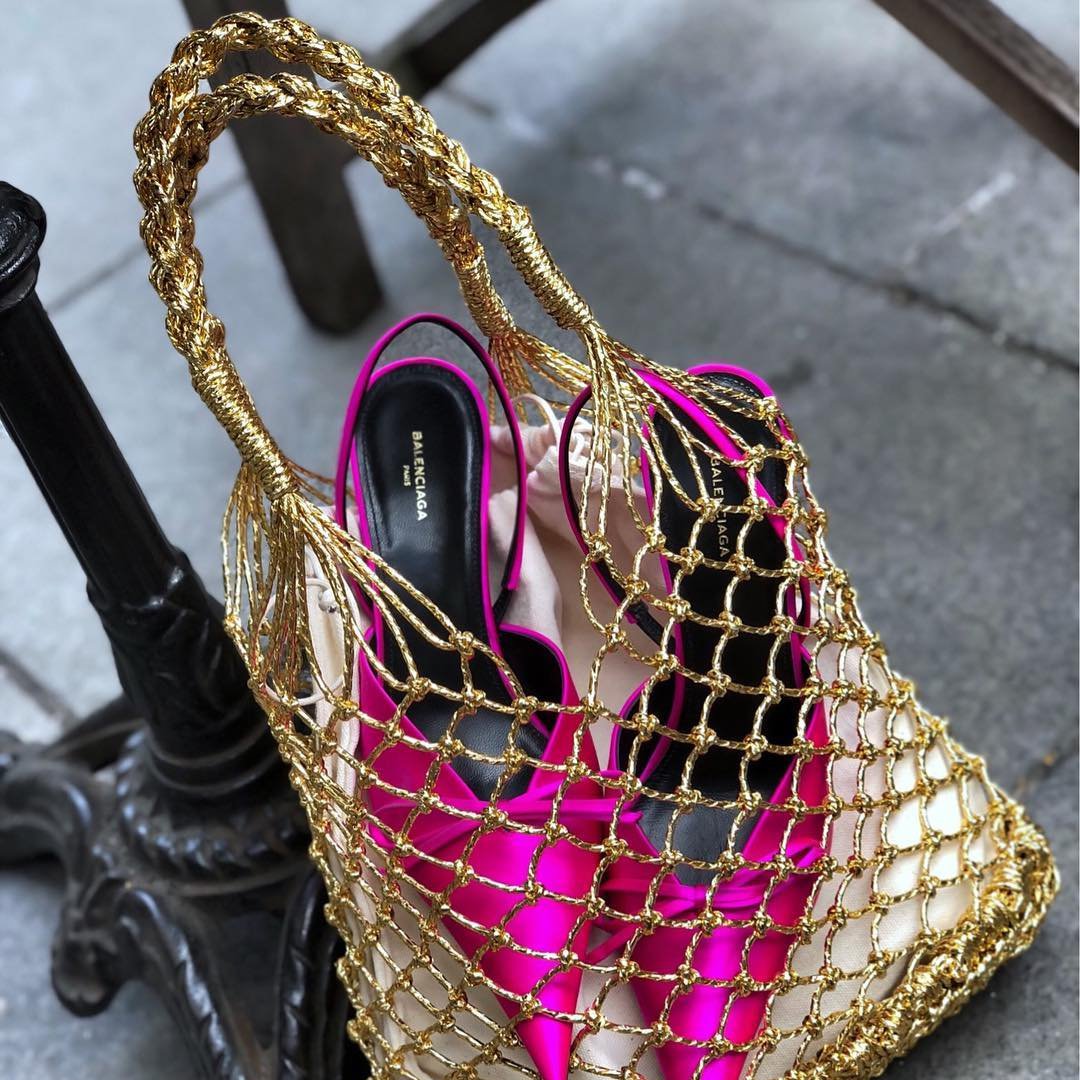 DIY clutch bags as well as other DIY accessories and even clothes are a perfect way to have it all and enjoy all the popular trends without having to max out your credit card for fear of the mailman and all those envelopes he carries! Don't you agree? After all – who can rightfully say that a store-bought bag is any better than a DIY clutch purse? For all I know, it may even be the other way around as having a handmade clutch guarantees you won't run into someone with an identical piece! Individuality, creativeness, uniqueness – a bag is a big part of every women's style and yes, you should have one that is everything you want it to be! And the best way to do so is to check out these cool videos and see how to make a bag yourself.
1.

American Apparel DIY Clutch Bag

Perfect for makeup, your iPad or eReader and an absolutely amazing accessory that will certainly help you incorporate a few trendy colors into your wardrobe! These fun DIY clutch bags should definitely find their way onto your list of upcoming DIY projects! Accessorize them further by adding a fun or glitzy keychain onto the zipper pull, color block fabrics and enjoy both making and wearing your creations!
2.

Trendy Oversized DIY Clutch Purse

Structured clutch purses are still going strong and that's one great reason to make one for yourself! The fact that this is a no-sew DIY project sweetens the deal even further, of course, making it super easy to do even if you're not too skilled with needles! Go ahead, give it a go and do let me know how you like your new purse!
3.

Placemat Clutch Tutorial

Ah, well, what can I say – you gotta love placemat clutches! I mean seriously, there are some truly wonderful placemats out there and, believe me, there are tons of stylish ways to use them! This great video tutorial definitely sparks an idea, doesn't it? Give it a look in case you're interested in learning how to make a bag out of a placemat and do stay on a lookout for those extra fancy placemats to turn into fabulously unique DIY accessories!
4.

Studded Suede Clutch

Studded DIY clutch bags rock! But seriously – why invest tons of cash into something that might be totally OUT next season when you can make it yourself, save some cash yet still look absolutely wonderful and super-trendy? Give it a shot – I'm sure it will be a wonderful addition to your wardrobe.
5.

Balenciaga & Phillip Lim Inspired Clutch Purse

Looking for some ideas on how to make a bag that's trendy, designer-ish yet laid back enough to wear on daily basis? Well, this is a perfect tutorial to help you score the one you'll adore! Don't wait a second longer – rush to your favorite arts and crafts store for supplies, consult your fave magazines for all those hit prints for the season and start DIY-ing!
6.

Alexander McQueen Knuckle Clutch Inspired Video

Sprucing up an old clutch, making a new one look posh or finding a way to make use of an unwanted gift has never been easier! After all, who doesn't love those glam rock McQueen clutches! And the only thing better than a few of those are a few designer-inspired DIY clutch bags that allow you to ride the fashion waves for as long as they last without having to invest a ridiculous sum of cash!
7.

Christopher Kane Inspired DIY Clutch Purse

Still haven't found your ideal bag? Well, this next tutorial on how to make a clutch might be exactly what you're looking for! Not my cup of tea, to be quite honest, but hey, I do have to admit that both the original design and its DIY version are quite out of the ordinary. Not a bad accessory to have at your disposal, especially when it's so incredibly easy to make!
8.

Two Great DIY Clutch Purses

Super affordable and super easy to make, these two oversized clutches are exactly what you'll need in order to update your style this season in a creative way! No sewing involved equals a must-do, of course, and in case your relationship with the needle has always been kind of hopeless ( which I can certainly relate to), I just know you'll love this tutorial!

Aren't these DIY clutch bags amazing!? I'm telling you, ladies – just watching them makes me want to have at least a dozen of DIY clutch purses right now! That doesn't change the fact that I couldn't pull off a decent-looking hand stitch even if my life depended on it but hey…I can glue stuff together! And I'm sure you can, too! Which of these great tutorials for DIY bags will you be trying?

{{#comments_count}} Show Commnents ({{comments_count}}) {{/comments_count}}