Of all the bag trends this season nothing quite hits nostalgia the way these stylish backpacks to sport for fall do. Although more popular among the student body, backpacks reached the fashion set through its multipurpose street wear that's serving both function and style. This ultimate utilitarian bag is taking on all shapes and sizes in luxurious, trendy options from exotic animal skins to classic quilted leathers. Prepare to get strapped into this trend with these stylish backpacks to sport for fall.
---
1

Leather Backpack
A classic leather backpack is the ideal go-to bag for the girl on the go. Leather offers backpacks a sleek and sophisticated finish that's suitable for the cool and casual urbanite or the uptown lady. For a simple and elegant approach to this stylish and functional bag, a leather backpack fits the bill for your carryall needs. Find reinvented styles like the Coach backpack pictured above priced at $260 or others in the $50 to $300 range from ASOS, Aldo, Nine West and Nasty Gal.
2

Croc Print Backpack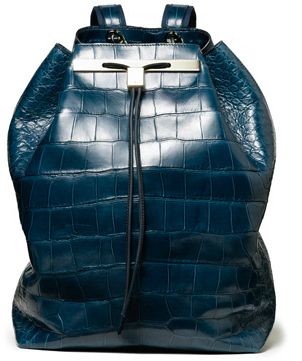 A luxe animal skin like croc leather is the ultimate in lavish and trendy backpacks to sport this season. The combination of cool texture, sleek material and lustrous gloss makes croc print backpacks the perfect high fashion sack to throw over your shoulder for all settings.
---
3

Quilted Backpack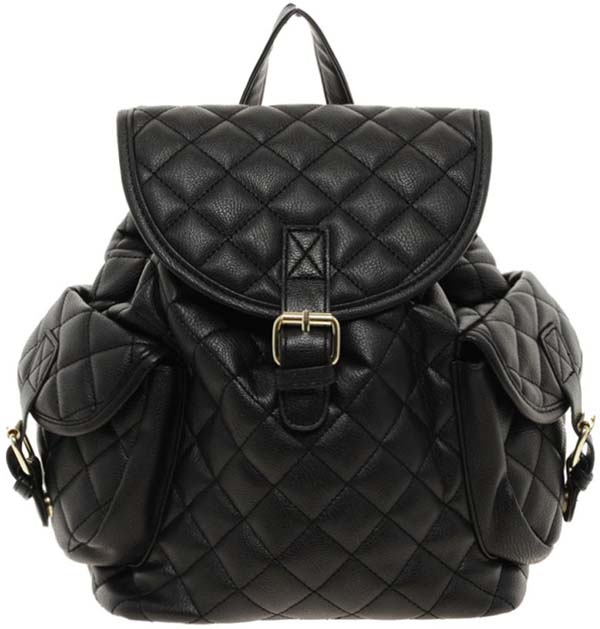 For a simple and classic take reminiscent of Chanel style, try a quilted backpack on for size. It's soft-pillowed detail and supple leather team up to create a cool and classic bag with vintage inspiration that's still modern and suitable for everyday wear.
---
4

Glitter Backpack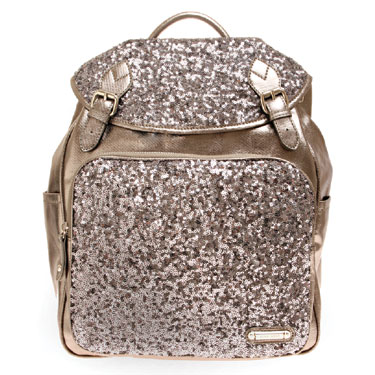 Ultra-glam glitter makes backpacks sparkle and shine in the spotlight this season. A glitter backpack makes a fun and playful statement while being sweet and feminine. Metallic finishing's and materials accent glitter details for high shine style.
---
5

Colored Backpack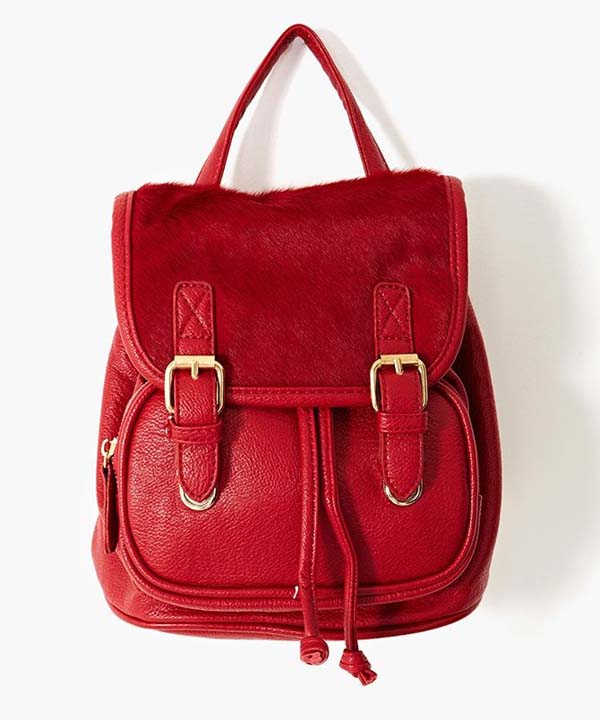 To inject a fun and bold pop into your wardrobe, opt for a brightly colored backpack to set you apart from the crowd. Look for luxe finishing's and cool textures like fur or animal hair to elevate your bag to haute couture status instead of shy schoolgirl.
---
6

Studded Backpack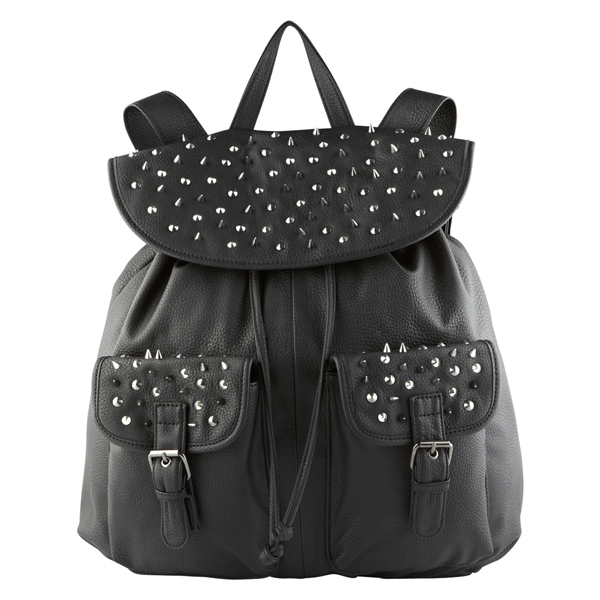 For an edgy and tough take on the backpack for fall, strong studding and metallic spikes give stylish sacks a rock 'n' roll vibe. Pair your studded backpack with a sleek and sexy leather jacket or graphic sweatshirt for an edgy look where good girl meets bad.
---
7

Denim Backpack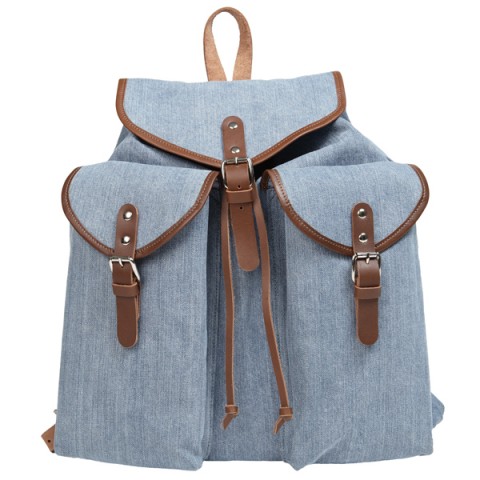 A denim backpack is a cool and casual alternative to more fashion forward sacks. Don't be fooled, denim is just as chic and trendy as any other backpack. The durable denim material will let your backpack outlast any wear and tear throughout the season and is easy to wash and care for, making a denim backpack the perfect practical pick for savvy fashionistas everywhere.
Trade in your totes this season for a roomier, versatile and equally trendy option in the shape of these stylish backpacks to sport for fall. Toss a stylish sack over your fashionable shoulder for a functional throwback that delivers on style and space. Which of these backpacks will you be sporting for fall?
Top Image Source: vanessajackman.blogspot.in
---
Comments
Popular
Related
Recent