Large Bags are my absolute favorite and if agree with me, then you'll probably agree these practical babies will never go out of style! In fact, I bet you're already thinking about new ways to mix and match all those wonderful large bags you already have or trying to decide whether to update your collection with a new style. Well, then you must check out these 9 amazing large bags and who knows… maybe you even find the one you have been searching for all along.
---
1

Pour La Victoire Marlow Large Tote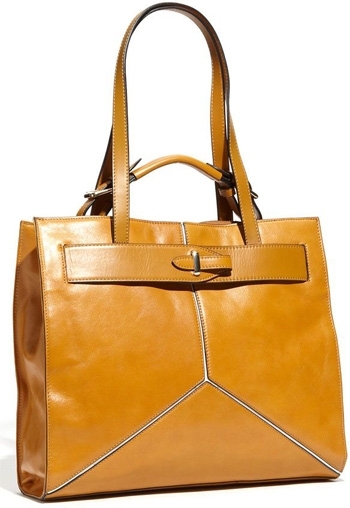 Price: $395.00 at shop.nordstrom.com
This mustard-tone beauty sure is pricy but it's practical, big enough to hold all those tiny and not so tiny items you might need during the day and, oh, have I mentioned that this is a perfect color to wear this fall? Stylists say colorful is the way to go this fall and I say this is how I'd go every fall not only because I absolutely love large bags but also because this particular color goes perfectly with brown, green, red and black which, in my book, spells "love me, use me, take me everywhere with you and I'll return the favor by helping you look super-stylish wherever you go!"
2

Steven by Steve Madden Large Tote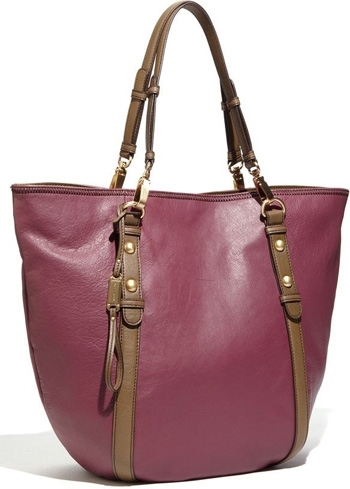 Price: $198.00 at shop.nordstrom.com
Now, in case yellow isn't really your favorite color but you love the idea of a large tote you'll be able to use until the exact word to describe what you're doing is "abuse", I would be more than happy to suggest this fabulous plum beauty. Now, you are free to choose black or metallic gray as well but that would be playing it safe which is something you must stop doing eventually. Why not start now?
---
3

Steve Madden Eden Femme Fatal Tote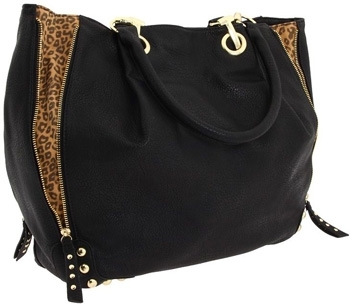 Price: $108.00 at zappos.com
Need extra space? How about an extra print? Well, this fab tote certainly has it all! If you're thinking about starting your collection of large bags, you'd probably want to start with getting one versatile black bag you can match with the rest of your wardrobe and footwear. Right? Well, you'll certainly do the right thing if you choose this one! It's soooo simple! Four easy movements and voila- you have a brand new bag that's anything but plain! Wicked!
---
4

Aldo Desrochers Bag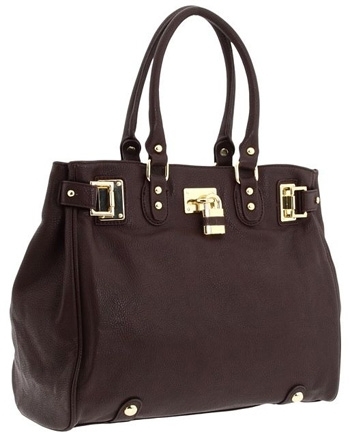 Price: $50.00 at zappos.com
Speaking about elegant, must-have bags – this beauty proves you can look stylish and classy on a budget! I mean, check it out, it totally looks like a high-end designer bag and you don't have to spend more than 50 bucks for it! It's big enough to hold all your paperwork which means it can be your work bag and in case you need to make a quick day to evening style change just tie a patterned scarf or attach a chic key fob.
---
5

Vera Bradley Tall Tote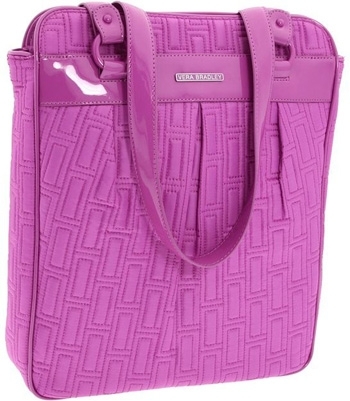 Price: $65.50 at zappos.com
Cute, girly and ideal for all those fun, casual moments – this lilac tote won't make you choose between comfort and love for large bags. I'd wear it with ballet flats, and stuff it with all the stuff I need while traveling or books I'll need during my day at the university. But I bet there will be plenty of space left to fit my netbook in just in case I get bored (wink, wink).
---
6

Fossil Key-per Coated Canvas Shopper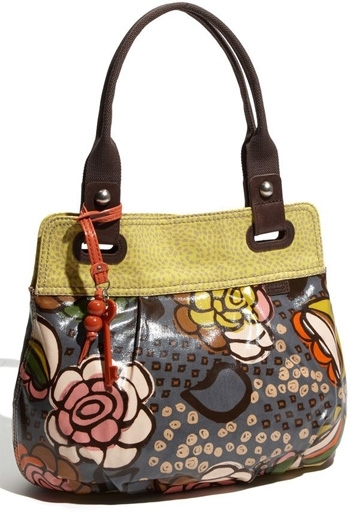 Price: $78.00 at shop.nordstrom.com
Speaking about fun, casual large bags – what do you think about this one? I absolutely adore the flower print, the combination of colors, the fact that they are not too bright but kind of natural and earthy. Absolutely wearable! And the best thing about it – the size of course!
---
7

DKNY Patent Scarf Shopper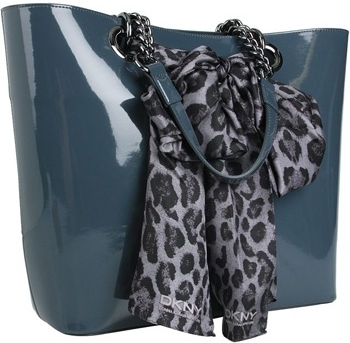 Price: $195.00 at zappos.com
Luxurious glossy patent leather, chain straps, chic leopard scarf and this fab shade of grey – this bag looks like a million bucks! Just imagine how great it would go on a cool pair of shoes and a relatively casual day-time outfit! But wait, that's not all! Wear your favorite patent pumps, a sequined top and a chic black blazer and you're ready to hit the hottest cocktail bar in town. Just don't forget your fabulous bag!
---
8

Ivanka Trump Ivanka Tote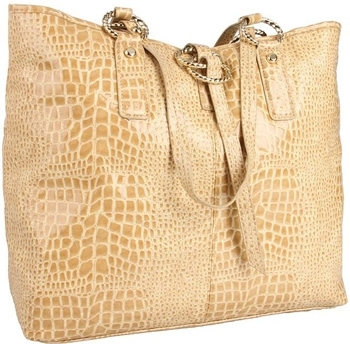 Price: $150.00 at zappos.com
Kind of retro, unquestionably huge, classy and elegant – This bag might not be one of those popular models everybody like but I simply had to include it in my list of lovely large bags, simply because I like it very much! Stylish croc patterned exterior reminds me of my mom's old bags while the roomy interior allows modern women of today to take every tech gadget they might need during the day in addition to all the standard necessities such as: small makeup bag, organizer, big fancy wallet and all the other things we would feel weird without.
---
9

Guess Prep School Bucket Tote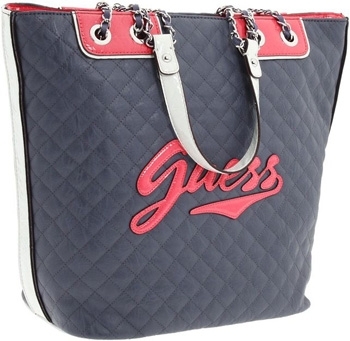 Price: $118.00 at zappos.com
And the last on my list of cool large bags is this awesome bucket tote ideal for all of you young fashionistas who like to look good even if it's just dressing up to go studying with a friend. High-school, college or university – this bag can be worn by ladies all ages. I'd certainly love to have it – what about you?
Aren't large bags awesome?! Do you like them and which one of these wonderful large bags would you like to have?
---
Comments
Popular
Related
Recent