Messenger Bags are becoming more and more popular these days and it's no wonder! Besides the fact that messenger bags are super cute, they are very functional. Most messenger bags have a ton of storage space, and they make for a very cute way to toe your laptop, gym clothes or whatever else you may need around during the day! Keep on reading for my list of 8 messenger bags you need now!
---
1

Pendleton Messenger Bag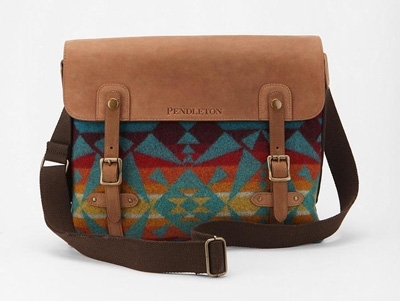 Price: $148.00 at urbanoutfitters.com
This messenger bag is very tribal inspired! I love how it has the perfect pop of color without being too bright! After all, messenger bags are carried around with lots of different outfits, so they need to be versatile. This one is fashionable AND functional, so perfect for all your needs!
---
2

Ben Sherman Messenger Bag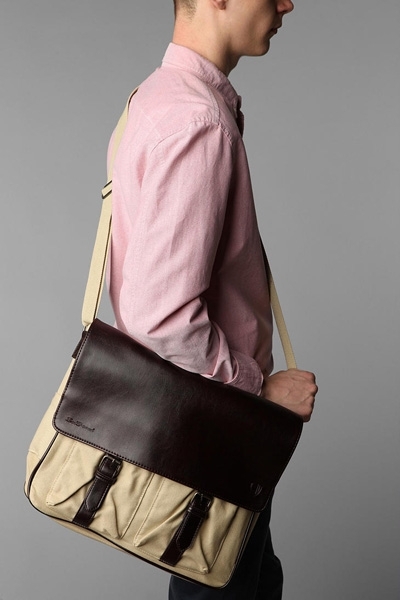 Price: $64.00 at urbanoutfitters.com
For a sophisticated, sleek and sexy look, here's your pick for the perfect bag! Black and white will never go out of style and this bag is gender neutral so a guy can carry it too. I love the preppy feel of this bag!
3

BDG Basic Messenger Bag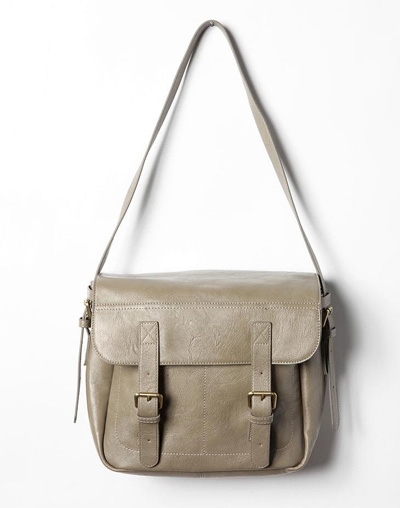 Price: $58.00 at urbanoutfitters.com
Messenger bags as cute as this can be hard to come by! The straps on the front add details and there's a handy zipper in the back for your wallet, keys, chewing gum and other small items. There's enough room in this bag for whatever you need to carry and the color is just enough to add personality without stealing the show!
---
4

Ecote Blanket Messenger Bag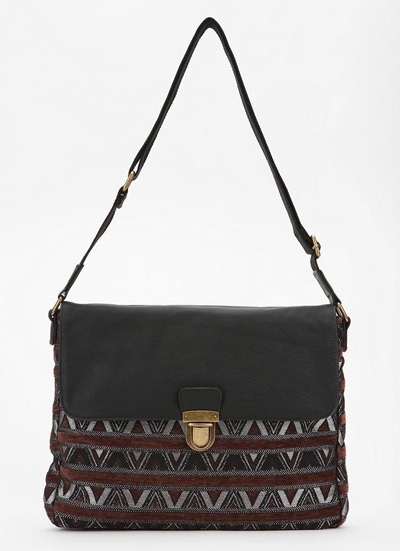 Price: $59.00 at urbanoutfitters.com
For an urban, shabby chic look, this is the way to go! I'm especially loving bags with a knitted pattern, or a faux knit look to them right now. Perfect for fall and winter! You will love this bag to tote your laptop and school books in.
---
5

Urban Renewal Vintage Canvas Haversack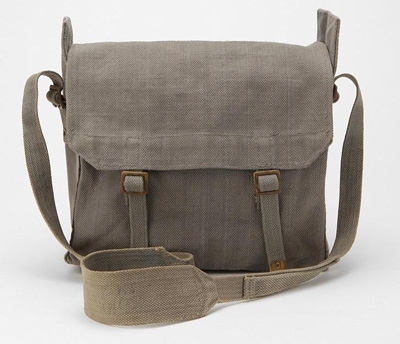 Price: $49.00 at urbanoutfitters.com
Out of all of these super cute messenger bags, I think this one is my fave! It is extra big and spacious and perfectly feminine without being too girly. You can carry this around without looking like Barbie but not feel like Ken. It's a nice happy medium!
---
6

Alternative Bucharest Messenger Bag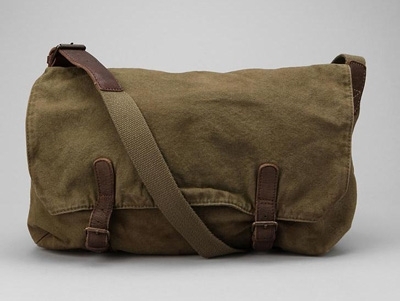 Price: $88.00 at urbanoutfitters.com
For those of you who like something a little less girly, and for our male readers as well, you will like this basic bag! It's a little different from the other bags because it doesn't have all the pockets, but when all you need to carry is a laptop and a notebook or two, you don't need all the frills. It is a great color choice as well, very versatile and forgiving.
---
7

Deux Lux Messenger Backpack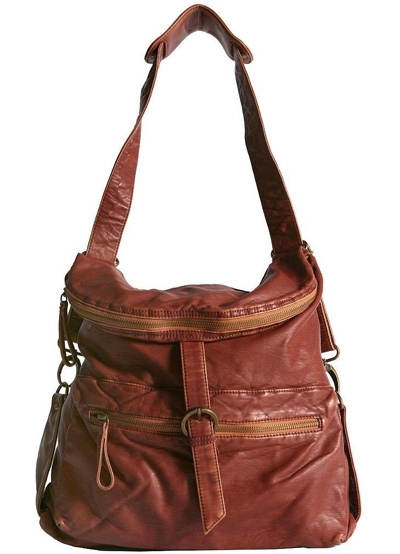 Price: $49.99 at urbanoutfitters.com
Here is a ridiculously cute bag that will be the envy of all your friends! This bag is so cute it puts the other messenger bags to shame! It's roomy and it's comfortable to carry around. You can use it as a purse, an overnight bag or a carry-on-whatever you need it for, it's there!
---
8

Deux Lux Zipper Flapover Satchel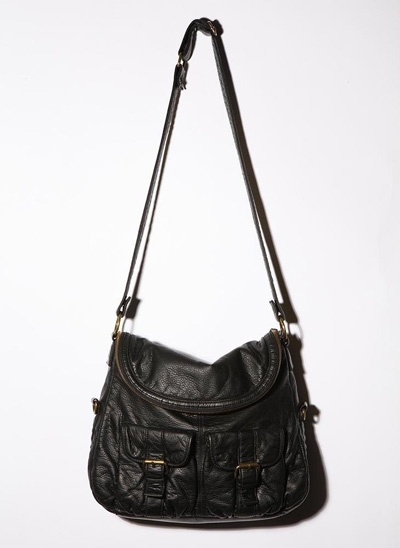 Price: $58.00 at urbanoutfitters.com
Not your "typical" messenger bag, but still cute, right? Not to mention you can still fit books and school supplies in here so why not try it out! I love being unique and different and this bag is similar to other bags without being EXACTLY like one, so dare to be different. Stand out!
I hope you've enjoyed reading my list of 8 messenger bags you need now! With classes and school starting soon, it's certain that you are going to need one! Do you carry messenger bags? Let me know which one of these messenger bags are your favorites! Thanks for reading!
---
Comments
Popular
Related
Recent