I've been on the hunt for a wallet for quite some time and I don't know about you, but I like to carry stylish wallets in my handbags. They don't necessarily have to be coordinated with my handbag, but they should at least look good, be functional and I should be able to find what I need easily when purchasing something! With so many designers making similar versions of wallets, and ones that can accommodate your Smartphone, it's hard to know which one to buy. Hopefully this will be your starting guide when you're on the hunt for stylish wallets and you'll find one that matches your budget too. I know I'd rather keep money in my wallet than spend loads of money on a wallet!
---
1

Fossil 'Sydney' Zip Clutch Wallet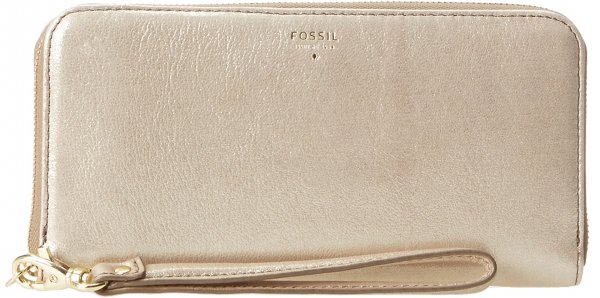 This tops my list for being one of the most stylish wallets, simply because of the beautiful color schemes they come in. Fossil has cool color block varieties, metallic shades like the one pictured above as well as patterned styles (dots and the like). One of these wallets would make a perfect gift because the color schemes look like they would go with anything and they seem functional too. They're great for carrying your ID, credit cards, Smartphone device and cash (there's a zip change pocket on the back). Prices range from $55 to $70 in Fossil stores and online, as well as at most department stores.
2

MICHAEL Michael Kors Exclusive Phone Wallet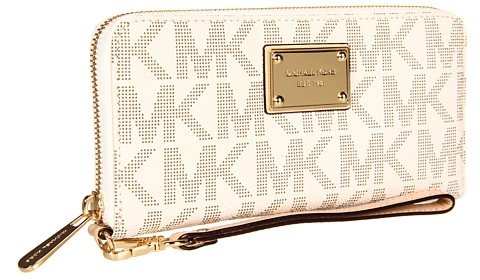 This phone wallet was manufactured specifically for iPhones, as there is a center compartment purposefully for them. It isn't large enough to carry the Samsung Galaxy phones, however, so if you have one of those phones, you might want to try their Slimjet Tech Wristlet wallet. Although this wallet is a perfect size for your phone and a few cards, it doesn't allow for much else. The wrist strap is detachable so it can double up as a wallet and a clutch, making it nice and functional. Priced at $89.95, it is available from Michael Kors stores, online and from most department stores.
---
3

Hobo 'Lauren' Double Frame Clutch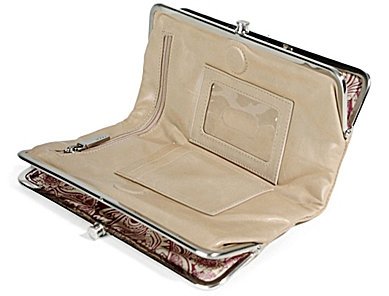 Hobo makes wallets that are super soft and I love the magnetized clutch double-opening, as well as the fact that the middle opens up to reveal card slots, an ID window and a full-length zip pocket. This particular one is roomy enough to fit Samsung Galaxy phones and iPhones in one of the frames, making it particularly desirable. There are so many color schemes available, and I love their lining designs too. Priced at $128, you can purchase this from most department stores, as well online from Zappos or Amazon.
---
4

Tory Burch 'York' Zip Passport Continental Wallet

Who doesn't love Tory Burch products? If only they weren't so expensive! This wallet, however, is purely a wallet and doesn't allow you to carry your Smartphone device, but there is enough room for 16 credit cards and there's an internal zip pocket for your receipts and loose change. It features the famous Tory Burch logo and comes in a pretty cobalt blue, dark plum, brown and black, and there's a removable wrist-strap feature too. Priced at $199, you can purchase these from Tory Burch stores, online and at most department stores.
---
5

Halogen 'Cassie' Saffiano Leather Zip around Wallet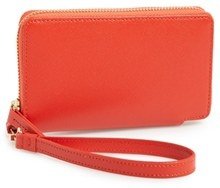 Available in four colors (platinum, gunmetal, rose gold and red), this wallet is specifically meant for your Smartphone device and allows for an extra few cards and placement of your ID card. You might be able to put some lip-gloss or rollerball perfume in there too, but it is compact so no real options for carrying loose change! I do like the optional wrist-strap feature on these wallets and the price point makes it equally attractive, at $48. You can find this at Nordstrom department stores as well as online.
---
6

MOVMT Navy Tides Wallet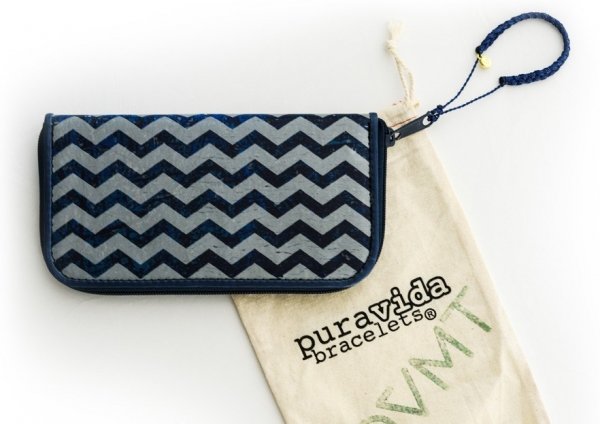 Here's an eco-conscious choice that is great if you're equally as budget minded, as it's only $30. Made from upcycled shopping bags that were found in the oceans surrounding Bali, Indonesia, it's a navy-silver wallet combination with a beautiful bright turquoise lining, and a zip change pocket inside. Each wallet is slightly different, making your purchase unique and individual. Available from Free People stores, online and you can buy it from thepeoplesmovement.com.
---
7

Sinclair Pop Zip-around Wallet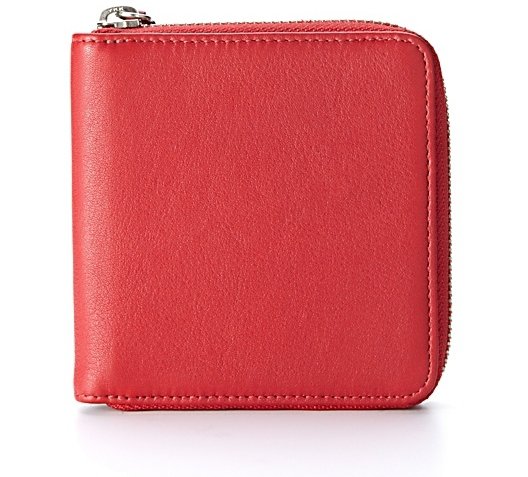 This wallet is the cheapest one on this list, yet it's equally as stylish as the others on here. Even although this wallet is small, it actually stores a lot and I love the range of colors it comes in (coral, tan and black, each with a variety of bright colored zip fasteners). There are plenty of credit card slots along with a billfold area, and the bright colored zip fasteners close around smooth vegan leather. This wallet is available for $24 from Urban Outfitters online as well as in their stores.
I hope that some of these stylish wallet options will help you when you're selecting your next one. Do you have a stylish wallet that you can recommend?
---
Comments
Popular
Related
Recent