8 Ways to Care for Your Designer Bag ...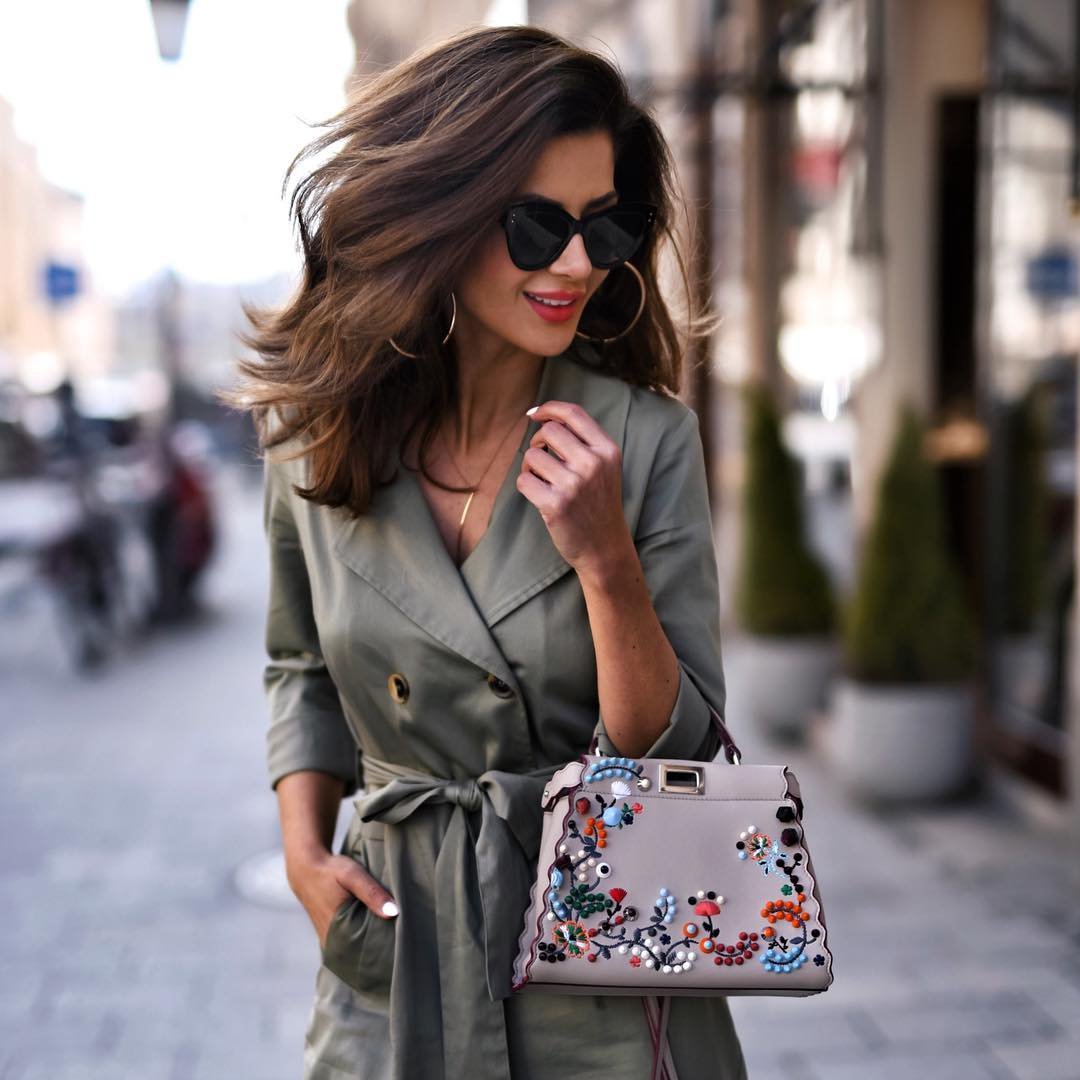 Knowing how to care for a designer bag can have a huge impact on its life span. Looking after your handbags properly can mean that they last that little bit longer. If you've splashed out the cash for a brand spanking new designer handbag, you want it to last for years to come, right? If you want to know how to care for your designer bag, take a look at the following tips.
When you're buying your handbag, ask the sales assistant about tips for how to care for your designer bag. Usually, if they know their stuff, they can tell you the best ways to care for your bag and how to go about doing so.
Prevention is better than cure, right? When it comes to how to care for a designer bag, take some preventative measures by applying a fabric protector or waterproofing agent. Some stores offer this service, which takes the hassle out of it for you, especially if you are unsure of what products to use.
3.

Keep It off the Ground
When you're out and about, avoid placing your bag on the ground. Placing it on the ground can scratch, tarnish, and dirty the bottom of your bag. So, be sure to keep it elevated and out of harm's way. You can even buy bag hooks to attach to tables when you're out and about and in need of a bag holder!
When you buy a designer bag, it often comes with its own dust bag. So use it! When you're not showing off your new pride and joy, keep it in the dust bag for safe storage. If you're looking at how to care for a designer bag this way and you don't have a dust bag, a cotton pillowcase will do just the trick.
When you're not using your pride and joy designer handbag, remove all its contents and fill it with the original stuffing or acid-free tissue paper. This will help it retain its shape and prevent it from collapsing.
When it comes to how to care for a designer bag, how you store it can make all the difference. Where possible, store it upright in its dust bag and with stuffing inside. Keep it somewhere with a fairly regulated temperature that's not too hot or cold.
Be mindful of what you put your new designer handbag through. Watch what you put inside, like sharp objects or potentially leaky liquids and be sure not to overfill it. Show it some tender loving care and clean it regularly by wiping it down with a soft cloth.
If you've been looking after your designer handbag then it should be in relatively good condition. However, for that something extra, take it to a trusted cleaner or send it back to the retailer if possible for a once over and to fix any breakages that have occurred.
Even if you don't own a designer handbag, these tips for how to care for a designer handbag can also come in handy for other bags as well. What are your best tips for how to care for designer bags?
Top Image Source: hautfashion.com
{{#comments_count}} Show Commnents ({{comments_count}}) {{/comments_count}}