Is it time you bought yourself a new bag for work? Your work bag needs to be both stylish and practical, so that you can carry everything you need while still looking smart and businesslike. So how do you choose the right bag for your professional image? I've picked out some styles to give you inspiration …
1

Michael Kors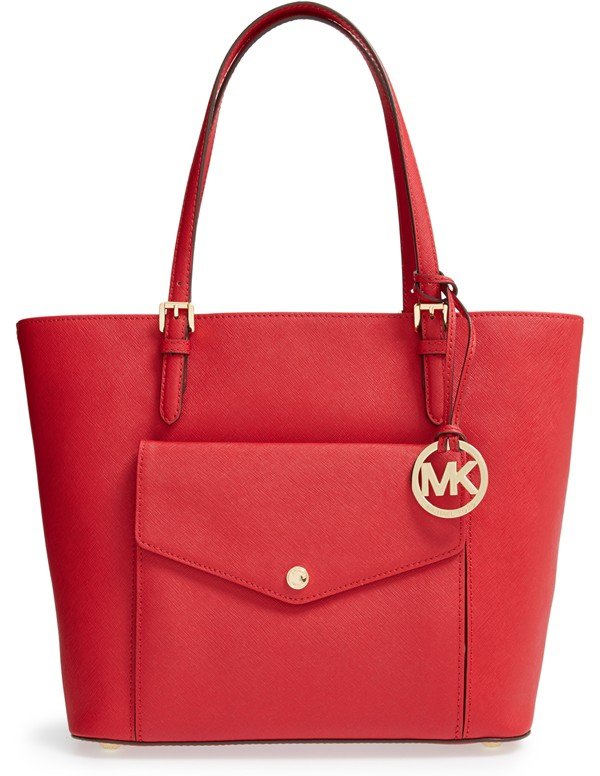 If you always buy neutral bags for work, then think again! A colorful bag can look every bit as stylish and work-appropriate. The key is to choose a simple but smart design in quality materials. This will provide a stylish contrast with your work clothes, especially if you wear a suit. A red/coral shade like this bag is worth the investment if you want a bag that won't date.
2

Sole Society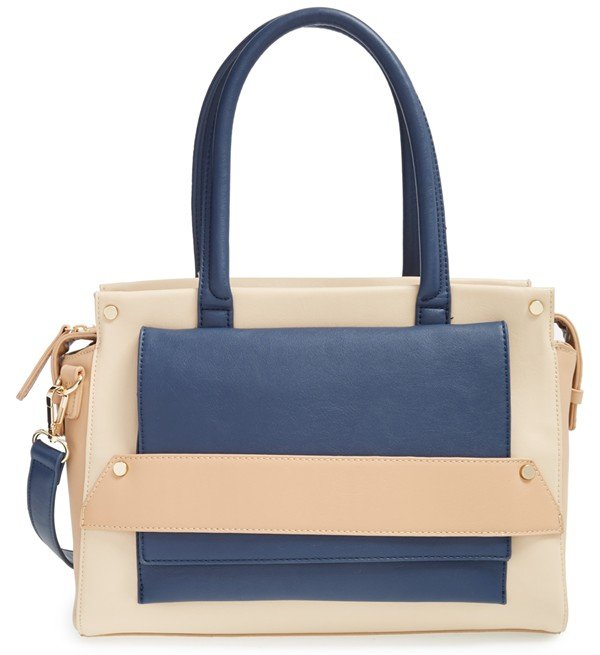 Who says color blocking is only for dresses? A color block bag will bring your work wardrobe bang up to date. And if you like your fashion with a conscience, this bag is made from faux leather and is therefore suitable for vegans. So if you don't like wearing leather, you can still carry a beautiful, stylish bag.
3

Dooney & Bourke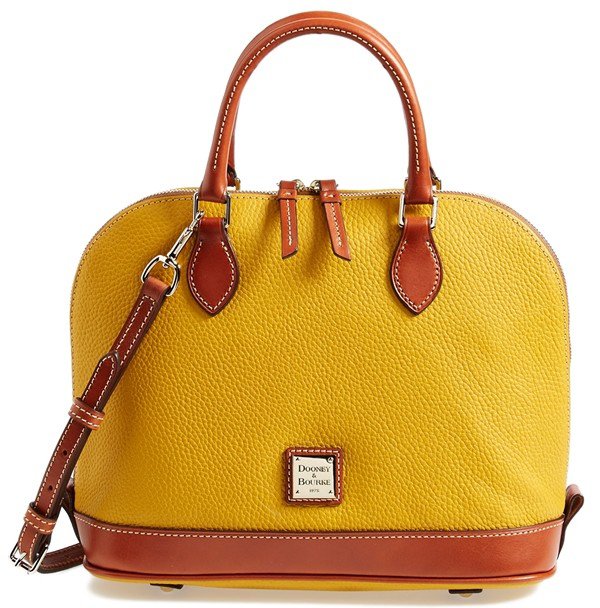 Or how about a bag in mustard yellow? Choosing a shade like this will add boldness to your accessories (it would look great with a grey suit or dress). This particular bag is treated to make it water-repellent, which would be very handy if you live in a rainy climate!
4

Lodis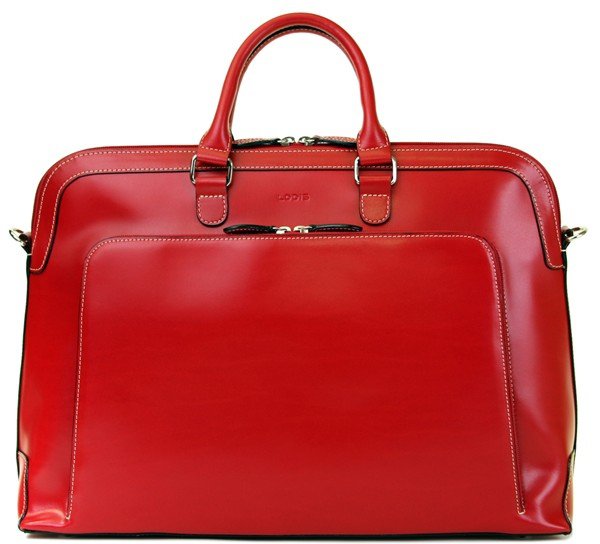 A briefcase-style bag is just what you need to help give you a serious and professional image. It will allow you to tote everything you need for your work day, while still looking stylish and smart. The stripped-down aesthetic of a briefcase bag is smart, serious and businesslike - just what you need to project the image of a businesswoman.
5

Danielle Nicole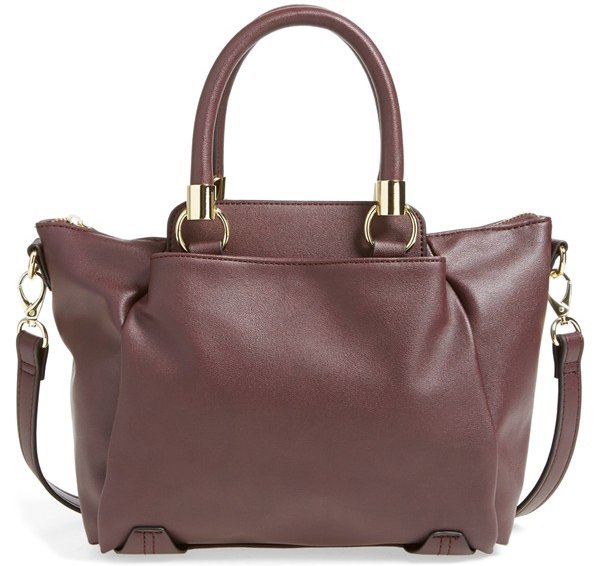 A slouchy bag can still be suitable for work if you choose one like this, with its simple design and gold accents. It will look smart with a simple work dress or suit, and give you that businesslike look. This kind of style is also versatile enough to work with casual outfits and for vacations.
6

YSL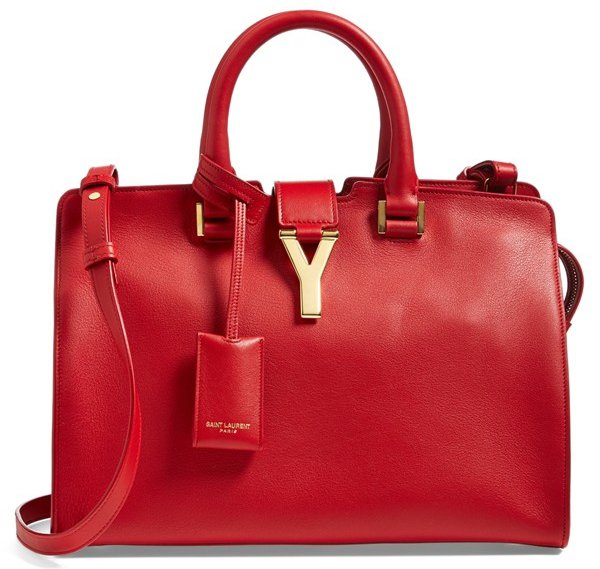 You'd certainly need a job to pay for this particular bag! But if you can't justify spending the better part of two months' salary on a bag, save your cash and look for a bold lipstick red bag by a more affordable brand. A smart bag like this will give a very professional image, so splash out on a good quality one (even if YSL is a bit pricy!).
7

Big Buddha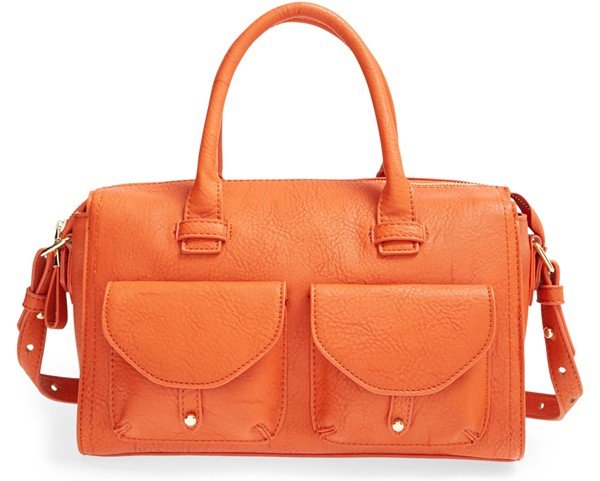 Zingy citrus shades like orange will brighten up a staid work outfit, so if you're tired of the same old dull brown, black and navy bags then add some color to your work day! Satchel-style bags are always in, and are so stylish for the working woman. Besides, the outer pockets on a satchel are always useful.
It's worth investing in a work bag as you're going to get so much use out of it, but don't despair if you're on a budget. There are still plenty of choices if you shop carefully; just avoid buying anything that's too cheap as it will quickly fall apart. And don't stuff your bag full of heavy items! Do you think designer bags are never worth the money, or do you consider them a worthwhile investment?