7 Reasons Why a Girl Can Never Have Enough Bags ...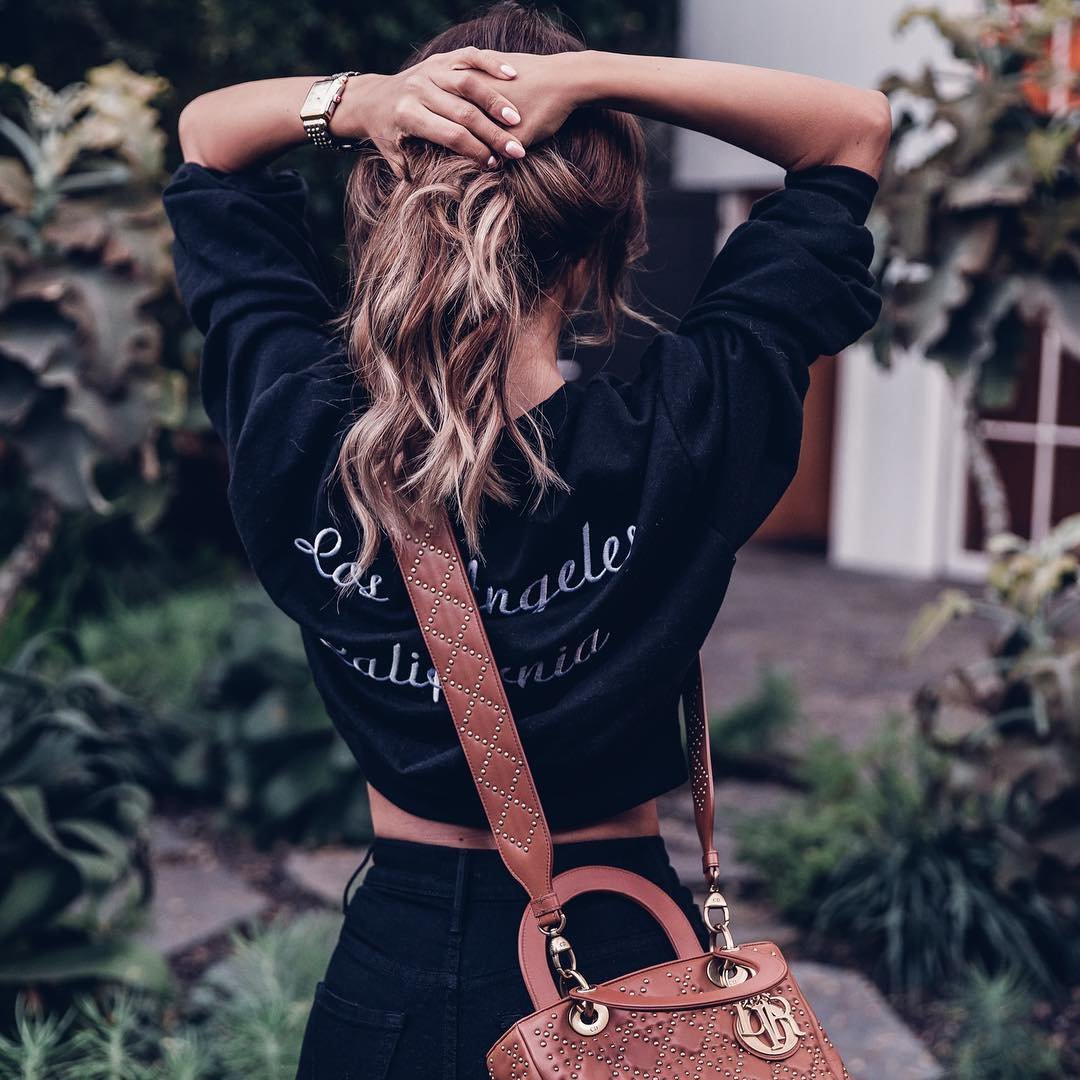 It's true to say that men just don't get the 'bag thing', isn't it. 'Why do you need more than one?' they ask. Guys, it's not as simple as that! We need one for work, one for evenings out, one for every possible occasion. So we have to build a collection. Of course, we don't really have to justify how many bags we own, but here are some reasons why a girl can never have enough bags in her wardrobe.
The bag that suits every occasion simply does not exist. We need a smart one for work, a small bag for evenings out, a backpack for walks, a large bag for weekends away, a beach bag big enough to throw in a towel, suncream, water bottle and hat. Plus one to suit every other possible requirement.
If there's one thing that can spoil an outfit (well, there are quite a lot actually), it's matching the wrong bag. Imagine that you have an important work meeting, and you're wearing a really smart suit. A casual tote bag would look completely wrong, just as an expensive leather bag isn't right to take to the beach.
I was once asked by a friend on a night out (only a male would ask this question) 'Why do you need a bag?' Well silly, it has to hold my mobile, wallet, keys etc. However, if you only need to carry a few things then a small bag will do. On other occasions, you need a bag big enough to carry spare shoes, cardigan and book.
For a lot of women, shoes are their fashion drug. I find it difficult to get shoes to fit though, as my feet are quite wide and slightly different sizes. It can be a nightmare, as without straps one shoe is certain to slip off! With bags, however, there are no problems with fit. The only question is 'Do I like it?'
If we only had one bag (as if …), it would pretty quickly wear out under the strain of toting around all our necessities. So the advantage of having several is that each bag can have a good rest while another is in use, and will therefore last longer.
There is such an infinite variety of bags available that we can have pretty much anything we want, whatever our budget. Want a cheap disposable bag or an investment piece? Are you into handcrafted bags? Do you like vintage pieces? Anything and everything is available when it comes to bags!
Is there any better reason than this to have lots of bags? For a relatively cheap price you can have a new accessory (one of my favourites cost a few dollars from a market stall). It's a great way of updating an outfit, satisfying a need for something new, or just treating yourself.
Well, I'm a self-confessed bagaholic. Are there any likeminded girls here, and how many bags do you have?
Top Photo Credit: dilunah
{{#comments_count}} Show Commnents ({{comments_count}}) {{/comments_count}}