Going to college, I am always seeing super cute school backpacks all over campus. They are adorable, stylish, AND help carry your workload! What more could you want from a backpack? Here are nine adorable school backpacks you can't help but to love.
---
1

Floral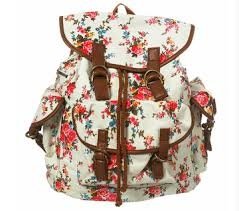 Floral school backpacks have been popular for a while… And I can see why! The pretty delicate floral patterns add cute flair to your school bag and there are so many different ones out there. This bag is especially popular in spring, but can easily be used all year around!
2

Denim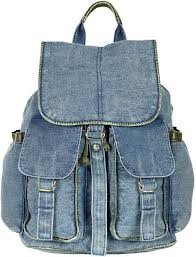 You can rock this one as-is, or add some fun patches to it. Add some of your own flair to it with pins and buttons, or some personal doodles. I have seen more and more of these popping up, and they show no signs of stopping!
---
3

Patterned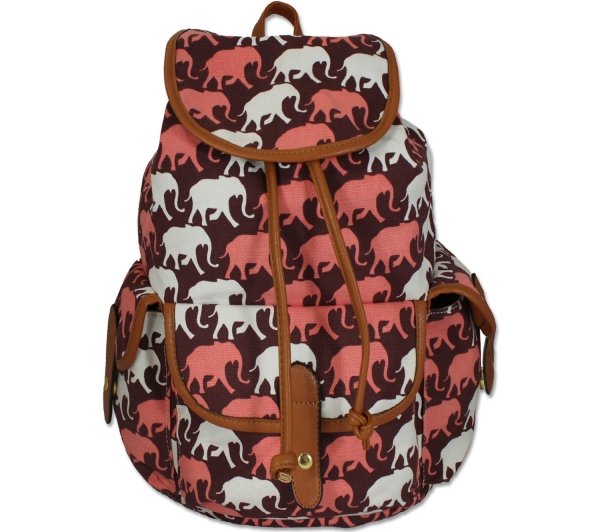 Whether that be tiny printed hearts, stars, animals, or letters, patterned backpacks are definitely popular. Patterns are a great way to add fun detail, and can be super cute and spunky! There are all kinds of fun ones out there, so go find one you like!
---
4

Leather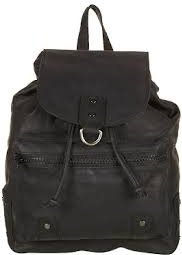 Ahh, the classic leather knapsack… So perfect for the minimalist. This one looks great in all colors, from black, to brown, to crème, to smoke gray. It will always be a popular one, and it is definitely a great one to have. Although it is not too exciting, there are so many different styles out there- the more different and unique, the better!
---
5

Lacy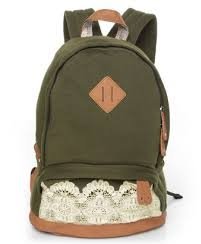 I think this one is so cute and would be a lovely one to own. This one is an easy DIY too, and there are so many tutorials online to help you out if you decide you want to try it out yourself. I love the DIY idea because you can get crafty with the lace placement and style, making it one-of-a-kind.
---
6

Striped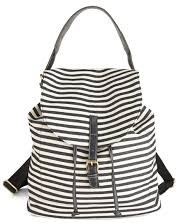 How can a few straight lines be so cute? This is a great backpack because it probably won't clash too much with what you decide to wear that day- unless your outfit is just beyond wacky. I think stripes and polka dots are adorable patterns and always add some fun detail.
---
7

Plaid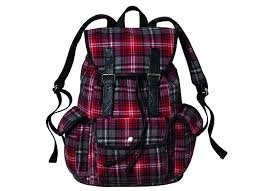 I think everyone always associated the plaid pattern with the whole "school girl" look anyway, so why not try this one out? I personally like the plaid pattern, but if it just is not your thing, hopefully you liked some of the other ones I posted! These come in all sorts of different colors too, so you have options.
---
8

Tribal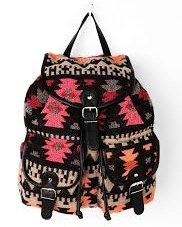 Always a favorite, we have the tribal print. You can find it everywhere in fashion, and yes, even in backpacks. These are quite popular around campus, and I have yet to see two that are exactly alike. There are tons of different colors and styles out there. You just have to find one that calls your attention the most!
---
9

Sequin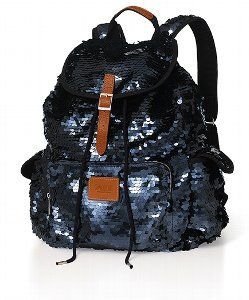 How adorable is this? I really want a sequin backpack because they look so cute and delicate. Adds a bit of fun to a normal knapsack don't you think? I've seen some pretty colorful ones and some plain ones that are still very cute. I know Victoria Secret had a bunch of lovely ones. But as of late, I haven't seen very many. I'm sure they are plenty of lovely ones out there somewhere- and believe me, I want one!
So I wonder which one(s) of these are the most popular? Which one(s) would you rock around campus? Feel free to leave you opinions. I love hearing from you! For those of you who have one, where did you find it and what do you think of it?
---
Comments
Popular
Related
Recent