Whether you're planning a quick weekend flight or a road trip, there's surprisingly a lot of thought that goes into finding good carry on bags. You need something that holds a lot, yet looks small to fit the regulations. You need something that's versatile and won't get in the way when you're trying to run across the airport to your connecting flight. There's a specific science to carry on bags. In my opinion, your carry on bag could make or break your travel.
---
1

The Sophisticated Duffle Bag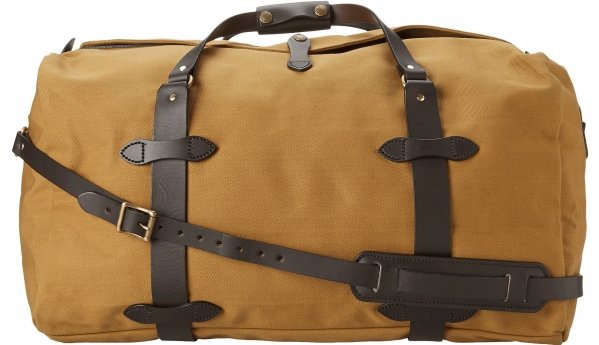 If you're not planning to trek across the people movers to your connecting flight in record time, a simple, sophisticated duffle bag is a good way to go. Gone are the days of your favorite Adidas duffle bag. Ditch your Adidas bag and try out its sophisticated older sibling instead. It's like growing up without really growing up. If you don't have a long walk or run ahead of you, stick with one of everyone's favorite carry on bags, the duffle bag.
---
2

The Duffle with Wheels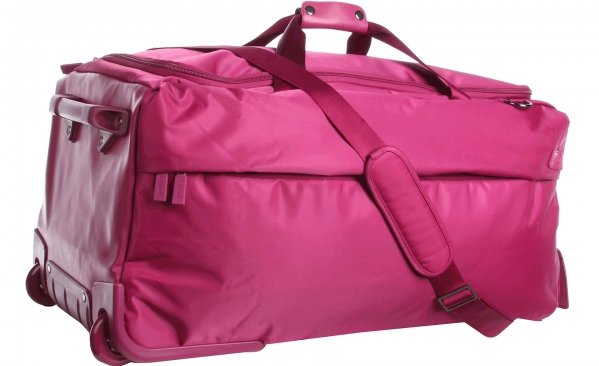 I truly believe that the duffle bag with wheels is revolutionary. It's a duffle bag, until your shoulder feels like it's about to fall off, and suddenly it can become a rolling suitcase. Plus, It doesn't take up nearly the amount of room that an average rolling carry on bag would. It's perfect for your quick travel plans!
---
3

The 8-Wheeler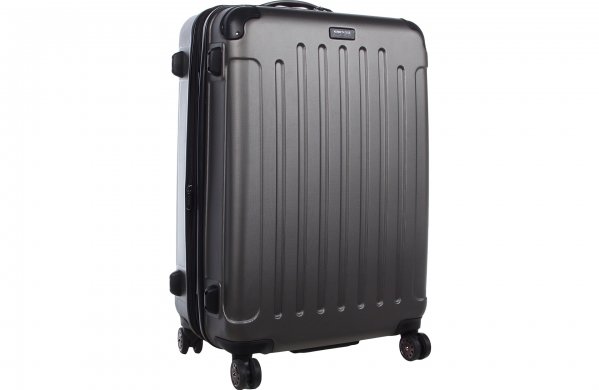 Another revolutionary carry on bag, the suitcase with four wheels is the perfect travel accessory. Sure, at the beginning we may have mocked the people rolling their eight-wheeled suitcases around the airport, but now we're all pretty envious. Somehow, those extra wheels make these bags so much more versatile. It's magic.
---
4

The Oversized Tote Bag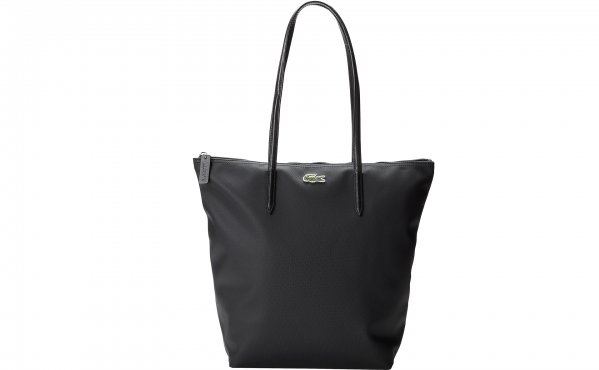 I recently saw oversized tote bags in the luggage section of my local T.J. Maxx and was pretty confused. Who wants to trek across an airport with an oversized tote bag slung over their shoulder? Wouldn't that get uncomfortable? Then, I realized that they're the perfect accessories for a road trip. Sure, you can't run across an airport with one slung over your shoulder, but you can throw one in your trunk on your next road trip! They hold a lot, and are small enough not to take up too much room.
---
5

The Rolling Tote Bag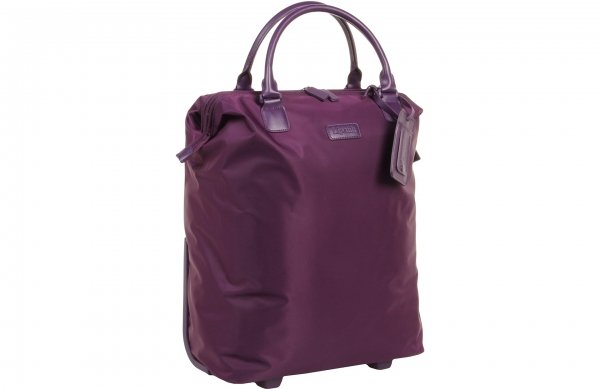 The rolling tote bag, like the rolling duffle bag, is pretty revolutionary. I hope that whoever came up with all of these carry on hybrids is very, very rich. It looks like a tote bag. It takes up the same amount of room as a tote bag. Yet, when you're hurrying or your shoulder simply hurts, it transforms into a rolling bag. It's a dream.
---
6

The Rolling Garment Bag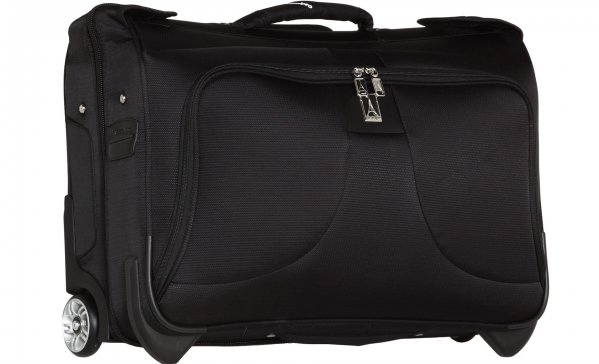 Garment bags are bulky and annoying. There's no getting around it. It's hard to remedy the problem, since garment bags are necessary for important events, like weddings or other big parties. However, a rolling garment bag can help fix that. It looks like your average rolling carry on bag, but unfolds into a garment bag. It's perfect for the next big event you have to fly out to!
---
7

The Simple Backpack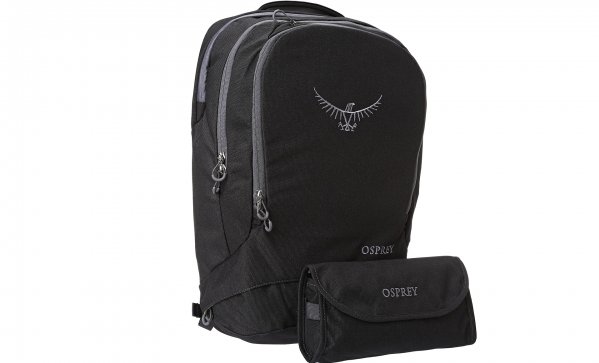 Sometimes, all you need for your quick weekend trip is a good backpack. Depending on the size of your backpack, you can usually fit a pretty good amount of your things, and they're incredibly versatile. Personally, I'm the queen of over-packing, so if you can get away with packing everything you need for a trip in a backpack, I am eternally jealous. Seriously, you're amazing.
What's your go-to carry on bag? Do you use any of these? I personally feel compelled to try all of these carry on bags now. Will you try any of these out during your next trip?
More
Comments
Popular
Recent