You can never have too many bags. And if you're a book lover like me then you can't have too many bags about books, yes? There are so many fun bags out there that one gets spoilt for choice. I've tried putting together some of the bags that I think are perfect for book lovers.
---
1

Cool Chicks Read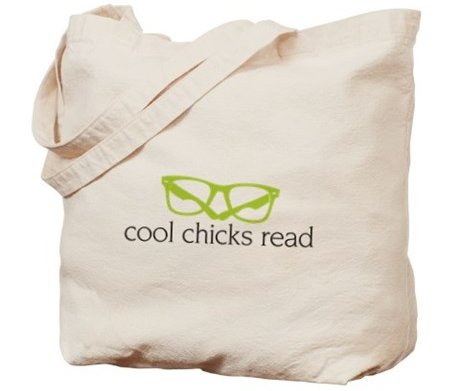 How great is this canvas tote bag? And so versatile! You could take it shopping or a picnic or even fill it up with books and do a library run! Plus I love the pop of lime green!
Buy: cafepress.com
---
2

Book Worm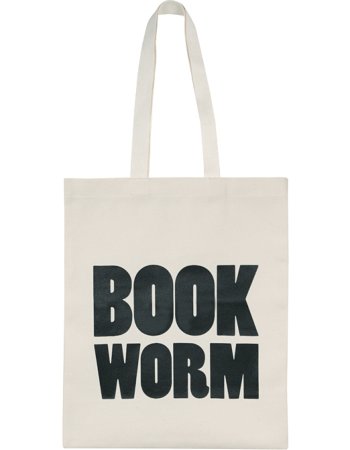 Simple and striking is what this bag is. Made of heavy cotton and screen printed, this bag is perfect for any self-proclaimed book worm!
Buy: alphabetbags.com
---
3

Live Fictionally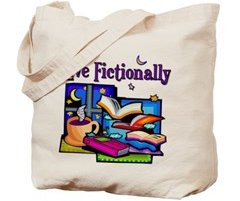 Such a lovely thought right? Living fictionally. And a very pretty bag too, with an attractive and colorful illustration. These totes are really quite perfect for everyday use!
Buy: cafepress.com
---
4

Borges Library Bag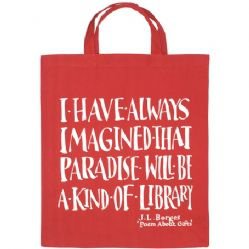 For any book lover, heaven is and always will be a room stuffed ceiling high with books. And this quote by J.L.Borges captures this feeling perfectly, making this bag so awesome!
Buy: theliterarygiftcompany.com
---
5

Between Two Covers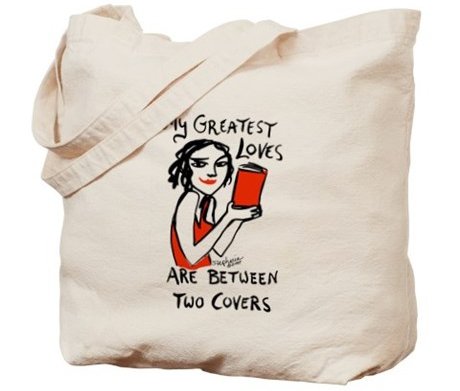 How true is this?! The one thing you can always count on is finding love between the covers of your favorite book. And this bag is perfect for all those books and more don't you think?
Buy: cafepress.com
---
6

I like Big Books & I Cannot Lie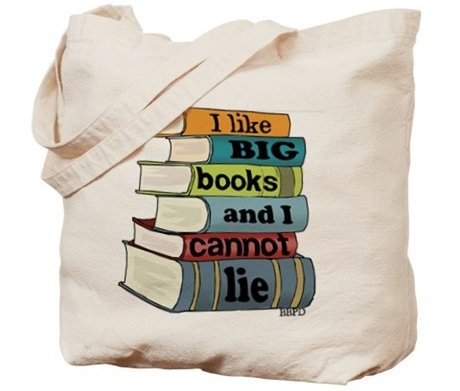 Probably the most commonly found play on words when it comes to books. This particular bag has an attractive illustration and a functional pattern and is the kind of bag that fast becomes a favorite possession.
Buy: cafepress.com
---
7

Yes I do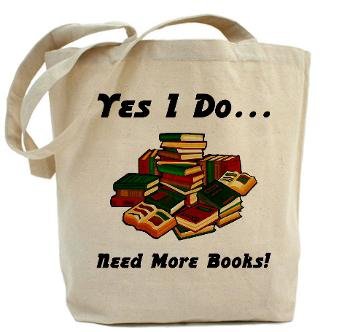 The one lifelong commitment you can make with your eyes closed is that to books. And this bag is a perfect reminder of that. After all who doesn't need more books in their life, yes?!
Buy: giftsforageek.com
---
8

A Good Book Has No Ending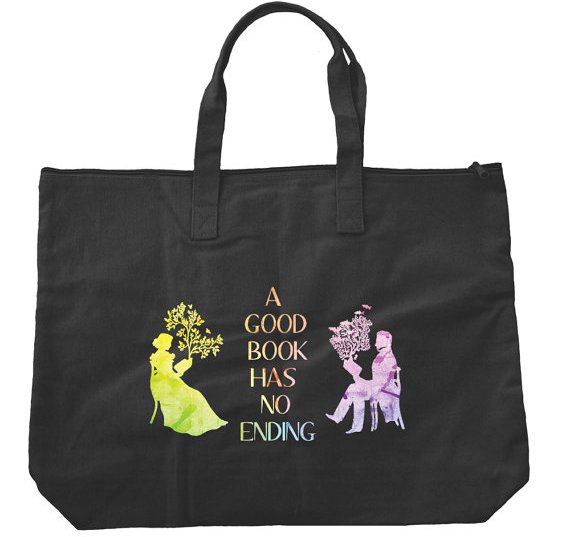 It's true. As long as you keep thinking about a book way past the last page, the story never ends. This is a good bag to fill up with books and sandwiches and go on a lazy picnic!
Buy: etsy.com
---
9

World Famous Literary Ace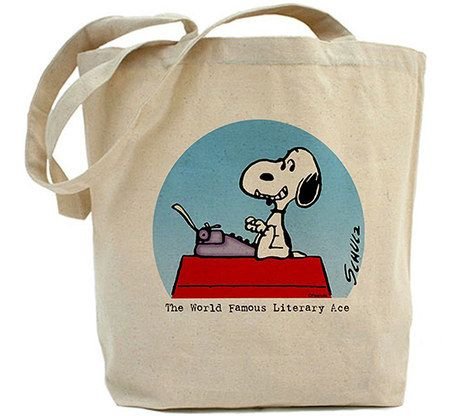 How cute is Snoopy right? If there was ever a cartoon character that was inclined towards books and reading, it is he. This is such an awesome bag and I don't know anyone who wouldn't love it!
---
10

My Kingdom for a Book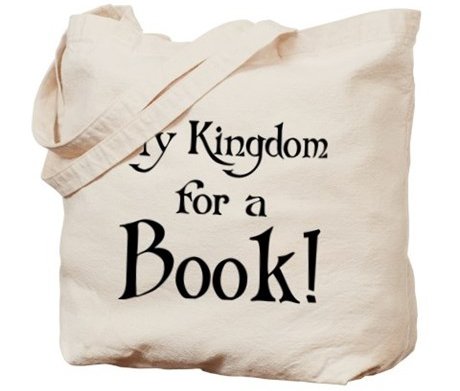 I'm pretty sure this is a sentiment that lots of people share along with me, making this one of those bags that is definitely love at first sight. I know I'm in love with it.
Buy: cafepress.com
---
11

Sketched Bag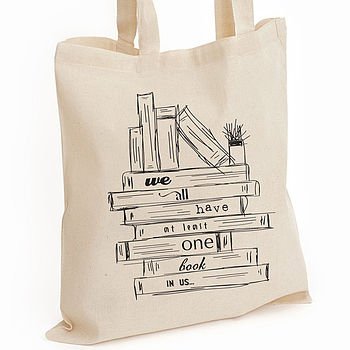 There is something very charming about a simple black and white sketch. And if the drawing is of books piled on top of each other then even better!
Buy: notonthehighstreet.com
---
12

Book Lover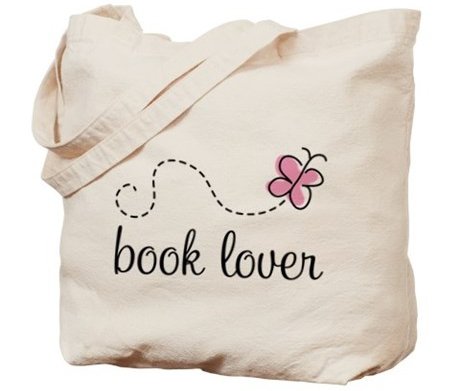 Simple and pretty, this bag makes a very good gift for anyone who loves books.
Buy: cafepress.com
---
13

Peace Love Books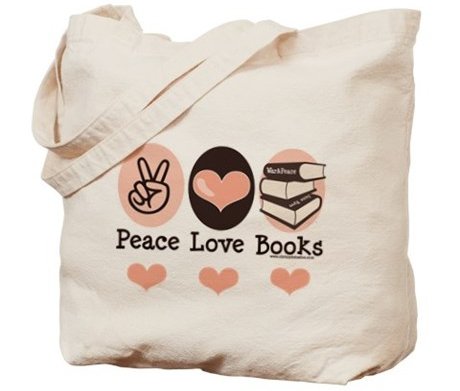 Another striking and attractive design, this tote bag is reminiscent of the 70s with the Peace and Love slogans!
Buy: cafepress.com
---
14

I Am Simply a Book Drunkard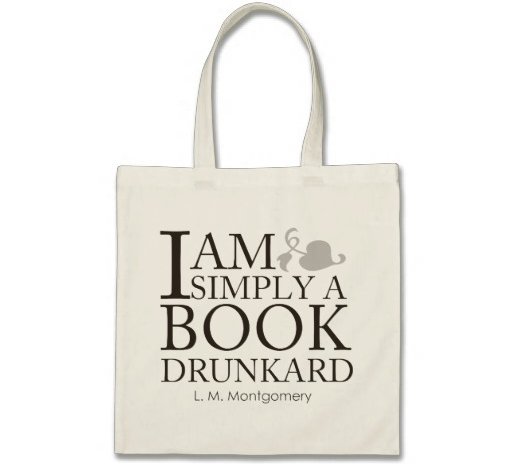 Book lovers will identify with the high you get when you read a favorite book. It's a high like none other. And I can definitely imagine many a book drunkards around who'll appreciate this bag!
Buy: zazzle.com
---
15

#Read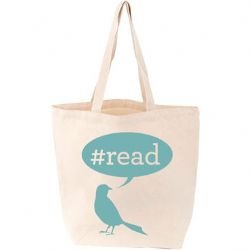 Since hashtags are in, why not have it on your bag too right?
Buy: theliterarygiftcompany.com
This list of bags for booklovers can go on endlessly. From popular quotations to book titles and fun illustrations and word play, there are so many options to choose from. Are you a book lover with a love for bags as well? Do share your favorite bags with us too!
More
Comments
Popular
Recent