If you're a combination fashionista and shutterbug like me, chances are, the thought of toting an ugly canvas camera bag to one more shoot sends a shudder up your spine, but don't fret — I have an entire list of stylish camera bags for super-stylish photographers to share. Each one is made to carry your camera, lenses, and other shoot-day necessities (including a lippie!) while also looking completely glam. No more canvas camera bags for you! Here are my picks for the most stylish camera bags.
---
1

Charlotte in Metallic Chevron by Epiphanie Bags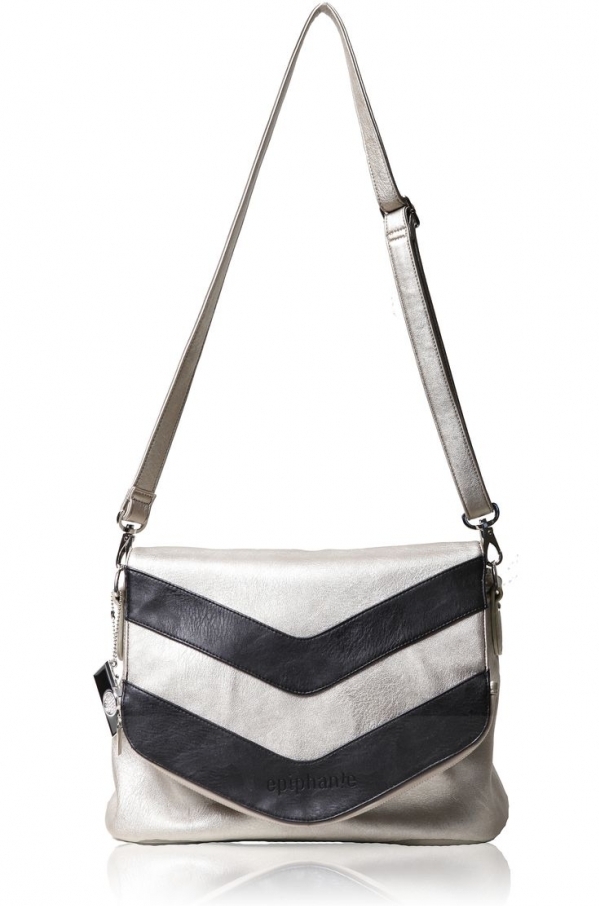 Okay, I'll start right off by saying most of the stylish camera bags on this list are made by Epiphanie, and no, they haven't bribed me to give them the top spot! It's just that all of their bags are amazing, including the Charlotte line, and especially this one! I'd carry this as a handbag all on its own, but I love it even more since it's made to carry my camera plus my three favorite lenses, and my tablet AND all of the other things I need for a shoot. The best part? It really can transition into a handbag, with removable padded dividers. Fab!
2

Ginger in Turquoise by Epiphanie Bags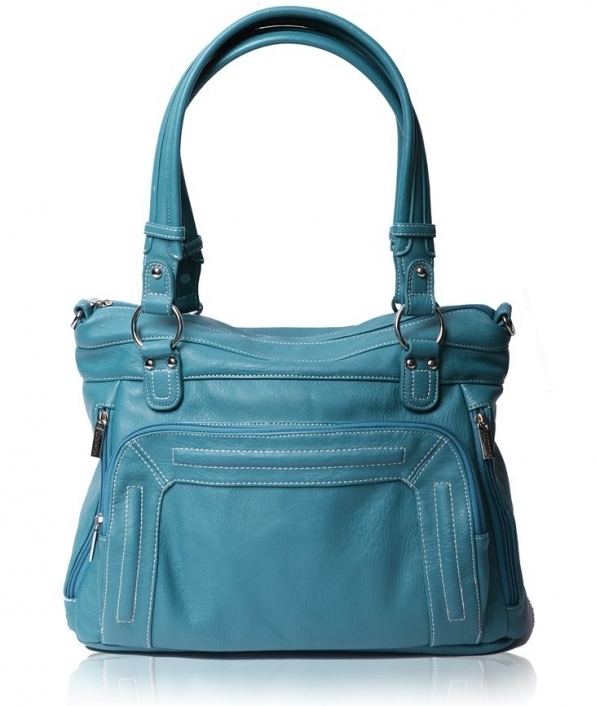 This may be my very favorite camera bag EVER. I admit, most of my shoot day wardrobe is pretty neutral, so the pop of color this bag provides is valuable. Again, like all of the other Epiphanie bags, it holds everything you think you might want for a shoot, and then some. Turquoise not your thing? This bag also comes in Slate Blue, Burnt Orange, Bisque, Caramel, and Grey.
---
3

Lola in Mustard by Epiphanie Bags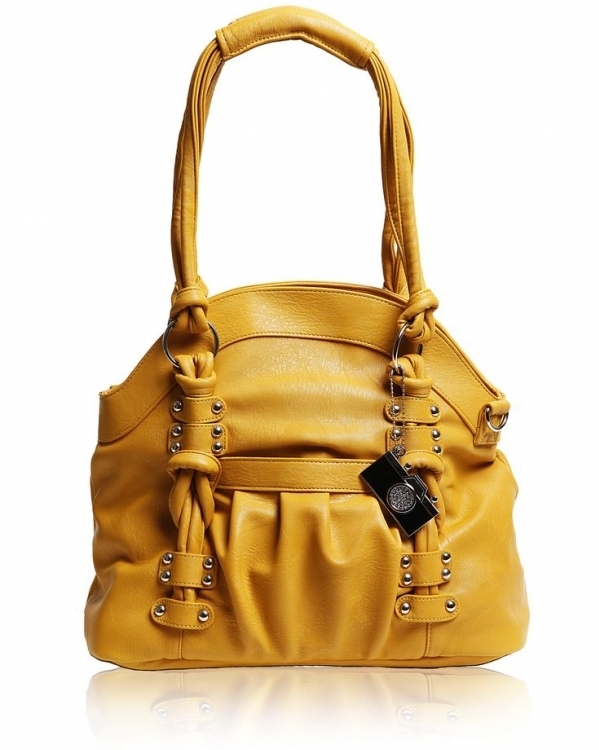 Available in a rainbow of colors (truly, the entire spectrum is covered, red to black), the Lola camera bag is divine. Made of a luxe but sturdy faux leather with shiny metal hardware, my favorite feature is perhaps the padded shoulder strap (for comfort). From the outside, it's just another pretty bag, but inside, it's all business, with room for your go-to camera and lens (plus an extra lens), flash, and more. I love the mustard color — it's so hot right now!
---
4

Stella in Olive by Epiphanie Bags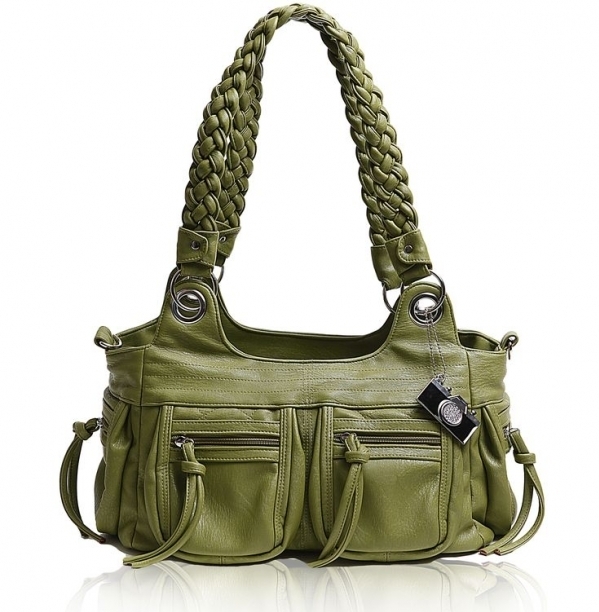 If you're a Boho baby all the way, then the Stella line was made for you. Note the braided shoulder straps and tassled zipper pulls, and the slouchy, broken-in feel of the faux leather. Then rejoice in the roominess Stella offers — there's a place for everything, and even two pockets at the front for everyday must-haves, like your cell phone and business cards.
---
5

Belle in Blush by Epiphanie Bags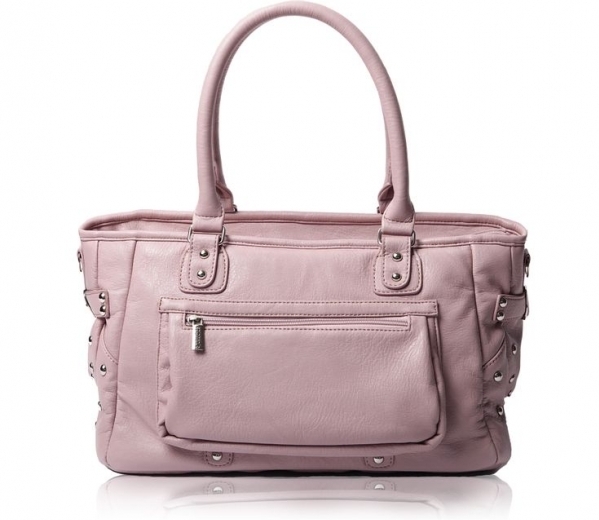 This camera bag would be all business if it wasn't for the uber-sweet color choices (like this cotton-candy pink). The details are minimal — I do love the little metal studs! — but it's still such a gorgeous bag! It's big, too, almost a duffel, made to sling across one shoulder, or, if you're petite, across your body like a messenger bag.
---
6

Palma in Cognac by Ona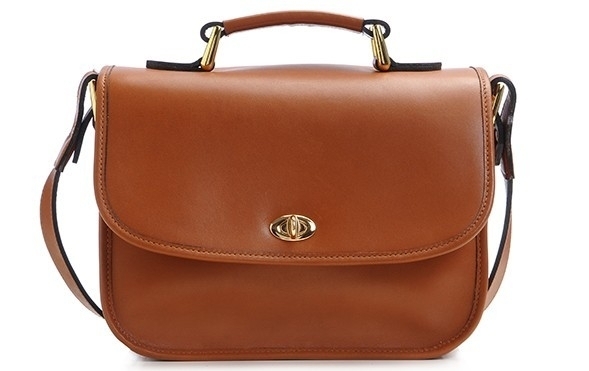 If you've been using the same classic Coach bag you've had since you graduated college, and you still love the thing, then this may be the camera bag upgrade for you! It's got the same sophisticated, simple lines of your fave classic handbags. The neutral color, too, makes it a great add if you're looking for something you can use for years to come. There's room inside for your camera body, two lenses, and your tablet.
---
7

Rachel Cave in Chevron by Cheeky Lime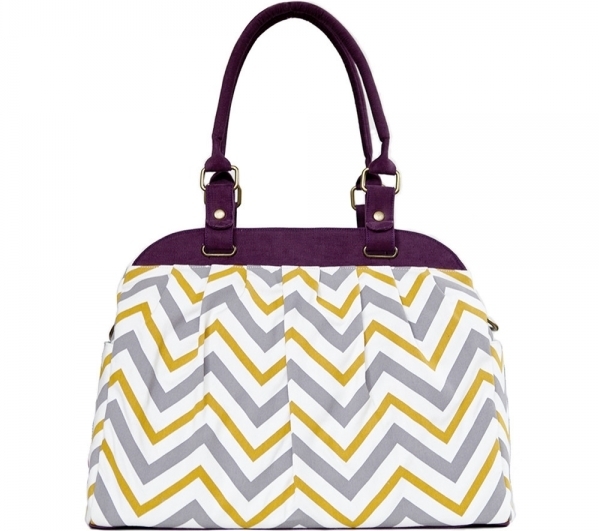 If you're looking for something truly unique, opt for this on-trend chevron print camera bag from Cheeky Lime. It's as roomy as it is eye-catching, with pockets for your camera body, up to three lenses, and even your laptop, keys, and cell phone. It's charming, for sure, but can you lift the thing once it's full?
With so many super-stylish camera bags to choose from, there's no excuse for carting around that functional but un-fabulous canvas eyesore anymore. I adore all of these bags, but that Ginger is a few mouse-clicks from my shopping cart. Which of these gorgeous camera bags is in your future? Or is there another one I need to add to my list?
---
Comments
Popular
Related
Recent