5. Fashion Fan Club Clutch by Modcloth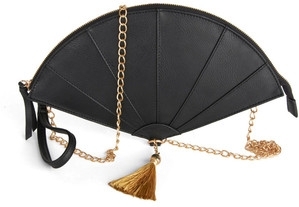 Don't you just love an accessory piece that's a conversion starter? This little fan clutch is just that kind of accessory! It's adorable and unique, sure to turn some heads and receive many compliments. I could see it working well for a cocktail party and a LBD! This beauty can be purchased for $44.99.
ZAC Zac Posen Posen Clutch
Explore more ...